Guide to Grand Cayman's Seven Mile Beach (Everything You Need to Know)
August 15, 2022 / updated February 21, 2023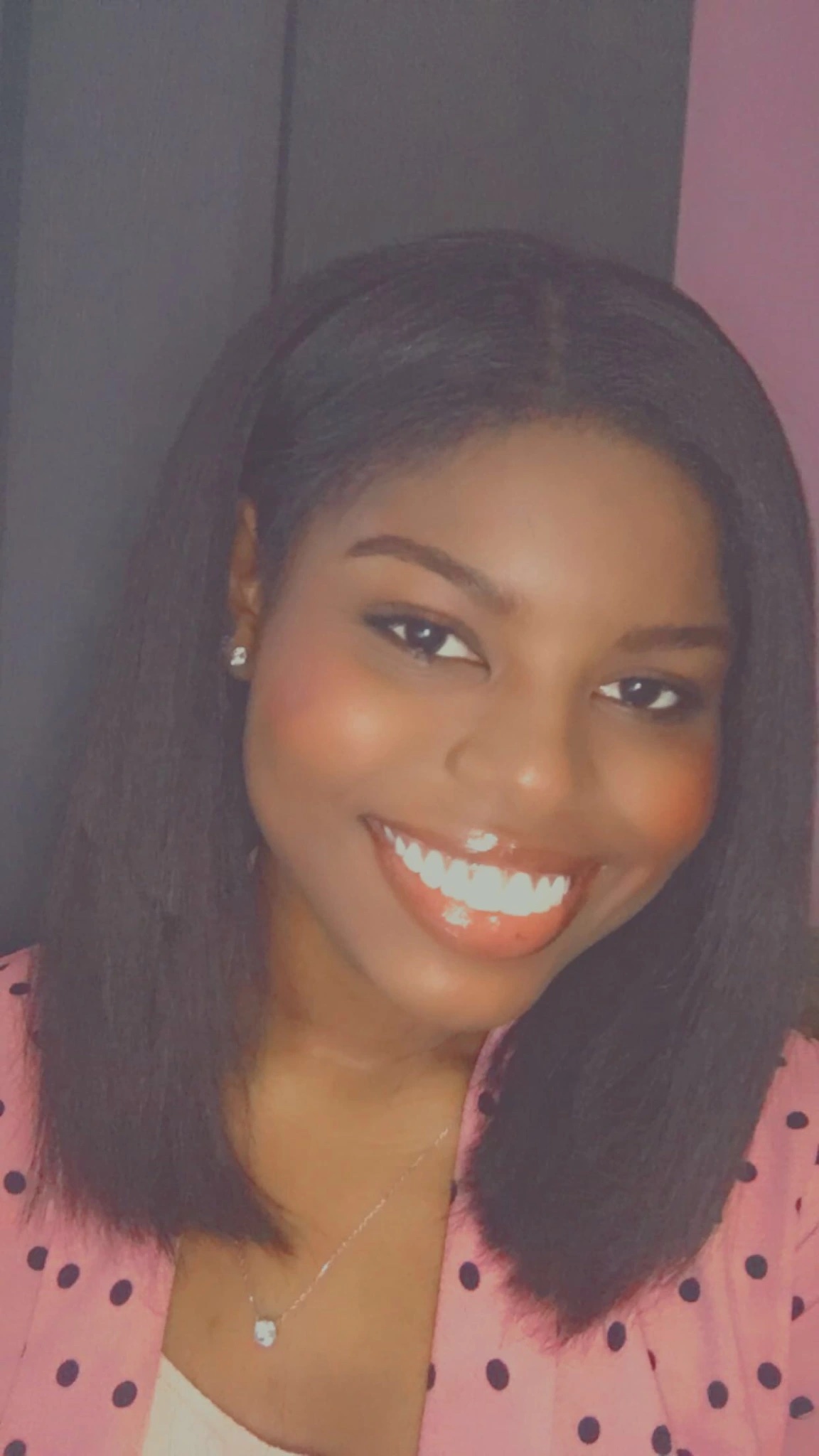 Located on Grand Cayman's western coast, Seven Mile Beach is Grand Cayman's most popular and world-famous beach. Seven Mile Beach in Grand Cayman has been named one of the "Top-Ten" beaches in the world by Tripadvisor as recently as 2020 and "the Caribbean's Best Beach" by the prestigious Caribbean Travel and Life Magazine.
Seven Mile Beach in Grand Cayman got its name from initially being seven glorious miles of fine white sand. Though Seven Mile Beach is only 5.5 miles long currently due to a succession of storms, it remains the longest Beach in Grand Cayman.
You might wonder, what makes Seven Mile Beach in Grand Cayman such a world-famous beach? The answer is its pristine white sand, clear waters, amenities, myriad of activities, restaurants, and gorgeous sunset views.
Where Is Grand Cayman's Seven Mile Beach?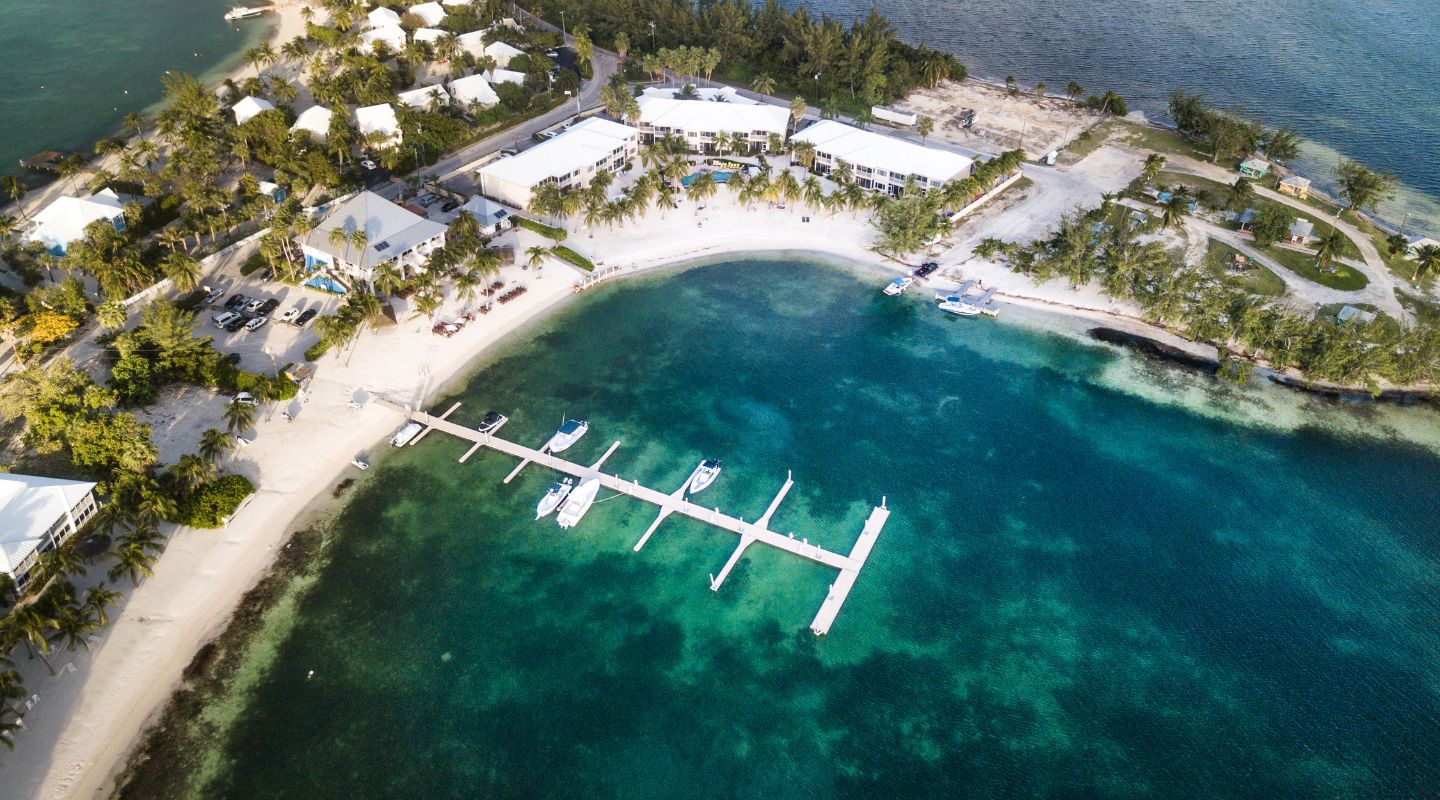 Seven Mile Beach is located on Grand Cayman's western end. It is just north of George Town on the West Bay peninsula. It is approximately a 15-minute drive from George Town and a 10-minute drive from the Grand Cayman cruise port. The beach can also be reached by cab from downtown George Town. An alternative option to get to the beach is by taking a direct bus from Strathvale House in George Town, which runs every 10-minutes and are available every day.
When Is The Best Time To Visit Seven Mile Beach?
December through February is peak season for tourism on Seven Mile Beach. It's the optimal time of year to escape winter in the northern hemisphere. Hotel and ticket prices to Grand Cayman will be at their highest during these months. Winter temperatures will have a high of 83-87 most days and evenings get cooler in the 60's. These are also the least rainy months of the year.
Tourists are less likely to visit Seven Mile Beach in June. If you are willing to travel during the May/June window you will likely find it the least expensive months with beautiful warm weather and long days. And while there is a bit more rain, it is certainly not the rainiest season and has shorter storms that open up to sunshine. We recommend heading to Seven Mile beach in the mornings (9AM-Noon) to avoid crowds that grow in the afternoon.
Top 5 Activities On Seven Mile Beach
1) Snorkeling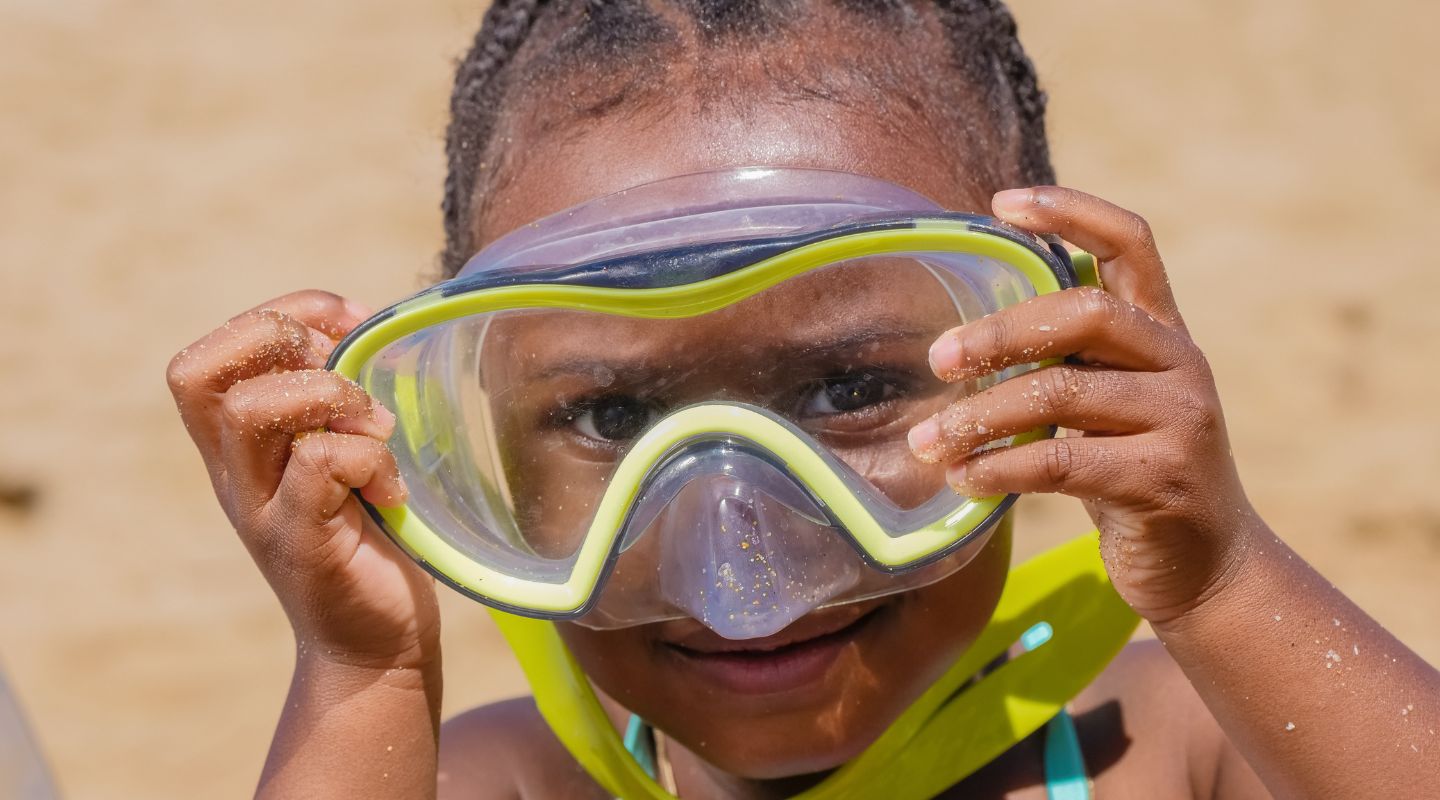 Snorkeling is one of Seven Mile Beach's most popular activities. One of the reasons Seven Mile Beach is great for snorkeling is the calmness of the ocean. The water is crystal clear and perfect for a front-row seat to the vibrant aquatic life below. You can look forward to seeing wrecks of U.S. ships, sea turtles, a diverse range of fish, and even Eagle rays.
Top 3 snorkel spots on Seven Mile Beach
The Wreck of the Gamma
The Wreck of the Gamma is a shipwreck located at the southern end of 7 Mile Beach that sank 20 yards offshore during a storm in the 1980s. The iron shore in the surrounding area makes it a tad challenging to access the water, but swimming to the wreck is very easy once you're in the water. There will also be a lot of fish around the area.
USS Kittiwake
The USS Kittiwake is a decommissioned U.S. Navy ship that sunk on Grand Cayman in 2011, creating a new dive and snorkel site. This site is at the northern end of Seven Mile Beach. This is the most popular scuba diving site on Seven Mile Beach; however, many still snorkel at this site. There is a diverse range of marine life, including groupers, sponges, and jacks. Swimming from Seven Mile Beach to the Kittiwake is not encouraged because it is about half a mile offshore, and boat activity is high in the region.
Cemetery Beach
Cemetery Beach is located on Seven Mile Beach's northern end. It is set back from the regular busy activity and sheltered by Casuarina and Sea grape trees. Fantastic snorkeling is easily accessible here, and you are likely to see a variety of fish and many colorful reef species.
2) Swimming
Seven Mile Beach in Grand Cayman is a safe place to swim, whether solo, with a group, or with friends and family. The water at Seven Mile beach is crystal clear and calm, and many areas are very shallow, making it ideal for swimming, especially with small children. For those preferring deeper swimming depths, you will find that even as you swim farther out, you will safely be able to see due to the clearness of the water.
3) Dining
A significant perk of Seven Mile beach is its proximity to some of the best restaurants in Grand Cayman. Whether you're in the mood for finger food or something a bit fancier, there is a restaurant for you.
Fine Dining
Seven Mile beach has several fine dining options, including Luca, Bacaro, and Coccoloba Bar.
Finger food
Seven Mile Beach also has excellent finger food choices, including PD's Sports Bar and Grill, Veranda on Seven Mile Beach, and Casa 43 Mexican Kitchen and Tequila Bar.
Food trucks
If you're looking for something more casual, you also have food truck options near Seven Mile beach, including Burger Shack and Al La Kebab.
4) Jet Skiing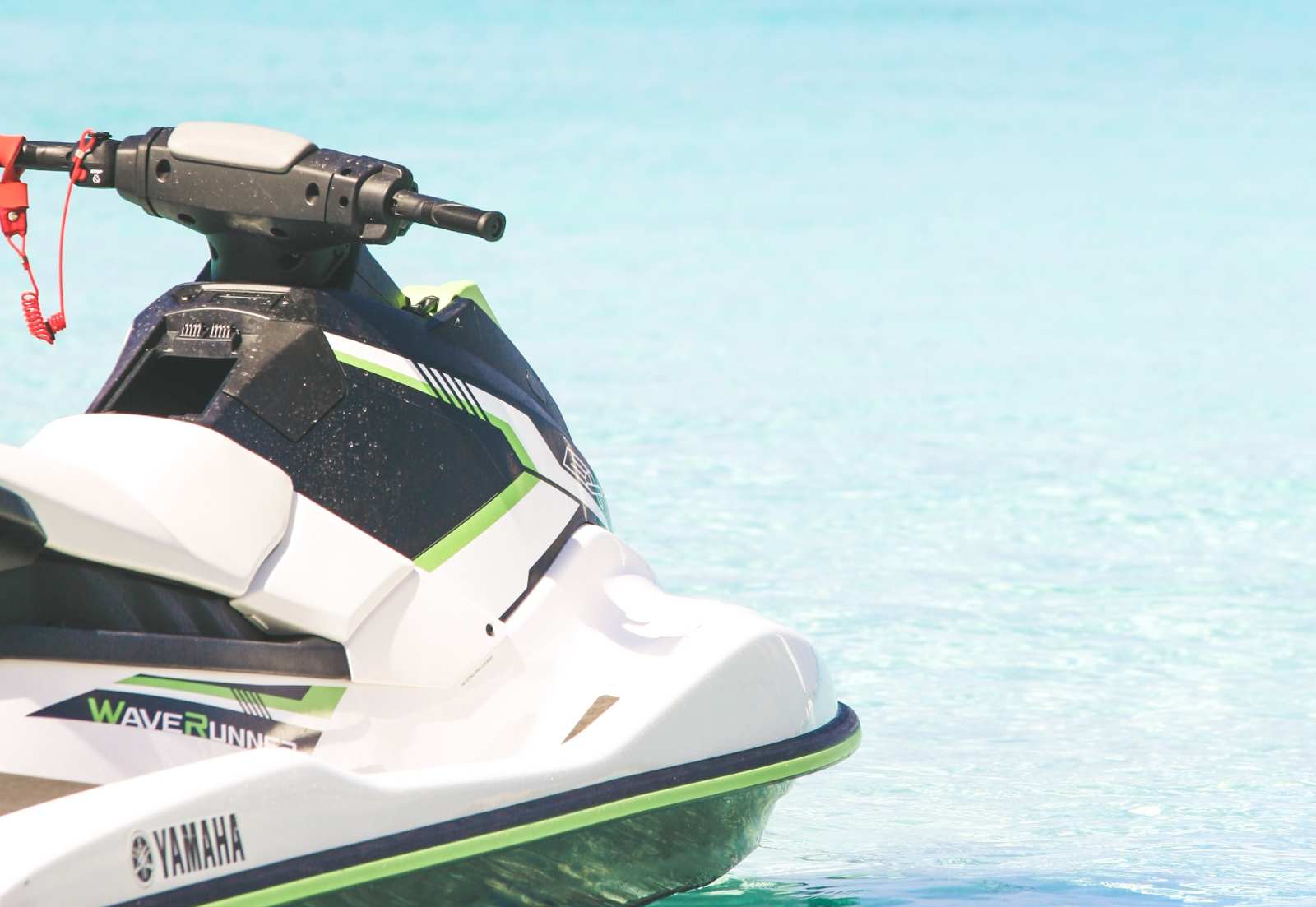 If you're feeling a bit more adventurous, jet skiing at Seven Mile Beach is an activity we recommend you experience to get your adrenaline pumping. There are several tours and rental companies to choose from if you wish you jet ski, including Fat Fish Adventures, which offers jet ski rental and excursions, and Salt Watersports, located on Seven Mile Beach. Salt Watersports is an ideal alternative for Jet Ski rental if you prefer to be alone. If you like, the company also offers a guided "Jet Ski Snorkel Safari" out to the USS Kittiwake.
5) Aerial Tours
If you're feeling even more adventurous than jet skiing, we recommend you try an aerial tour over Seven Mile Beach. Go Parasailing or Helicopter Flight Seeing to truly appreciate the beauty of Seven Mile Beach and Grand Cayman from above.
Where to Stay on Seven Mile Beach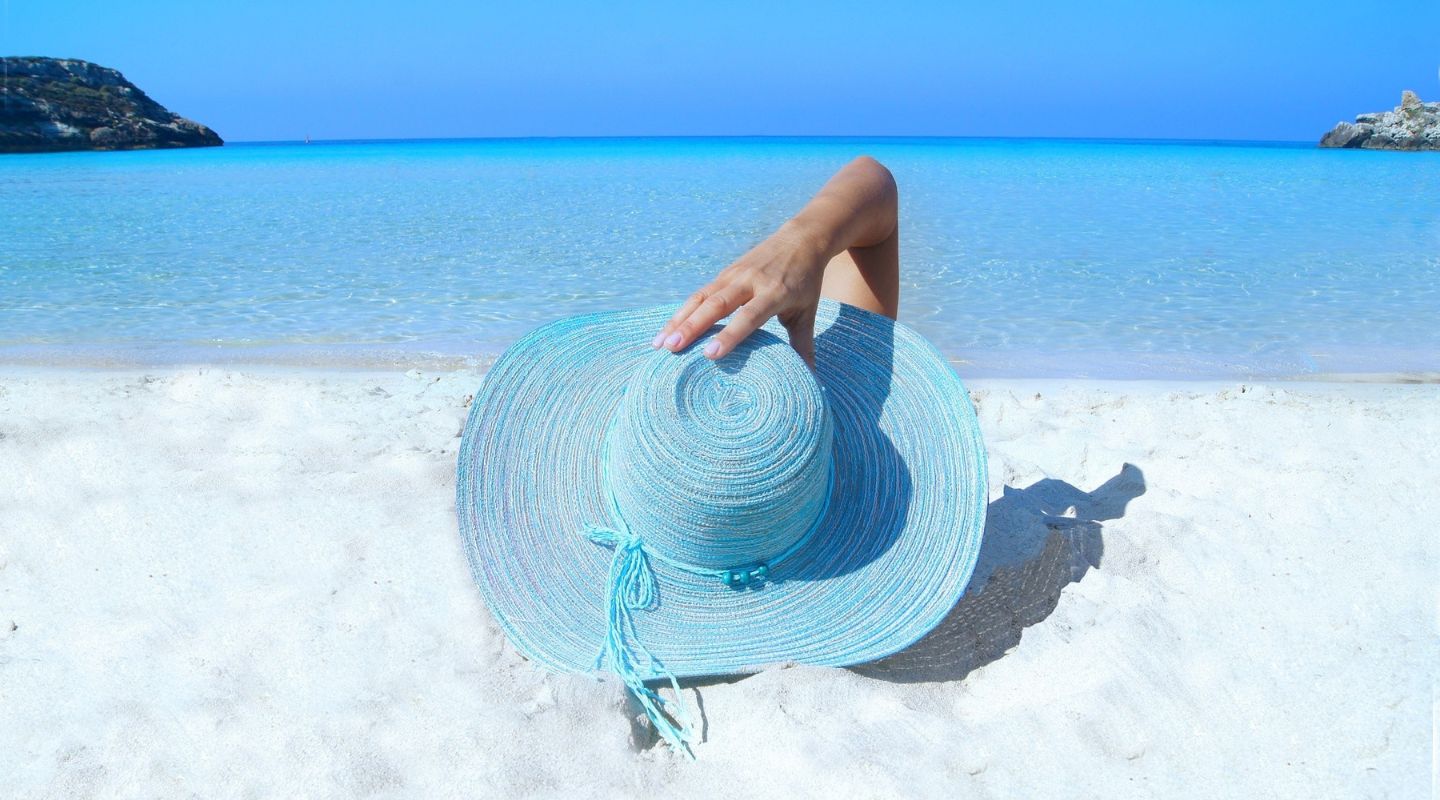 Finding first-class accommodations near Seven Mile Beach is a priority to get the best of both worlds on your vacation in Grand Cayman. Seven Mile Beach is close to different accommodation types, from Airbnbs to villas, hotels, and resorts. Below are some of our accommodation recommendations:
Most Popular Places to stay On Seven Mile Beach
Kimpton Seafire Resort and Spa
The luxurious Kimpton Seafire Resort and Spa is a contemporary resort and spa equipped with first-rate amenities. The resort welcomes singles, couples, families, and business travelers, though the quiet ambiance of the resort is more suitable for couples. The rooms of the Kimpton are sleek and modern, with colorful decor, furnished balconies, stand-alone baths, and yoga mats. The Kimpton is located slightly away from the main resort strip of Seven Mile Beach.
Seven Mile Beach Resort
The mid-priced 7 Mile Beach Resort and Club is a time-share property only a four-minute walk from Seven Mile Beach. It's in a terrific area, 15-minutes from Camana Bay, full of stores, restaurants, and entertainment. Though the 38 two-bedroom condos are a bit on the older side in decor, the kitchens are modern and outfitted with modern appliances. The pool area includes waterfalls and a kids' pool, and you can view the hot tub from private furnished balconies. A grilling area, a tennis court, planned activities such as water Zumba, a dive store, and a business center are also available.
Budget-Friendly Places To Stay On Seven Mile Beach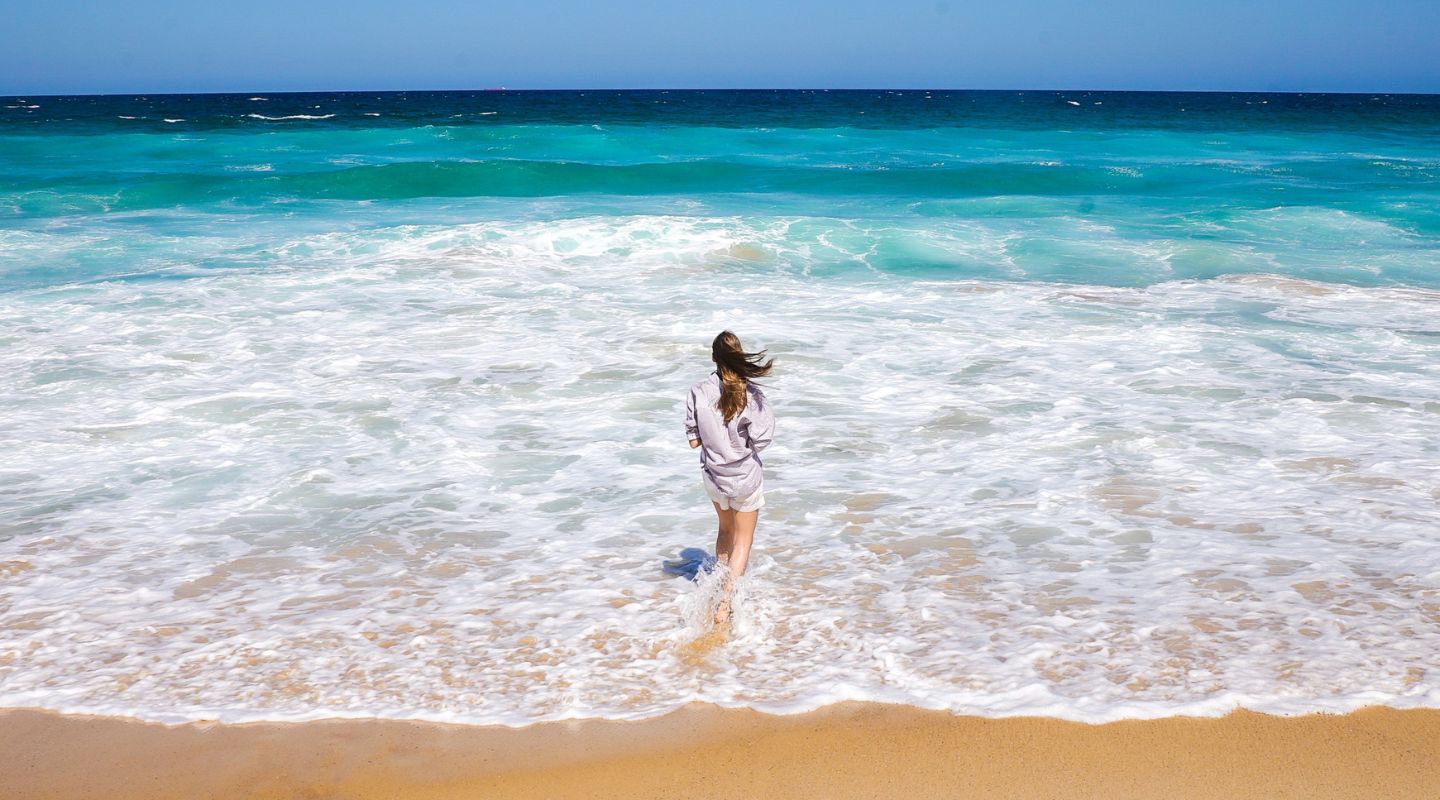 If you're looking for a more budget-friendly option close to Seven Mile Beach, consider the options below:
Hampton by Hilton Grand Cayman
This property is on a back street off the main road on the north end of Seven Mile Beach. It is one of the island's only chain operations, and it is reasonably priced if you don't mind staying across the street from the beach. The hotel's grounds are immaculate and well-kept, though not as fancy as other luxury options.
Villas of the Galleon
The spectacular position of Villas of the Galleon on the best stretch of Seven Mile Beach is its selling point, especially for its cost. The hotel has a clear and accessible view of the beach, sparkling water, and white sand. The house has one-, two-, and three-bedroom flats fully equipped with kitchens. Something to note is that the decor in the rooms is a bit dated, but if you appreciate a more vintage atmosphere, Villas of the Galleon is an excellent option to consider.
Seven Mile Beach All-Inclusive Resorts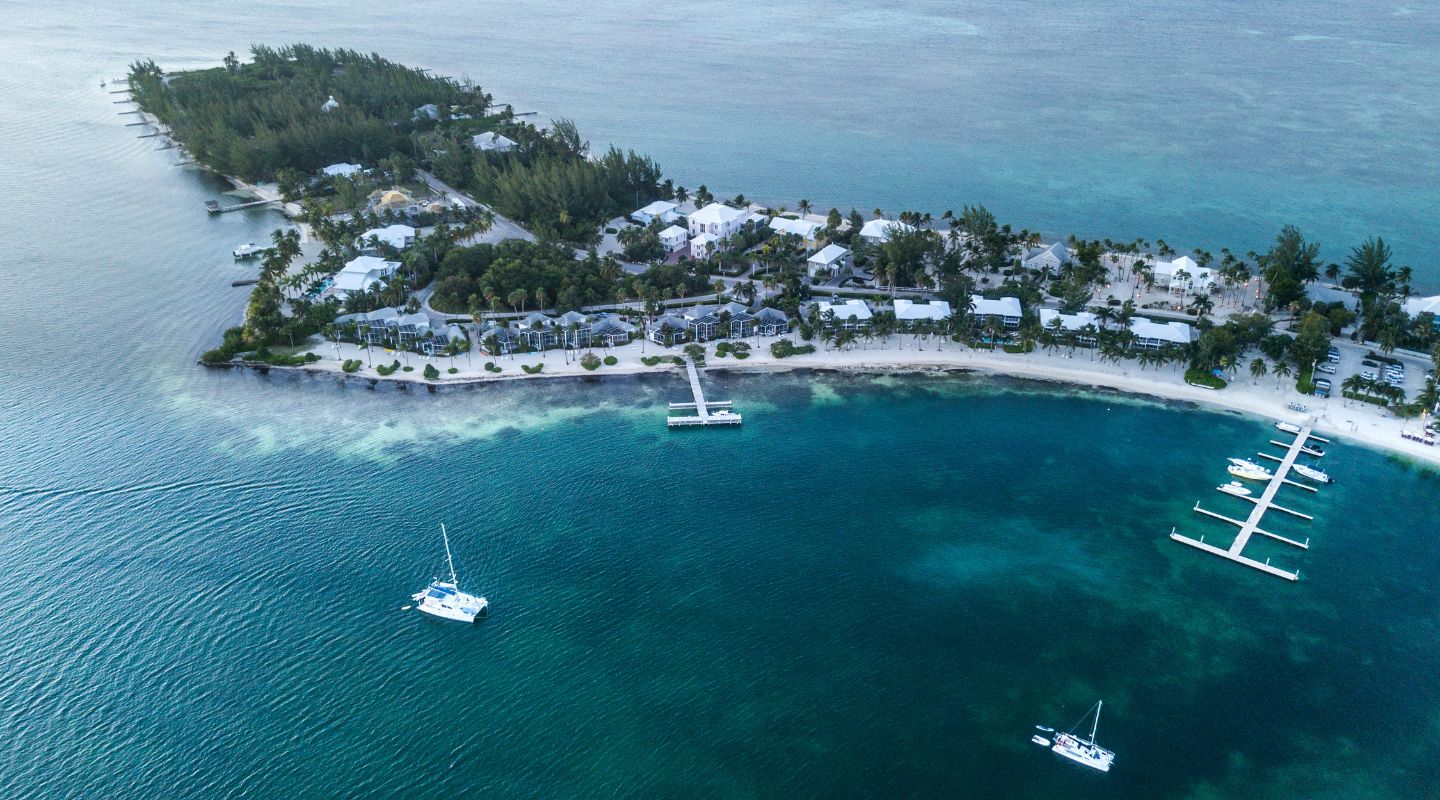 If you're looking for accommodations near Seven Mile Beach which are accompanied by all the essentials, check out the options below:
The Westin Grand Cayman Seven Mile Beach Resort & Spa
Expect friendly staff and numerous by-the-sea dining options at the Westin, located on a perfect spot on Seven Mile Beach. This beautiful resort has luxurious rooms, a spa, a beach, and dining facilities. For watersports lovers, the resort's diving center also offers diving lessons. Wave runners and snorkeling are also available. The resort is also conveniently located 13 minutes from the Owen Roberts International Airport.
Grand Cayman Marriott Beach Resort
The Marriott Grand Cayman is located in the heart of Seven Mile Beach and features all of the facilities of a standard Marriott, but is complemented by its tropical location. There are five stories of guestrooms, with over 70 rooms having a partial or complete ocean view. The remaining rooms have courtyard views or views of the island.
The Ritz- Carlton Grand Cayman
The Ritz-Carlton is globally known for its exceptional service. The Ritz-Carlton Grand Cayman extends 144 acres facing the shoreline of Seven Mile Beach. Enjoy coral sands and private balconies and patios. You will also have your pick of activities, from golfing to having an hour at the spa to various kinds of watersports.
FAQs about Seven Mile Beach on Grand Cayman Island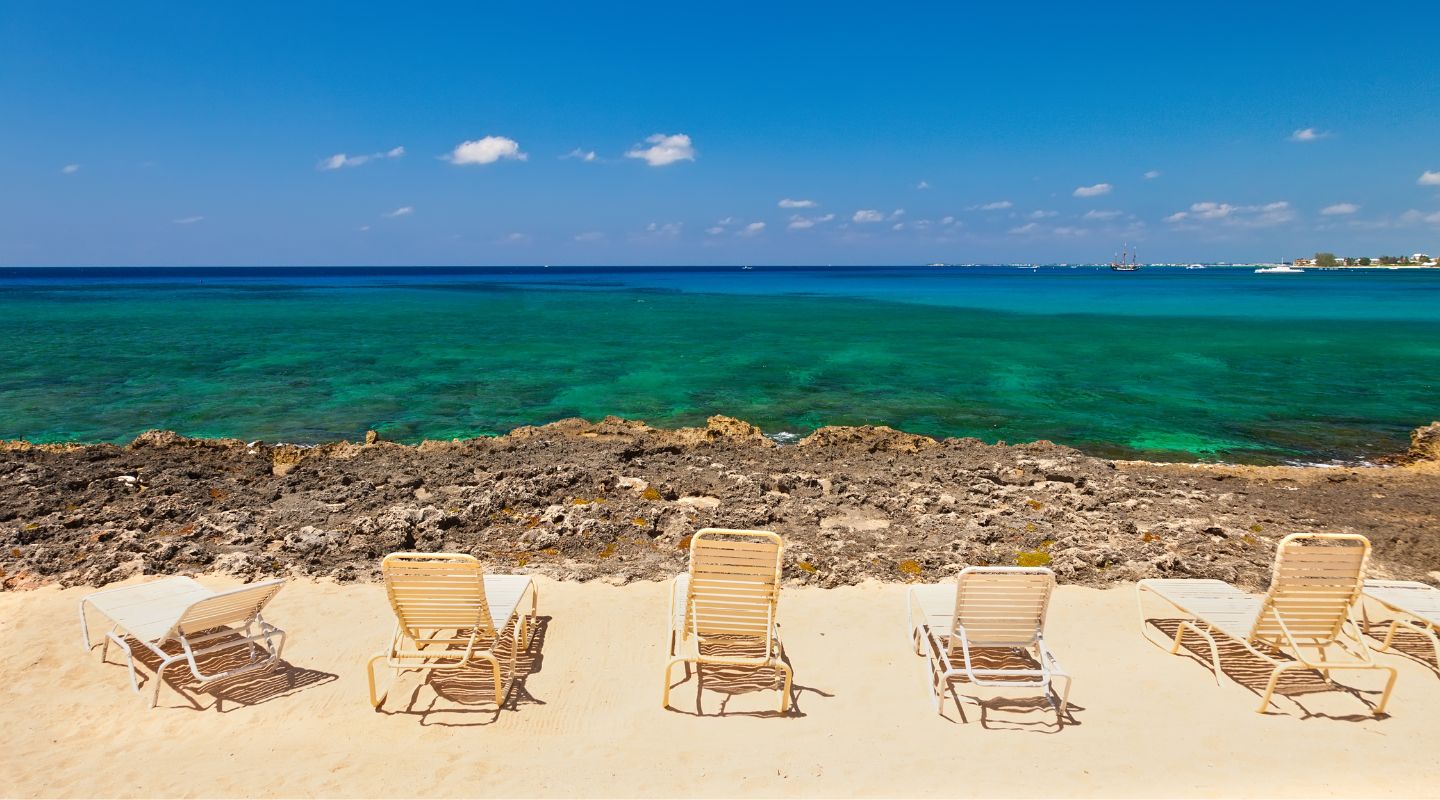 Is 7 Mile Beach in Grand Cayman free?
Seven Mile Beach is accessible to Caymanians and tourists, and there is no entrance fee as Seven Mile Beach is considered public property up to the water line.
What part of Seven Mile Beach is best?
The central to the northern end of Seven Mile Beach has the most beautiful white sand with wide beaches. Many say this northern end is thebest beach area, but you really can't go wrong.
The clear blue waters and white sand of Seven Mile Beach in Grand Cayman are where enjoyment meets relaxation. Get out to enjoy this world-famous beach no matter if you are stopping on a cruise ship for the day or on the island for a week. There is guaranteed to be fun activities for you no matter your interest. If you're planning to visit Grand Cayman, add Seven Mile Beach to your bucket list. You won't regret this one.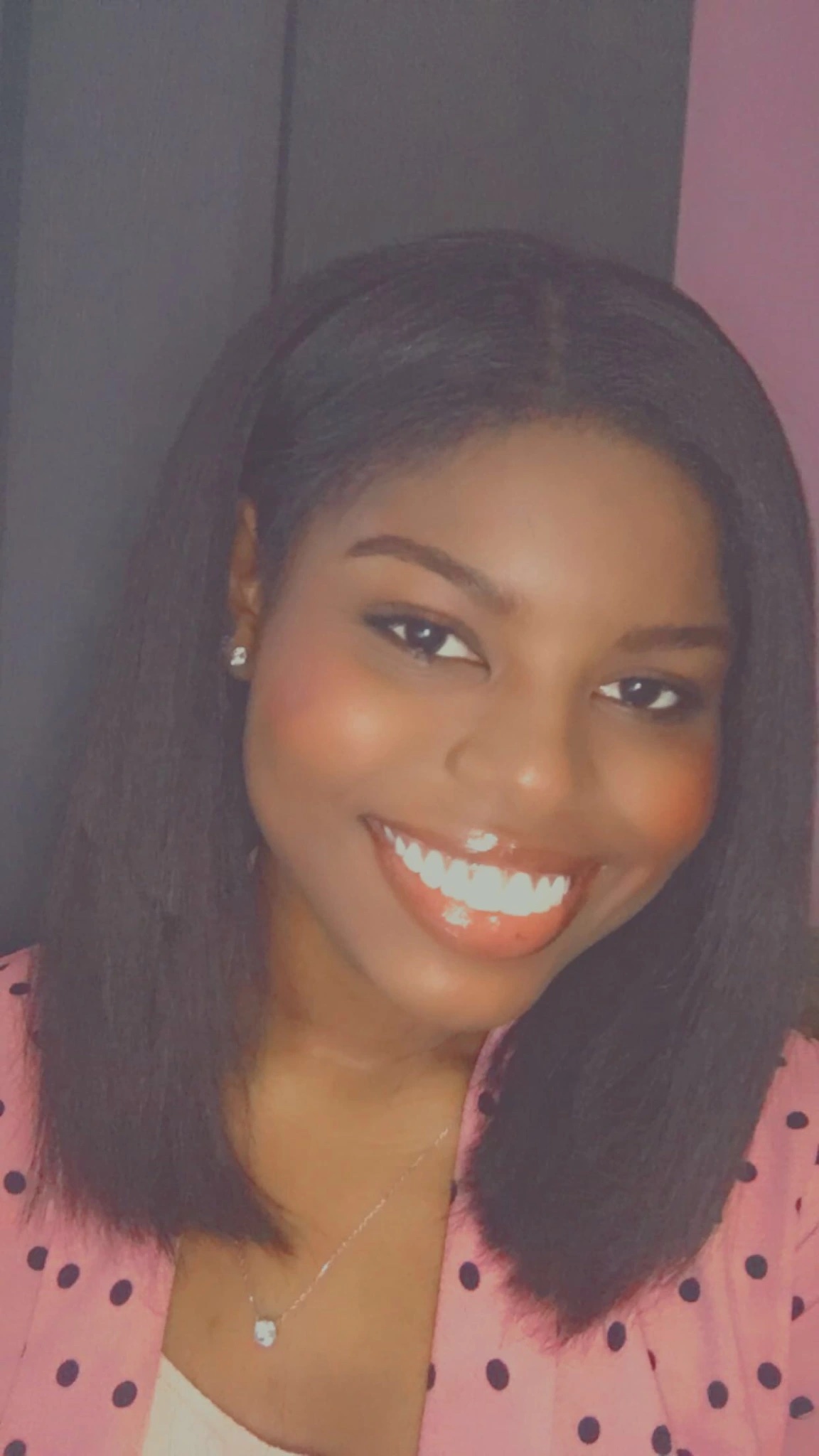 Toni W
Jamaican Adventurer, Writer
Toni Woodburn is an experienced travel writer and tourism industry professional who was born in the Caribbean and currently lives in Jamaica. Her local expertise in Jamaican culture and her experiences working with and creating content for tourism brands like Sandals and prominent Jamaican companies such as JMMB gives her unique insight into Caribbean culture and travel. She owns and operates her own travel website tonithinksthis.com.