Cayman Islands: Our Expert Visitor's Guide
November 17, 2023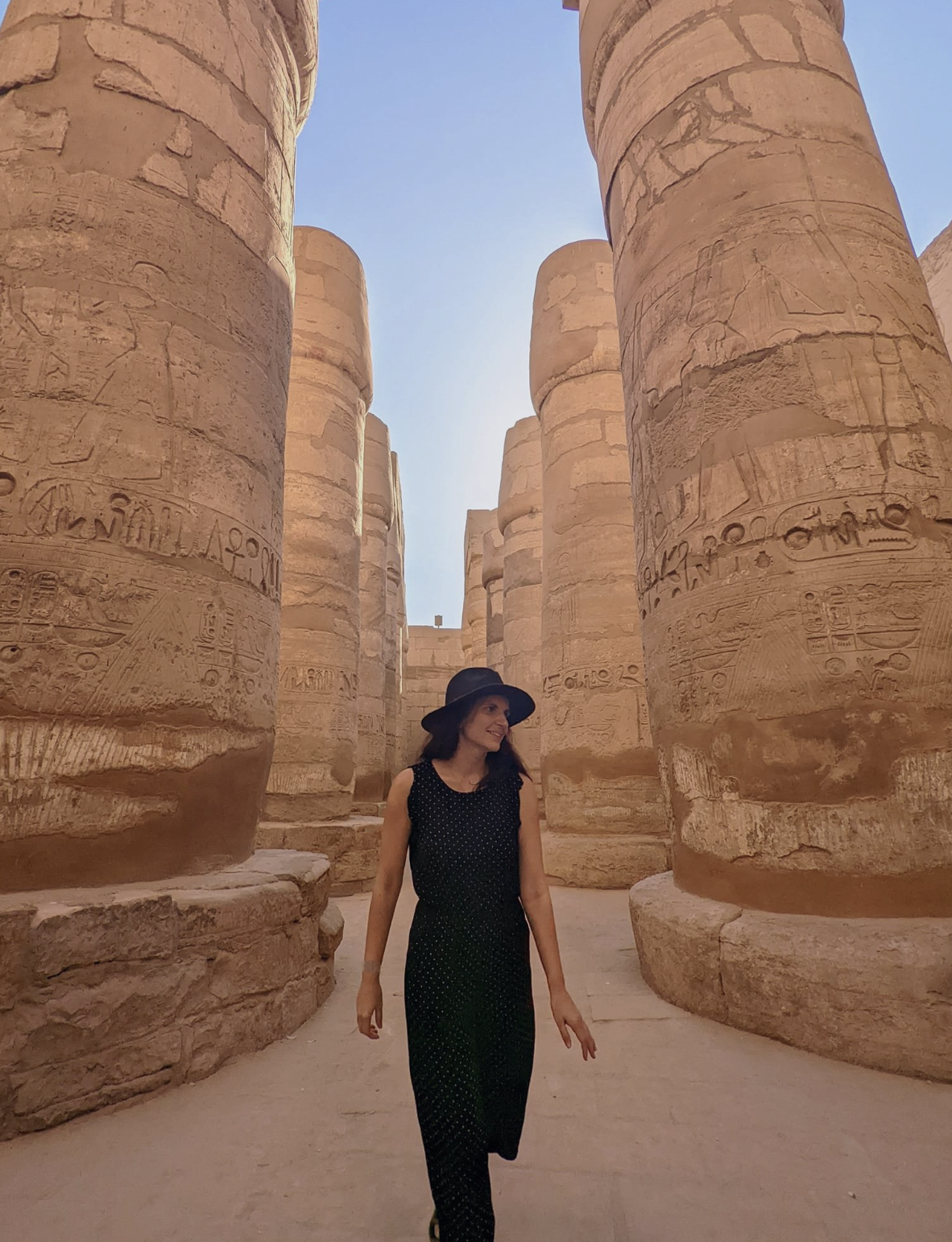 Welcome to our comprehensive guide for those planning a trip to the heavenly Cayman Islands. From hidden beaches to exciting local cuisine, we've got the lowdown on all things Cayman. Let's dive in and start planning the Caribbean getaway of your dreams.
Cayman Islands: What Makes It So Special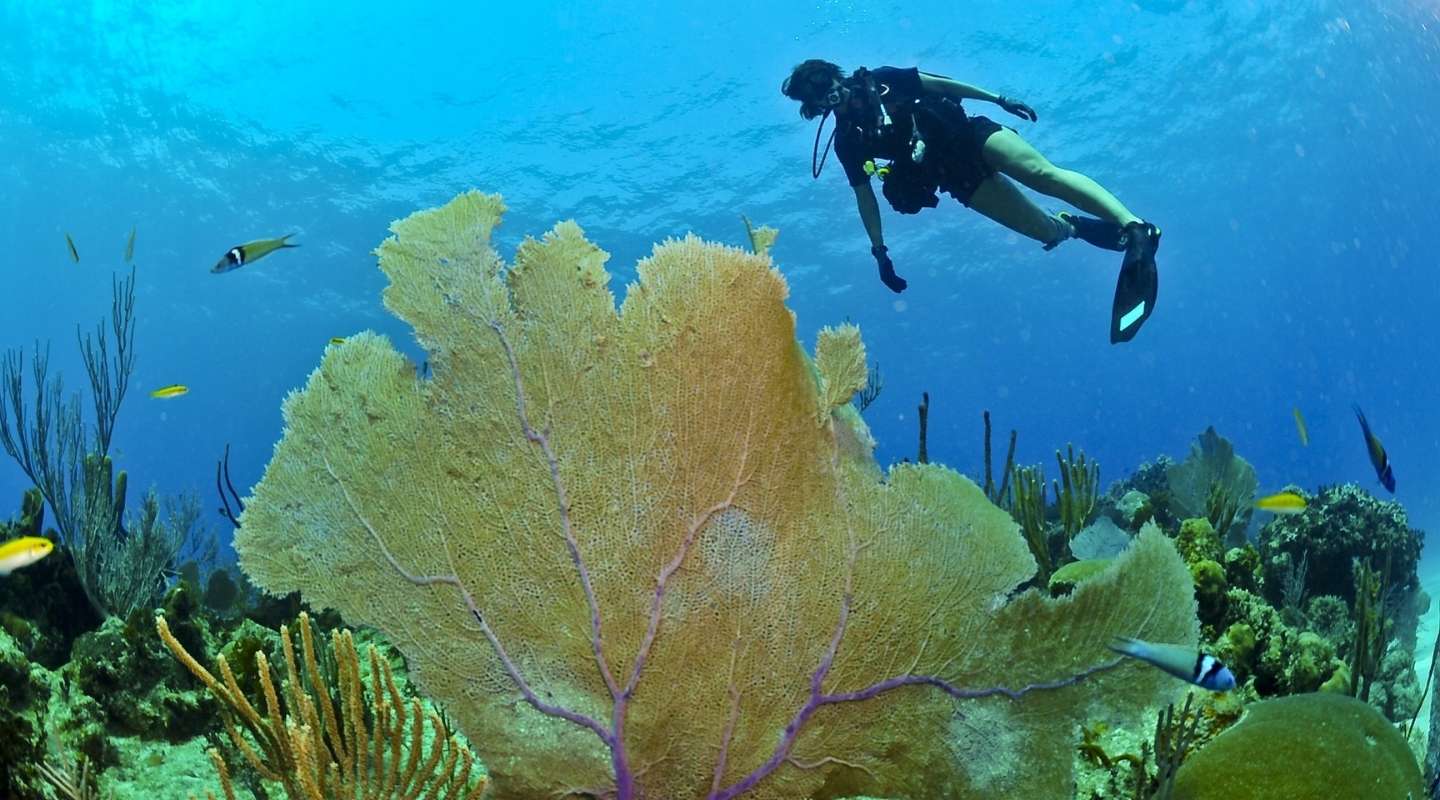 The Cayman Islands are a slice of paradise nestled in the Caribbean Sea, offering a plethora of unique experiences and attractions that make them a must-visit destination. A few of them include:
Breathtaking Beaches: The Islands are home to some of the world's most stunning beaches, with Seven Mile Beach being a prime example. In fact, in 2015, Seven Mile Beach won "The Caribbean's Best Beach" from Caribbean Travel and Life Magazine.
Thriving Marine Life: The Islands are renowned for their vibrant coral reefs and abundant marine life. The underwater spectacle at sites like Stingray City and Eden Rock will enthrall diving enthusiasts.
Delicious Cuisine: The culinary scene in the Cayman Islands is a delightful fusion of Caribbean and international flavors. Don't miss the chance to try the fresh seafood, especially the locally caught conch and turtle.
Rich History and Culture: Experience the Islands' history at Pedro St. James Castle, the oldest existing stone structure in the Cayman Islands, and immerse yourself in the local culture during the colorful Cayman Carnival Batabano.
Luxurious Accommodations: Whether you prefer five-star resorts or charming beachfront villas, the Cayman Islands offer accommodations to suit every preference and budget.
Where Is the Cayman Islands?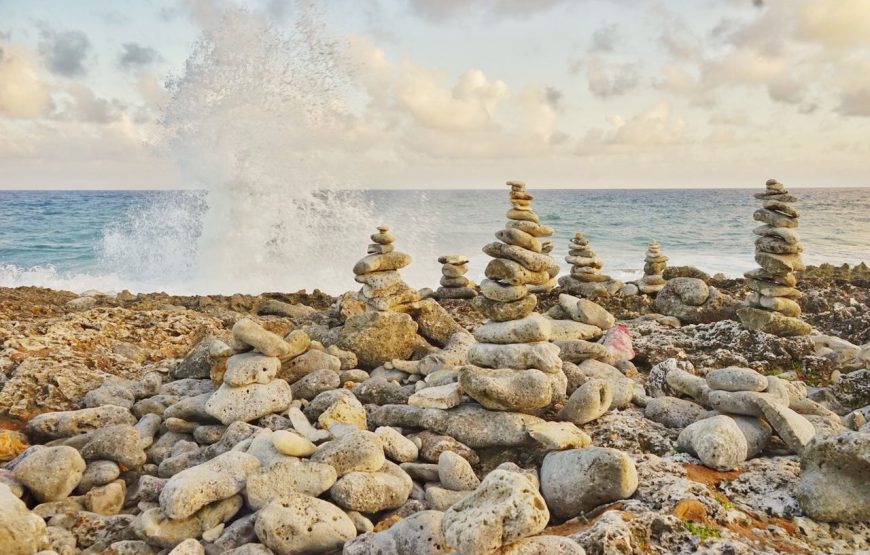 The Cayman Islands are situated in the western Caribbean Sea, nestled in the tranquil embrace of crystal-clear waters. The archipelago consists of three islands:
Grand Cayman: This is the largest of the three islands and home to the capital, George Town. It is known for its vibrant nightlife, exquisite dining, and luxury resorts.
Cayman Brac: The most easterly of the islands, Cayman Brac is a paradise for nature lovers with its lush greenery, dramatic cliffs, and quiet beaches.
Little Cayman: The smallest and least developed of the islands, Little Cayman offers a remote and peaceful getaway. It's famous for its diverse wildlife and pristine dive sites.
Despite being a part of the Greater Antilles, the Cayman Islands are often associated with the South Caribbean because of their geographical proximity and cultural similarities. They are located approximately 270 miles south of Cuba and 310 miles northwest of Jamaica.
The History of the Cayman Islands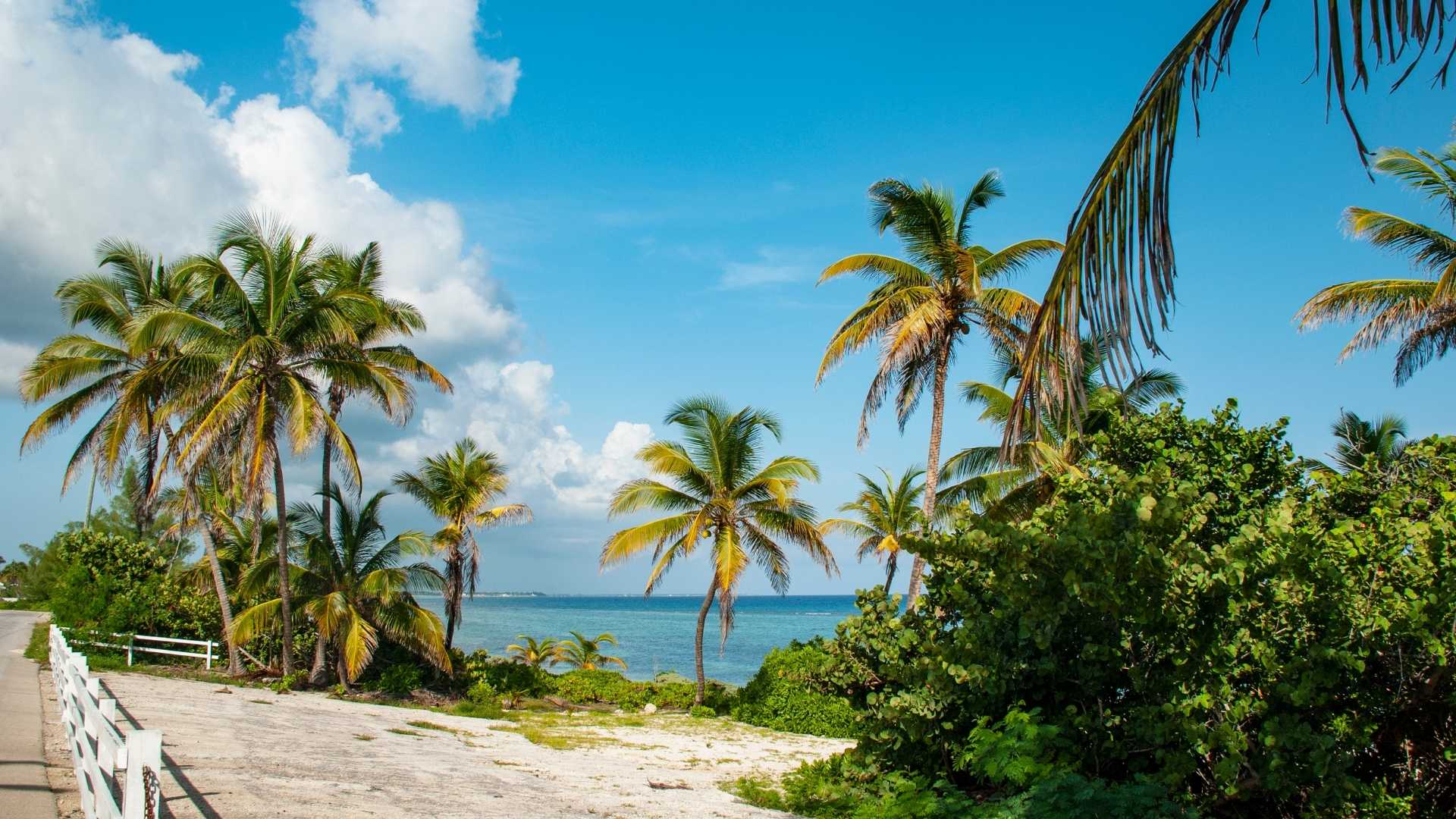 The Cayman Islands have a fascinating history that contributes to their rich and diverse culture.
Arrival of Columbus
Christopher Columbus arrived at the islands in 1503 during his fourth and final voyage to the New World. Columbus named them "Las Tortugas" because of the numerous sea turtles observed in the surrounding waters.
British Colonization
The Islands were colonized by the British during the 17th century and have remained a British Overseas Territory since 1670. They were initially governed as a single colony with Jamaica but became a separate colony in 1959.
Economic Transformation
In the mid-20th century, a significant economic shift occurred in the Cayman Islands. Traditionally an economy based on maritime activities, turtle fishing, and turtling, it transitioned into a major international financial center. This transformation was largely due to the introduction of modern banking laws in the 1960s.
Modern Cayman Islands
Today, the Cayman Islands balance their history and traditional charm with contemporary progress. They are a renowned tourist destination offering an array of attractions, from unspoiled natural beauty to high-end resorts, and it continues to thrive as a leading global finance hub.
The history of the Cayman Islands is a tale of discovery, colonization, and transformation that has shaped the islands into the paradise we know today.
Visiting Cayman Islands Today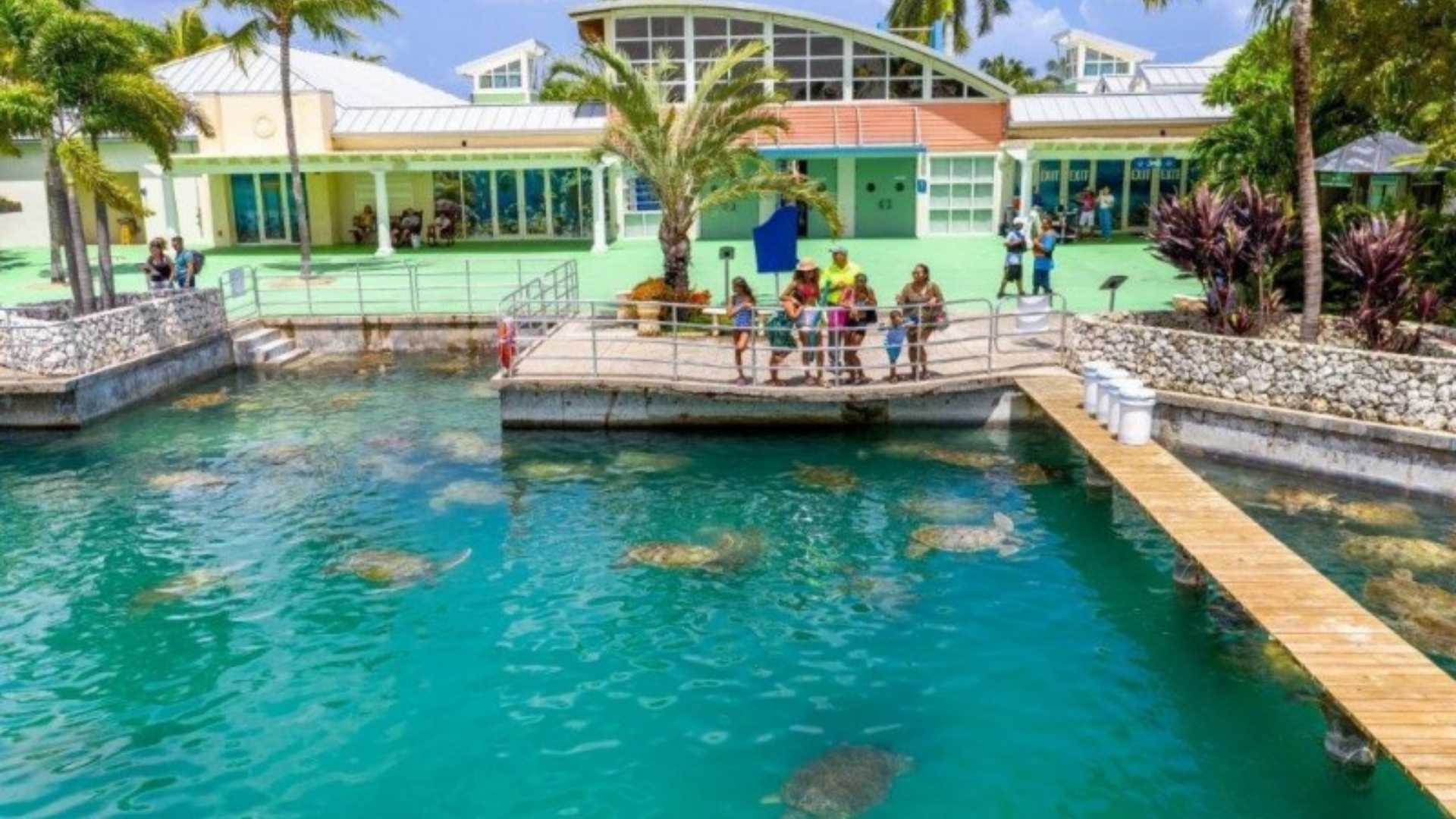 Visiting the Cayman Islands today offers an unforgettable experience steeped in natural beauty, vibrant culture, and luxurious comfort. From sun-soaked beaches to buzzing markets, here's what to expect when you step foot on this Caribbean paradise.
When to Visit the Cayman Islands
While the Cayman Islands are a year-round destination, the best time to visit depends on your interests:
For Beach Lovers: The best months for beachgoers are typically March through June. The weather during this period is warm, and rainfall is minimal. Plus, you might catch the fantastic Cayman Carnival Batabano if you visit in May.
For Scuba Divers: The diving season runs all year round, but visibility is usually best from April to July. However, for those keen to witness the spectacular coral spawning, the best time to visit is during the full moon in September or October.
For Bird Watchers: If bird watching is your passion, then the peak months are April and May, when spring migration is in full swing. Little Cayman is particularly notable for its diverse avian population.
For Bargain Hunters: The off-peak season, which usually runs from late August through November, offers the best deals on accommodations and flights. However, keep in mind that this is hurricane season, so check weather forecasts before booking.
Always remember that the weather can be unpredictable, so it's best to be prepared for occasional rain showers whenever you visit.
What You'll See When You Arrive in Cayman Islands
As soon as you disembark from your flight, you'll be met by the Islands' scenic beauty. From the azure Caribbean Sea to the sprawling, lush landscapes, every corner of the Cayman Islands is a feast for the eyes.
Expect a warm welcome! The people of the Cayman Islands are known for their warm and friendly hospitality. Their welcoming nature and readiness to help will immediately make you feel at home.
Keep your eyes peeled for the diverse wildlife that calls these islands home. From tropical birds in the sky to colorful fish in the clear waters, nature lovers will be in their element.
The Islands' architecture is a blend of colonial influences and modern designs. Noteworthy are the pastel-colored buildings of George Town and the distinctive Cayman-style cottages scattered around the Islands.
Depending on your arrival time, you might witness the hustle and bustle of the Islands' daily life. The lively markets and busy streets of George Town offer a glimpse into the vibrant local culture.
The Cayman Islands promise a cornucopia of delights from the moment you touch down, guaranteeing an unforgettable travel experience.
Staying Safe & Fitting in While in Cayman Islands
The Cayman Islands are generally a safe destination for tourists, but it's always essential to adopt a sensible approach to ensure you enjoy your time without any hassles. Here are some tips for staying safe and fitting in:
Respect Local Customs: Caymanians are known for their politeness, so always remember to say please and thank you. Additionally, it's considered respectful to greet people before starting a conversation.
Conservative Dress Code: While beachwear is perfectly acceptable on the beach, it's considered inappropriate in town, shops, or restaurants. A more conservative approach is expected, so pack accordingly.
Protection from Sun and Heat: The sun can be intense, so always apply a high-factor sunscreen, wear a hat and drink plenty of water to avoid dehydration.
Watch Out for Wildlife: While encountering wildlife is part of the islands' charm, some creatures can pose risks. Avoid touching plants or animals that you can't identify.
Adhere to Laws: The Cayman Islands have strict laws, particularly concerning drug-related offenses, which carry severe penalties. Always stay within the law to ensure a trouble-free stay.
Mind Your Valuables: While crime isn't high in the Cayman Islands, it's always wise to look after your belongings. Don't leave valuables unattended on the beach or in your rental car.
Be Mindful of the Environment: The Cayman Islands are proud of their natural beauty. Always dispose of your trash appropriately and avoid disturbing wildlife or damaging coral reefs.
By following these guidelines, you can ensure a safe and enjoyable visit to the Cayman Islands, immersing yourself fully in the island life while respecting local customs and the environment.
Cayman Islands's Weather & Climate
The Cayman Islands enjoy a tropical marine climate with warm temperatures all year round, characterized by a wet and a dry season.
Average Temperatures: The average high temperature ranges from 84°F (29°C) in winter to 90°F (32°C) in summer, while the average low temperature varies between 72°F (22°C) in winter and 80°F (27°C) in summer. This makes the Islands a great destination for beach activities and water sports throughout the year.
Wet Season (May to November): The wet season coincides with the Atlantic hurricane season. Rainfall generally increases, especially in the months of September and October. The average monthly rainfall during this period ranges from 6 inches to 6.75 inches. Despite the chance of hurricanes, the wet season also offers the benefits of smaller crowds and lower prices.
Dry Season (December to April): The dry season sees less rainfall, averaging about 1.25 inches to 2 inches per month. It's the perfect time for outdoor activities such as snorkeling, swimming, and exploring the islands' natural beauty.
Humidity: Humidity is relatively high throughout the year, typically ranging from 70% to 90%. However, the coastal breezes help in alleviating the humidity, making it more comfortable.
Sea Temperatures: Cayman Islands waters are warm year-round. The water temperature ranges from 80°F (27°C) in winter to 86°F (30°C) in summer, perfect for scuba diving, snorkeling, and swimming.
Understanding the climate of the Cayman Islands can help you plan your activities and what to pack for your visit. No matter the season, the islands offer an array of attractions and experiences to enjoy.
Getting To & Around Cayman Islands
The Cayman Islands are well-connected and easily accessible from various parts of the world. Here's what you need to know about getting to and around this Caribbean paradise:
By Air
The Cayman Islands are served by two international airports: Owen Roberts International Airport (GCM) on Grand Cayman and Charles Kirkconnell International Airport (CYB) on Cayman Brac. Major airlines such as American Airlines, Delta, and British Airways offer frequent flights to the Islands.
By Sea
Numerous cruise lines include the Cayman Islands on their Caribbean itineraries. The George Town Harbour on Grand Cayman is a popular port of call.
Car Rental
Renting a car is a convenient way to explore the Islands at your own pace. Numerous car rental agencies operate in the Cayman Islands, offering a wide range of vehicles. Remember, driving is on the left side of the road.
Public Transportation
Mini-buses run regular routes around Grand Cayman and are a cost-effective way to travel. They can be flagged down anywhere along their route.
Taxis
Taxis are readily available, especially in the capital, George Town, and at the airports. However, they can be a bit expensive.
Ferries
Regular ferry services operate between Grand Cayman and the Sister Islands, making it easy to island-hop.
The Contrast Between Cancun & Cayman Islands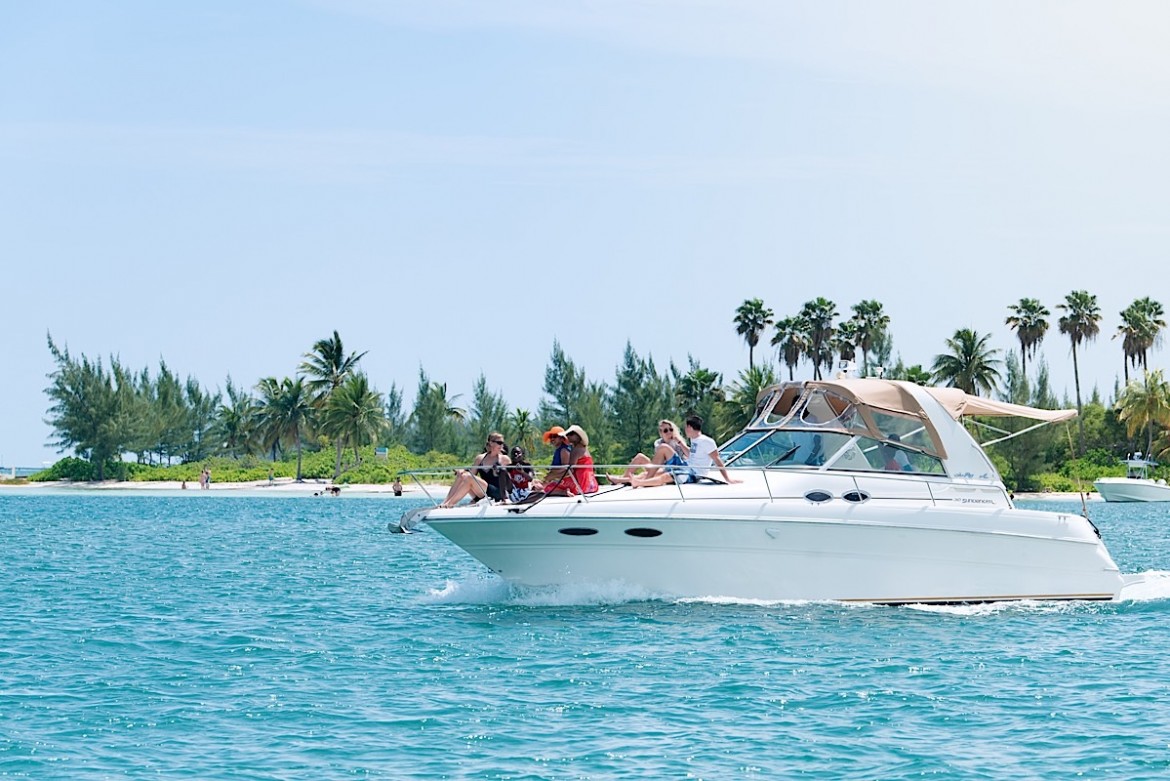 The Cayman Islands and Cancun, while both offering stunning beaches and vibrant culture, provide contrasting experiences for travelers. Below are some distinctions between the two.
Tourism Volume
Cancun tends to attract a larger number of tourists annually, particularly during spring break, making it a more bustling and crowded destination.On the other hand, the Cayman Islands, with fewer tourists, offer a more serene and tranquil experience.
Nightlife
Cancun is renowned for its lively nightlife with a plethora of bars, clubs, and entertainment venues. The Cayman Islands have a more relaxed atmosphere, with beach bonfires and local music concerts being more common forms of night entertainment.
Cultural Experiences
Cancun, being part of Mexico, provides opportunities for cultural immersion in Mayan history, with numerous archaeological sites and museums. The Cayman Islands culture is a mixture of British colonial history and Caribbean traditions, as seen in their local food, music, and festivals.
Natural Environment
The Cayman Islands offer more opportunities for wildlife encounters with their numerous marine parks, turtle centers, and bird sanctuaries. Cancun, noted for its expansive coral reefs, offers incredible diving and snorkeling experiences.
Accommodation
Cancun offers a wide range of accommodations, from budget hostels to luxury resorts. The Cayman Islands tend to have more upscale accommodations, with a focus on luxury resorts and villas.
While both destinations have their unique appeals, understanding these differences can help travelers choose the right destination according to their preferences.
Our Favorite Cayman Islands Tours & Activities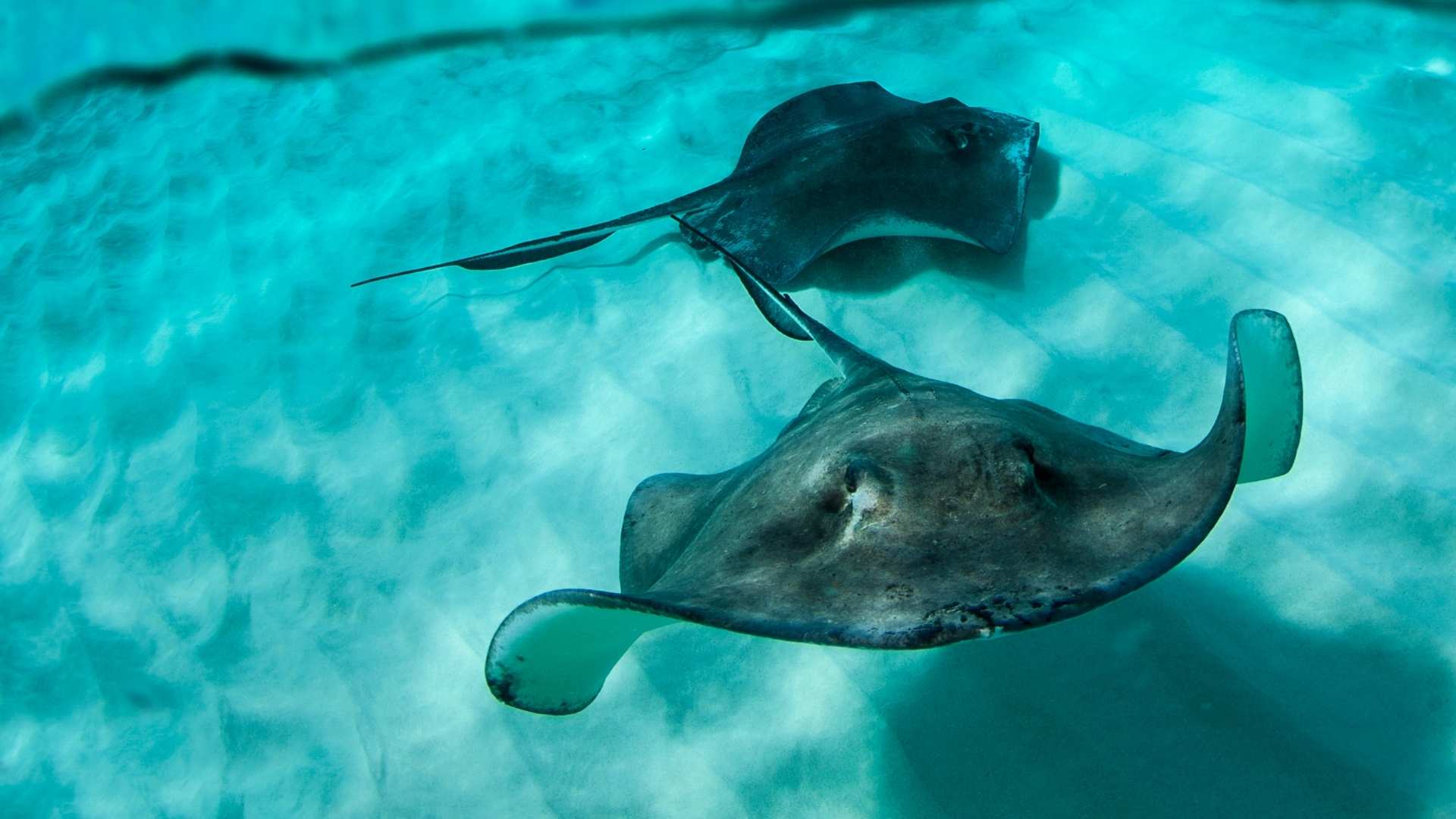 Embark on a captivating 2-hour journey with the Sea Escape glass bottom boat on Grand Cayman for an unforgettable snorkeling and underwater sightseeing experience. Witness the underwater spectacle through the Sea Escape's large glass panels, showcasing vibrant fish and swaying marine plants.
This tour takes you to Cheeseburger reef's stunning coral formations, the intriguing Cali wreck, and offers a panoramic view of the iconic Seven Mile Beach. Dive into the crystal-clear waters of Seven Mile Beach for an up-close snorkeling adventure with the local marine inhabitants. Conclude your tour with a sense of wonder, having explored some of the most magnificent sights the Cayman Islands have to offer, both above and below the waves.
Discover the unique wonders of Grand Cayman with the Stingray City and Snorkeling Tour. This exceptional adventure takes you to the famous Stingray City sandbar, where you'll get the opportunity to interact closely with the friendly stingrays in their natural habitat. Enhance your experience with two snorkeling stops - the breathtaking Coral Gardens and the stunning Barrier Reef, each offering a mesmerizing view of vibrant marine life. This tour promises a blend of thrilling interactions and serene underwater exploration, making it an ideal choice for both adventure seekers and nature enthusiasts​​.
Embark on the Ultimate Cayman Combo Excursion for a day rich in history, nature, and architectural marvels on Grand Cayman. This tour is a trifecta of cultural and natural wonders, starting with the historic Pedro St. James Castle, the island's oldest building. Here, learn about Grand Cayman's history through an engaging multimedia presentation and enjoy the beautifully maintained grounds and gazebo. Next, explore the Mission House, a significant 1800s structure, now a museum displaying original furnishings and hosting the Cayman Island's National Archive. The adventure culminates at the Crystal Caves, where a trek through the lush jungle leads to million-year-old caves, once pirate hideouts, now home to exotic wildlife including parrots and bats. This excursion promises a deep appreciation for Grand Cayman's history, geology, and unique structures​​.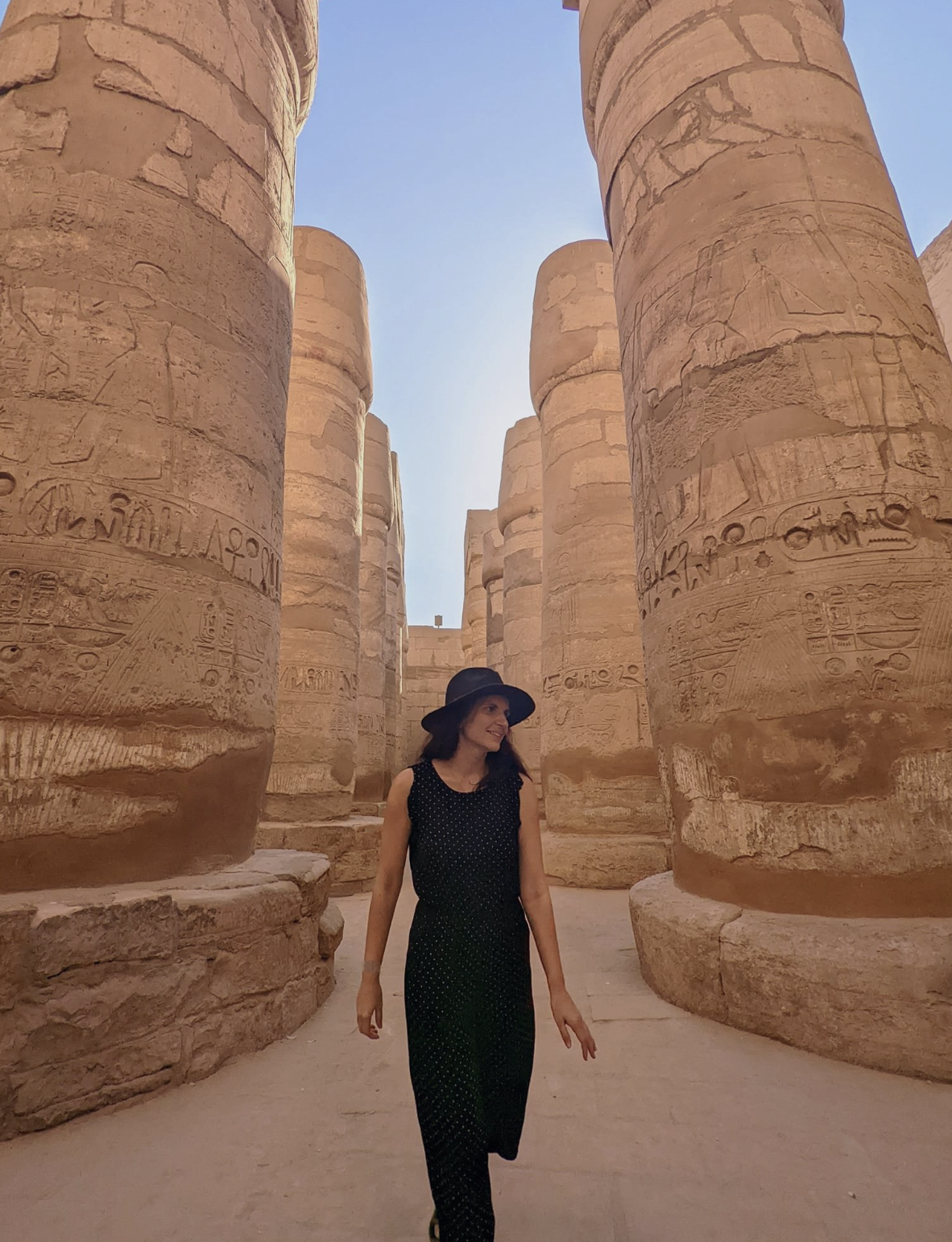 Cait is a Chicago-based Greek-American but spends most of her year floating around the globe. She holds a B.A. in Communications and a M.A. in Nonprofit Management. Her favorite destinations include visiting her homeland in Greece, the Black Hills of South Dakota, and wherever her partner is stationed abroad.