Top 15 Snorkeling Spots in Grand Cayman (2022 Guide)
August 15, 2022 / updated September 16, 2022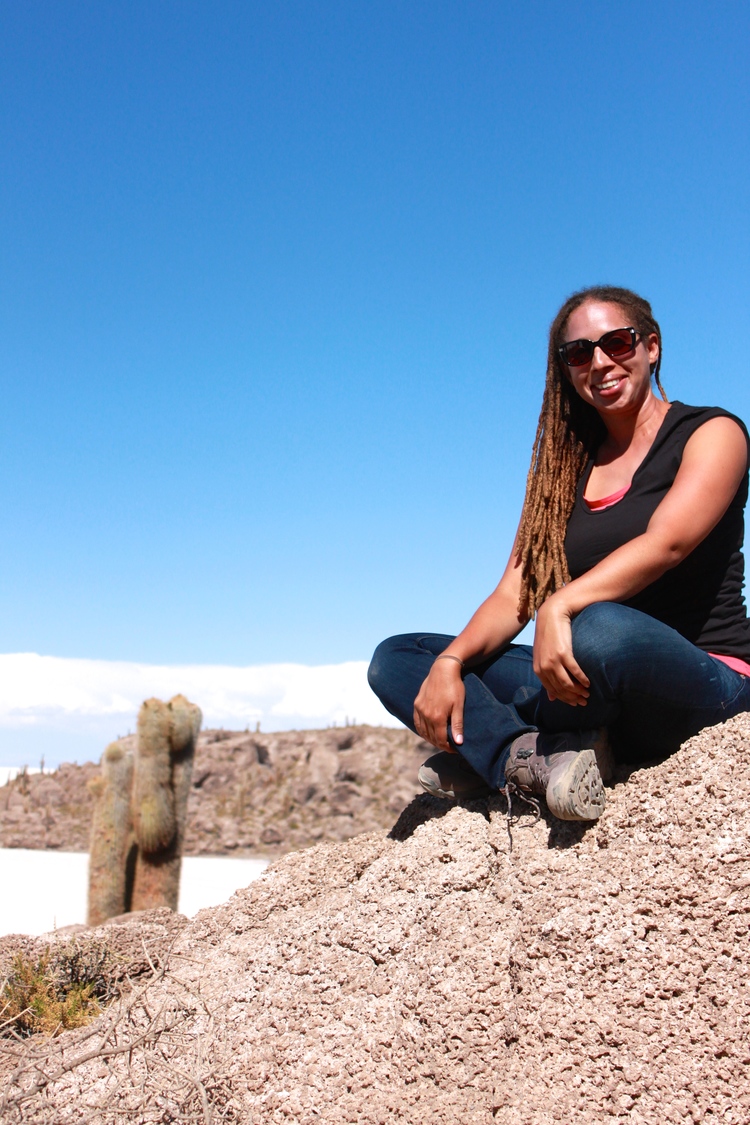 Whether you're a beginner or pro, Grand Cayman is one of the best places in the world for snorkeling. With crystal clear water and an abundance of marine life, there's plenty to see and explore underwater. The island is blessed with many great snorkeling spots, so the hard part is picking where exactly you should spend your time. Read on to find out where to go snorkeling in Grand Cayman, from our best picks to some local favorites.
Best Time to Snorkel in Cayman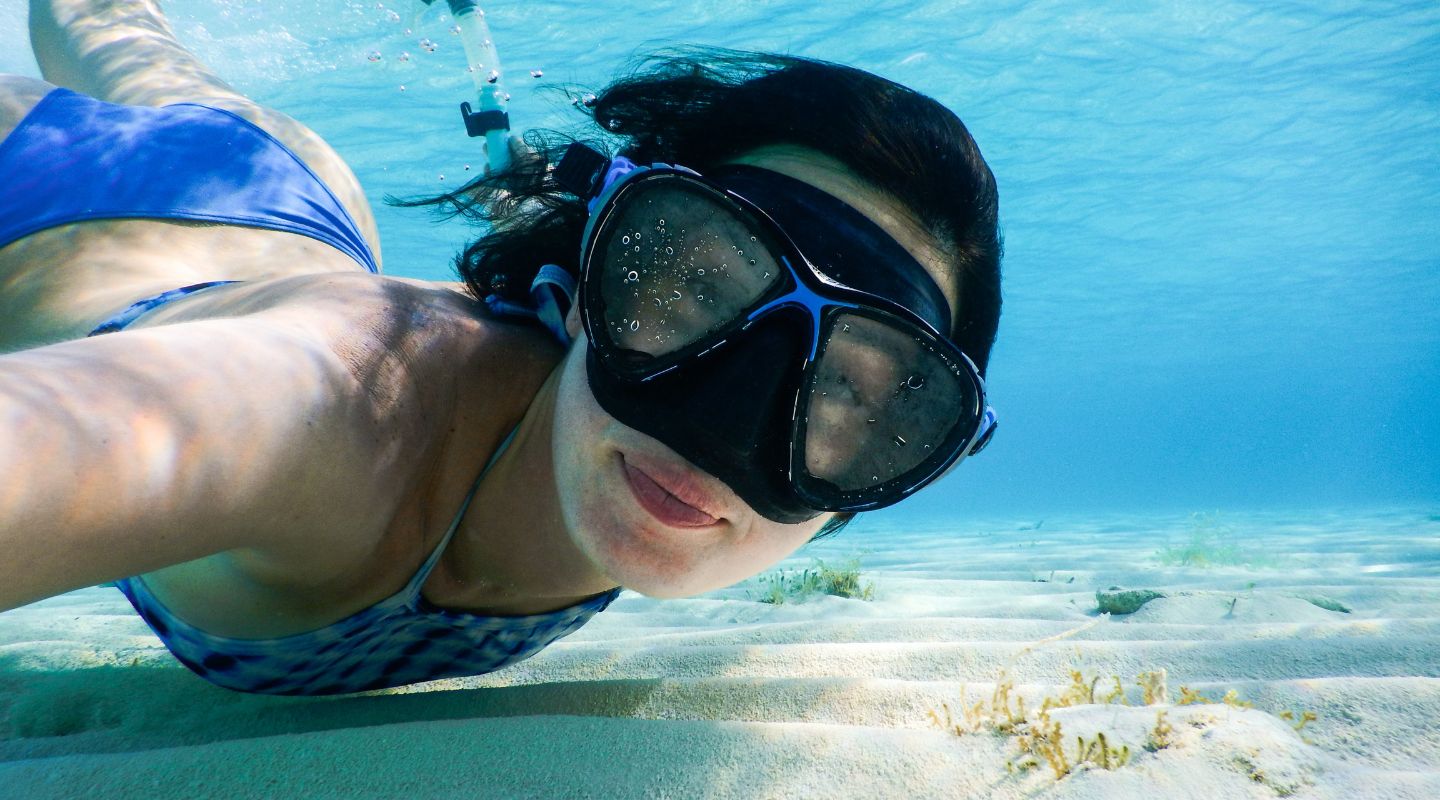 Grand Cayman has two main seasons: the dry season (December to April) and the rainy season (May to November). The island is warm year-round, so you can really snorkel at any time, but the weather is wetter in the rainy season, with a much higher chance of tropical rain. The best time of the day for snorkeling in Grand Cayman is around 10 am, when the visibility is at its best.
Best Grand Cayman Snorkeling Spots
From the big hitters like Starfish Point and Stingray City to our tried and tested local favorites, snorkeling in Grand Cayman really packs a punch. If you're visiting by ship, you can also find snorkeling in Grand Cayman near the cruise port. These are our top picks around the island.
Barrier Reef
If you've only got a day in Grand Cayman and you're keen to explore the underwater world, you can't go wrong with the Barrier Reef. It's considered by many to be the best snorkeling in Grand Cayman, and for good reason. There's a high density of healthy coral which attracts marine life such as conch, lobsters, turtles, and stingrays.
One of the great things about snorkeling at the Barrier Reef is that it's suitable for all levels. There are shallow areas as well as deeper sections and, if you get tired, you can always just float on the surface and take in the views.
You will need to take a boat to get to Barrier Reef but, the good news is, that it's usually included as a snorkel stop on many Cayman Island snorkeling tours. Especially those heading to Stingray City as it's just a 5-minute boat ride away.
Rum Point
Rum Point is an ideal spot for beginners thanks to the calm and shallow waters. Head to the little reef found at the right of the dock where many fish congregate. Swim towards the barrier reef and you'll find some healthy soft and hard coral colonies along with interesting marine life.
Rum Point is found on the quiet, less developed north side of the island and is a relaxing place to spend a few hours. You'll find shower facilities plus a cocktail bar and an authentic Caribbean-style restaurant here.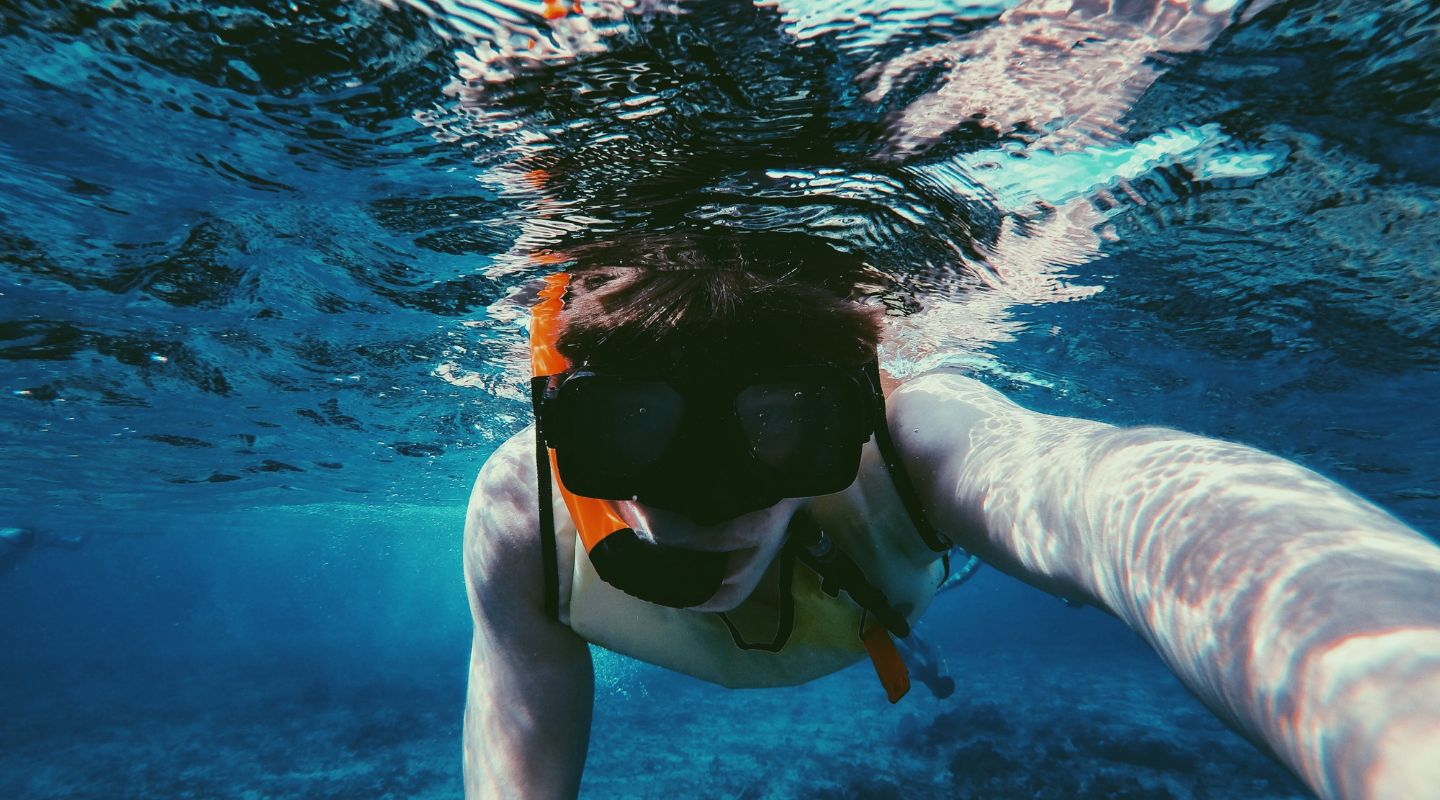 Cayman Kai
If you're looking for a more relaxed snorkeling experience, Cayman Kai is the perfect spot for you. This area is known for its calm water and beautiful scenery. You can expect depths of 3ft-10ft plus lots of fish and soft corals.
More advanced snorkelers can do a drift snorkel from here to Rum Point. Swim about 1,000 ft to reach the reef and then let the current take you to Rum Point. Alternatively, hire a private charter and get them to meet you at Rum Point to avoid having to walk back.
Barefoot Beach
Found on the east side of the island, this local secret is a quiet, tranquil beach. The snorkeling is very good at Barefoot Beach but you'll have to be prepared to work for it a bit. The reef is located about 100-yards from the beach so you can snorkel from shore here but we recommend you only attempt it when the wind speed is less than 15 mph. Otherwise, it can be too rough to swim to the barrier reef safely.
You can check the wind speed here before you set off. We'd also suggest you take a guided snorkel tour if you're not a strong swimmer or if you don't have much snorkeling experience as it is a long swim to the reef and there aren't usually many people on the beach if you get into trouble.
Colliers Beach
Colliers Beach is another great spot for snorkeling, especially if you like to get away from the crowd. There is a little wooden pier that makes entry and exit easy and you have the chance ​​ to see small fish, stingrays, and sometimes squids.
Colliers Beach is a top pick if you're looking for shallow water snorkeling in Grand Cayman coupled with a nice beach to sunbathe and relax. It can't compete with some of the more popular sites but snorkeling around in the shallow water can be enjoyable for beginner snorkelers looking to test out their skill.
Stingray City
It's tough to plan a trip to Grand Cayman without hearing about Stingray City. As the story goes, locals noticed stingrays visiting the shallow area where fishermen would stop to clean their catch on the way home. The news started to spread and the site quickly became a tourist attraction where swimmers, snorkelers, and even divers could pet and hand-feed the stingrays.
Stingray City is another top spot for shallow water snorkeling in Grand Cayman as you'll find depths from 3 to 5 ft on average. The site is only accessible by boat, however, but finding a tour to take you won't be a problem as Stingray City is featured on most Cayman Island snorkeling tours.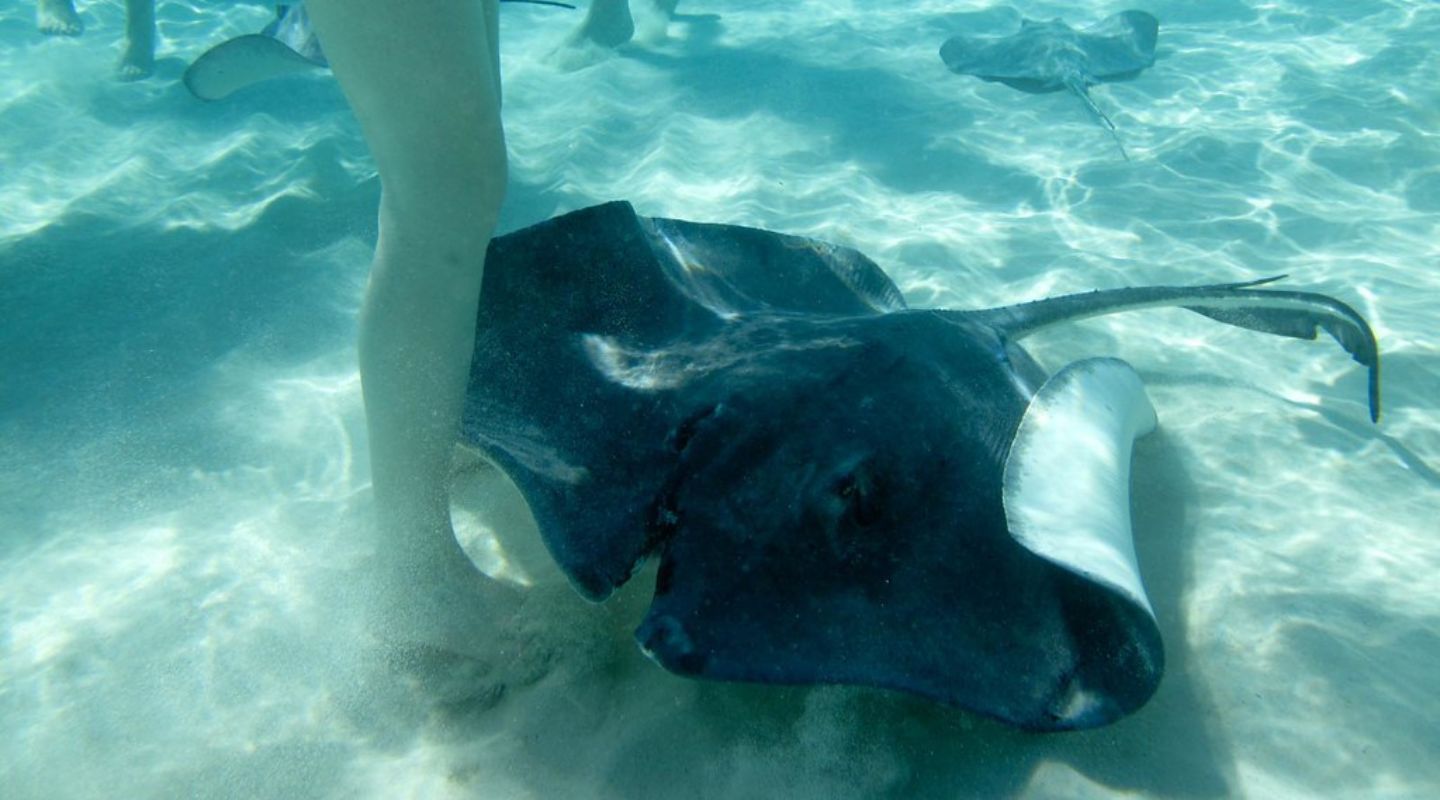 Coral Gardens
If you're looking for some of the best snorkeling in Grand Cayman, you'll want to check out Coral Gardens. This spot is known for its beautiful coral formations and abundance of marine life. You can find everything from turtles to stingrays and lobsters. And since it's located in a protected marine park, you can be sure that the coral and fish are healthy and thriving.​​
Coral Gardens is located a couple of miles offshore so you'll need to get there by boat. The site is around half a mile west of Stingray City and is included as a snorkel stop on many Cayman Island snorkeling tours.
Starfish Point
If you're looking for some unique snorkeling in Grand Cayman, you'll want to check out Starfish Point. This spot is popular with both locals and tourists, and for good reason. The water is crystal clear and there's an abundance of sea life to discover. Well, one sea life in particular: the Red Cushion Starfish.
You can drive here or visit by boat as Starfish Point is a popular option on snorkeling tours around the island. It's also another top pick for shallow water snorkeling in Grand Cayman as the water is only two to three feet deep near the shore. Just remember to follow the signs and keep these special creatures in the water so you don't hurt them.
You can book a private boat to Starfish Point and Stingray Beach for an amazing day in Grand Cayman.
Seven Mile Beach
Often touted as one of the world's best beaches, Seven Mile Beach has a handful of snorkeling sites that make your day at the beach a little more special. It's true. You can find better snorkeling in Grand Cayman. There isn't a lot of fish or coral found directly off-shore but if you've been searching for "Snorkeling in Grand Cayman near cruise port" or are keen to couple your snorkeling trip with some beach time, you can't go wrong with any of these spots.
Cemetery Beach
If you're looking for a snorkeling spot that's a little more off the beaten path, try Cemetery Beach, found on the northern end of Seven Mile Beach. As the name suggests, this beach is located next to a cemetery. But don't let that deter you, as the snorkeling here is some of the best on the island. The reef is healthy and there's a good variety of marine life. Plus, it's usually pretty quiet since it's not a popular spot with tourists.
You can snorkel from the shore here but it's best for advanced snorkelers and confident swimmers. The reef starts about 165 ft from shore and you'll find the best snorkeling at 180 ft. You can also rent a kayak or paddle board to get here, which can double as a swim buoy so that boats can see you in the water.
Boggy Sands Reef
Located at the very north end of Seven Mile Beach, Boggy Sands Reef can be difficult to access and is only recommended for intermediate to advanced snorkelers. If you're up for the challenge, you'll be one of the few snorkelers there as Boggy Sands is a bit of a local secret.
Patches of coral rise from a sandy bottom and you're likely to find angelfish, yellowtail damselfish, yellowtail snappers, and squirrel fish here. Once you've made your way back to shore, make a beeline for the nearby Heritage Kitchen restaurant for some authentic Caribbean food with a lot of flavor.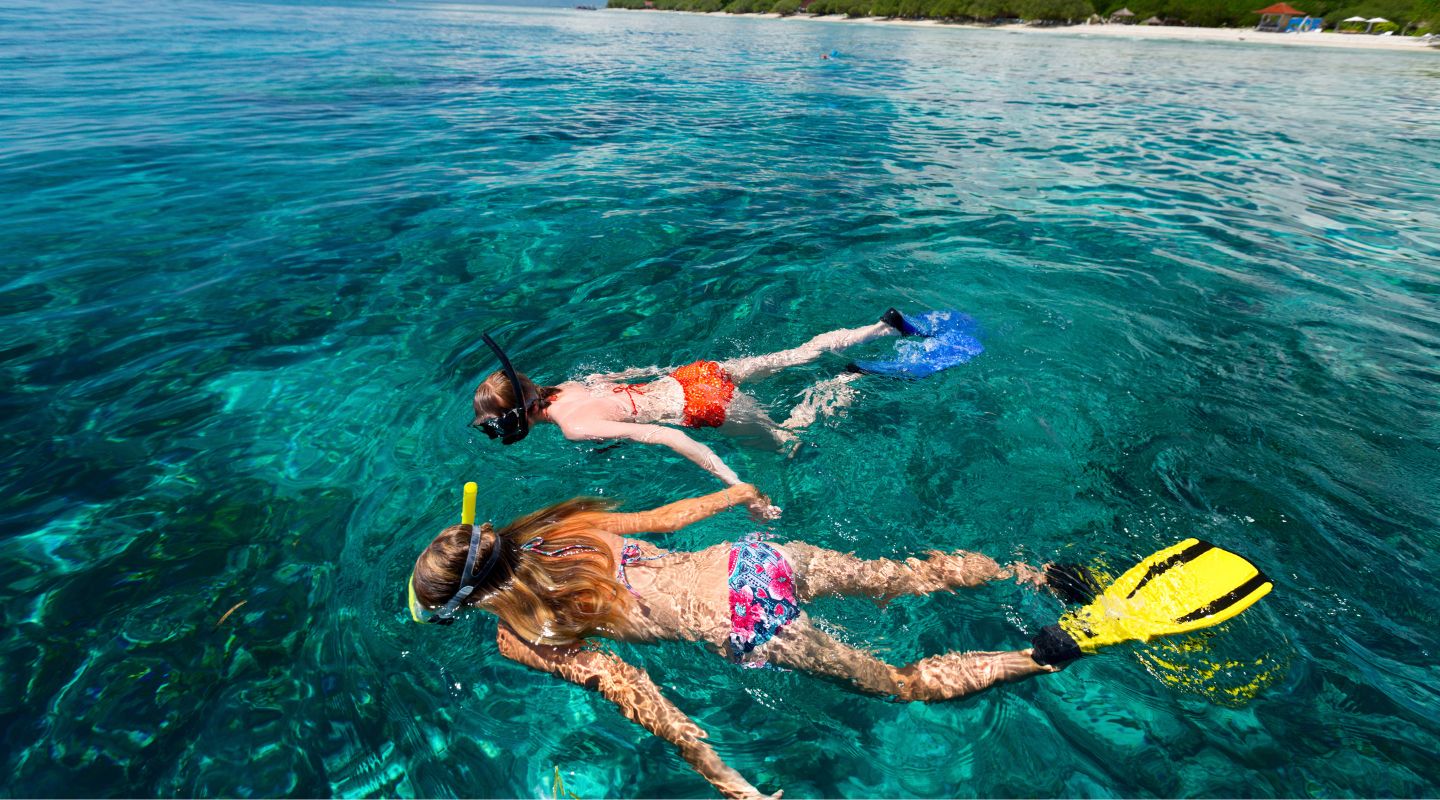 Governors Beach
Thanks to a few pretty coral patches found about 180 ft offshore, there is abundant marine life to be found at Governors Beach. Even better, because it's not a popular spot or featured on any Cayman Island snorkeling tours, the fish will often swim right towards you.
Paradise
Snorkeling in Georgetown Grand Cayman is possible thanks to this excellent option just a 5-minute walk from the cruise ship port. Paradise is named for the restaurant located on the waterfront and the site is teeming with abundant and colorful marine life. There are steps that go directly into the sea, allowing for easy access for beginner snorkelers.
Lighthouse Point
Just a short swim from the shore is another unique spot for snorkeling in Grand Cayman. There's a mini wall to explore filled with a thriving reef. The well-defined 40-foot ledge is home to a variety of corals and reef fish along with the Guardian of the Reef Statue - a 17 ft tall bronze statue dedicated to ocean conservation.
Turtle Farm
If you've only got one day for snorkeling in Grand Cayman, the Turtle Farm has a lot to offer. There are multiple pools inside the Turtle Farm where you can see turtles swimming and a few smaller pools where you can swim and hold baby turtles. The Turtle Farm's large salt-water pool is the main attraction, however, as you can snorkel with fish and turtles.
Devils Grotto
Some of the best snorkeling in Grand Cayman near the cruise port can be found at Devil's Grotto. This spot is known for its dramatic rock formations, canyons, and swim-throughs. If you're lucky, you might also be able to see schooling fish and huge tarpons about.
Looking for an adventure? There are also a few caves and swim-throughs that are perfect for exploring. Devil's Grotto is best known as a dive site but the clear turquoise waters and incredible visibility make it a great spot for snorkelers of all levels.
Average Cost of Snorkeling Tours In Grand Cayman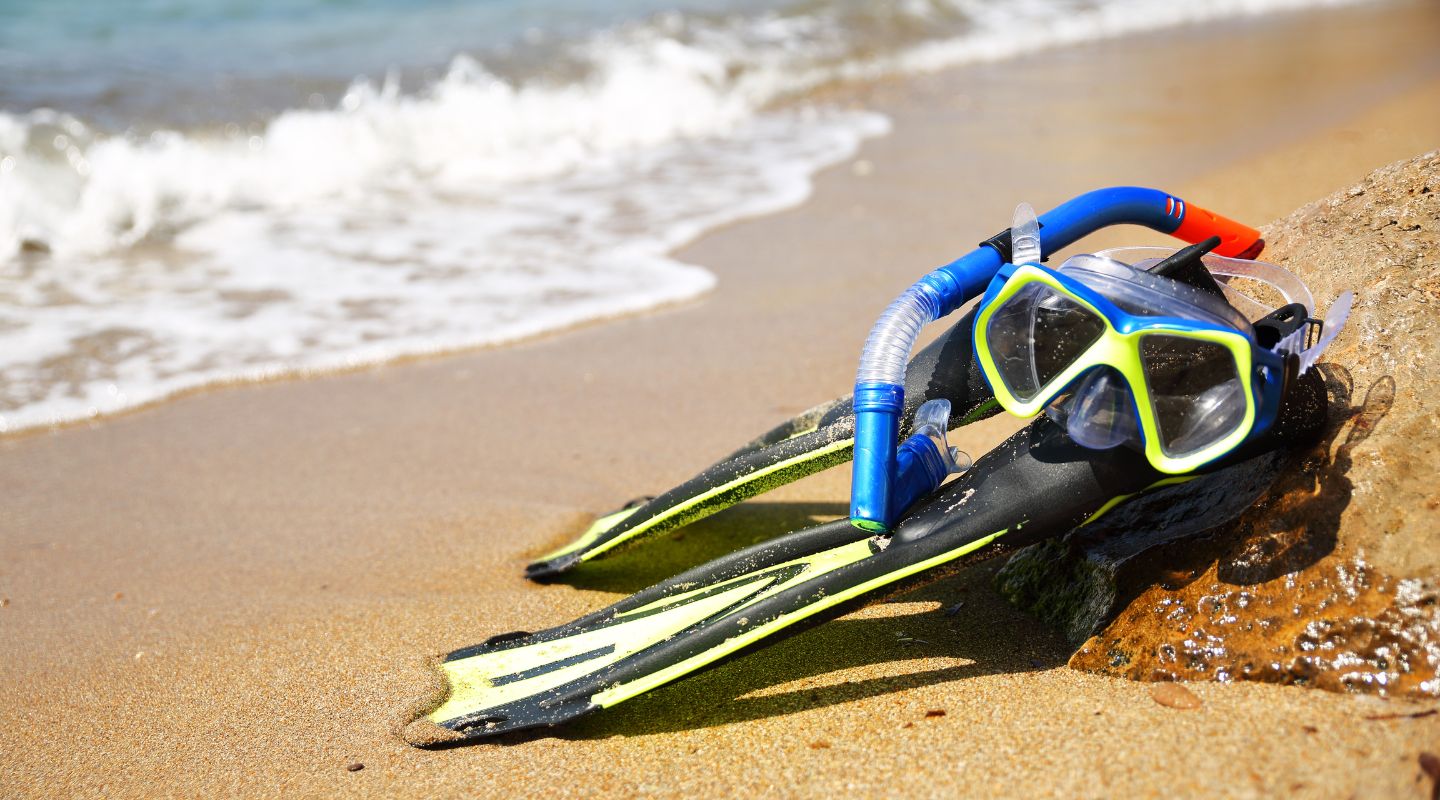 The average cost of snorkeling tours in Grand Cayman varies depending on the company you book with and the number of people in your group. Generally, snorkeling tours range from $50-$100 per person. If you are looking for a more private tour, you can rent charters from $600 per group.
FAQs Snorkeling Grand Cayman
Which of the Cayman islands beaches has the best snorkeling from shore?
Our top picks for snorkeling from shore are Colliers Beach, Paradise, and Starfish Point.
Can you snorkel 7 Mile beach?
Yes, you can snorkel on Seven Mile Beach. The best snorkel spots are Cemetery Beach, Boggy Sands Reef, the Wreck of the Gamma, USS Kittiwake, and Cheeseburger Reef.
Can you snorkel off the beach in Grand Cayman?
Yes, there are many spots you can snorkel off the beach plus some options for shallow water snorkeling in Grand Cayman. Starfish Point, Colliers Beach, and Paradise are all great options.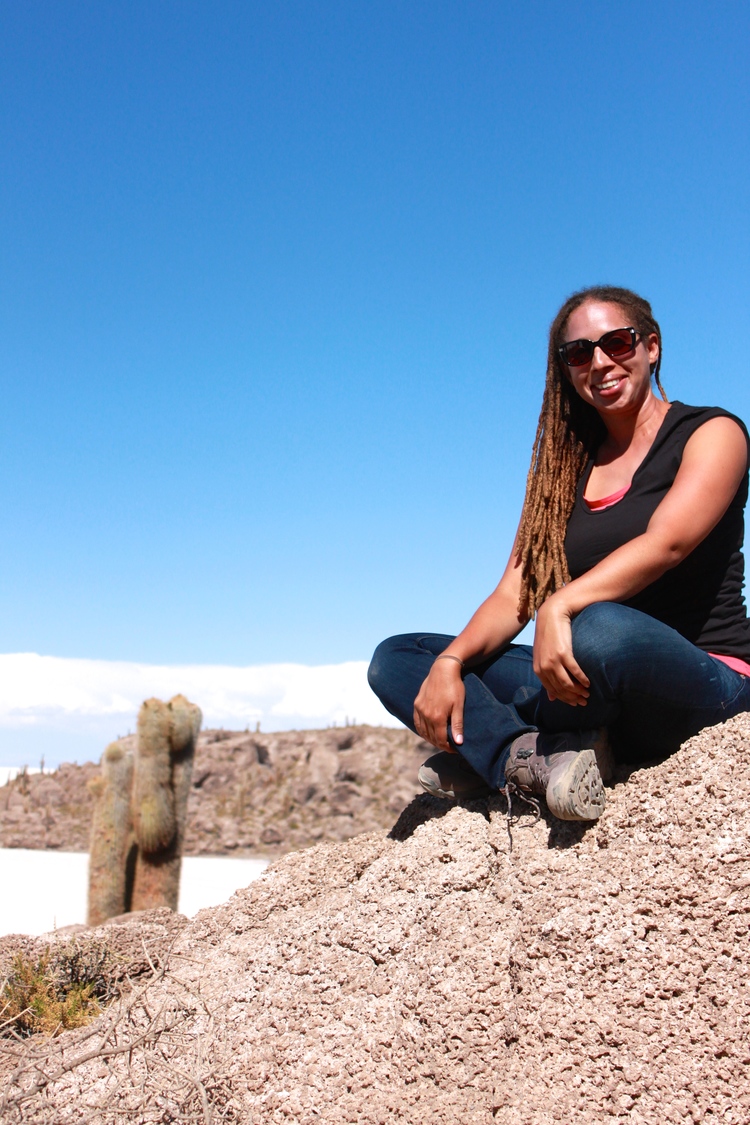 Cristal D
Local Writer, Global Traveler
Cristal Dyer was born in the Caribbean and has spent the last several decades travelling and writing, including several stints in Latin America. Currently based in Australia, she owns and operates her own travel site tofutraveler.com and is an expert travel writer, editor and photographer with a focus on solo budget travel and food tourism.