15 Famous Restaurants To Eat In Grand Cayman (2022 Best Eateries)
September 27, 2022 / updated December 14, 2022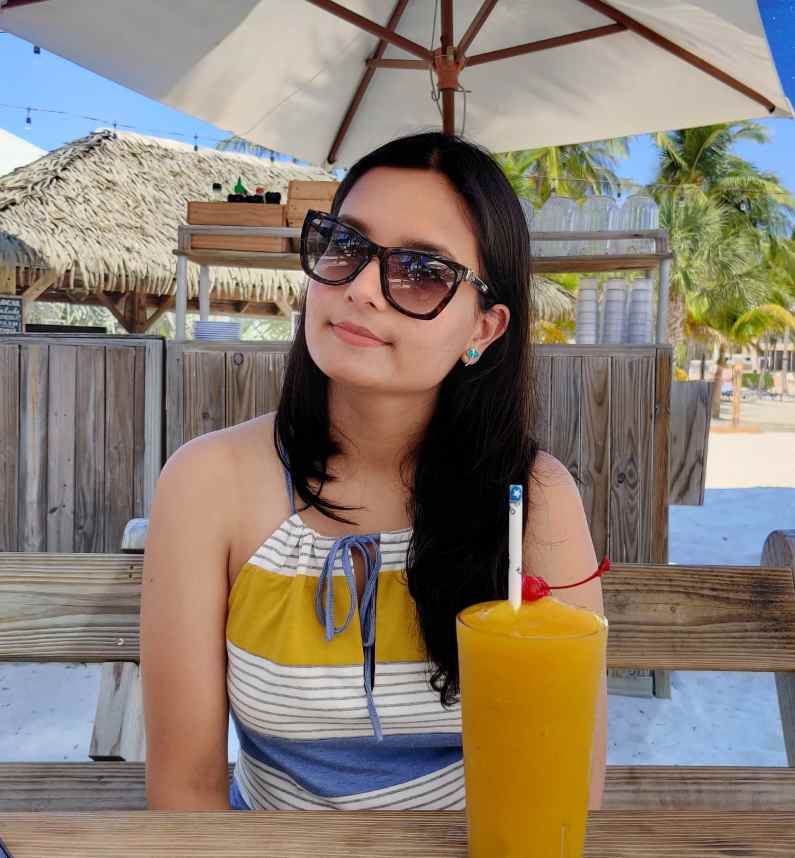 The Cayman Islands are popular for the wonderful diving spots, lush palm trees, sunshine and sandy beaches. But there is more to these islands than just the tropical views, and that is their sumptuous food and amazing dining experiences. As a local, it's hard for me to explain how good the food truly is here!
With some of the world's finest chefs, Grand Cayman houses some extraordinary restaurants, as well as some laid-back dining experiences. Cuisines from around the world mixed together with breathtaking views is what they are all about.
I've listed our top 15 finest restaurants (a difficult task) that serve the best food on Grand Cayman.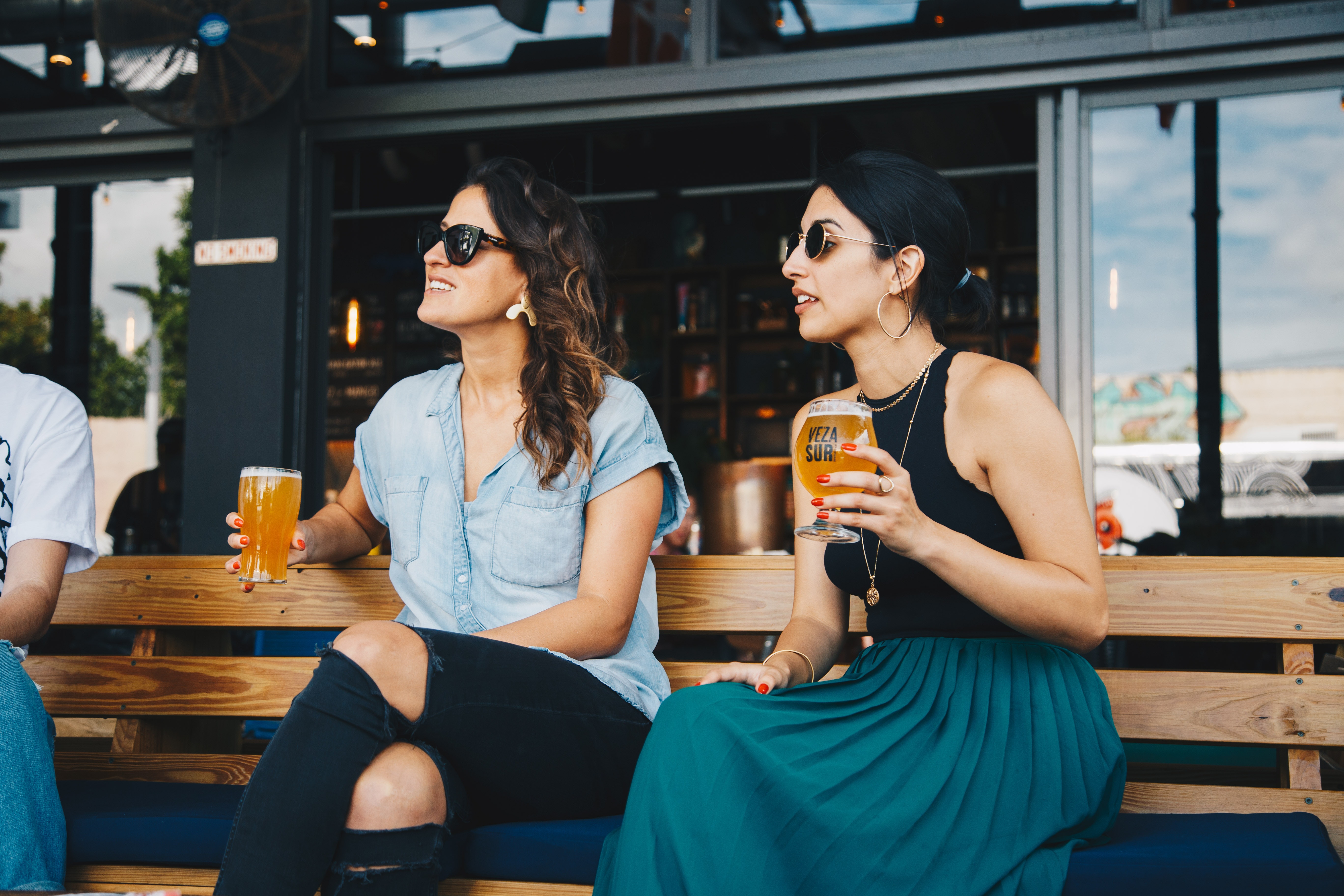 Top Casual Restaurants Of Grand Cayman
Friendly staff, choicest menu and lively mood - Grand Cayman's casual dining is a taste of the island's culture and upbeat spirit. They usually don't require any reservation but are always bustling with people during lunch and dinner hours. Below is a list of the most lively places to eat in Cayman.
1) Peppers Bar & Grill
Overview: This roadside casual diner is a hub for variety drinks and Caribbean delicacies. Their famous Jerk Chicken and Rasta Pasta are all time favourite dishes among the regulars. The restaurant is always alive with people enjoying the food, drinks and music. Game days are especially busy as they play live sports on their multiple screens atop the bar area.
Highlights: Live music on Wednesdays. Famous Jamaican taste.
Setting: Both indoor and outdoor seating, with enclosed and cozy atmosphere.
Location: Seven Mile Beach, West Bay Road.
2) Sunset House
Overview: Going by its name, Sunset House delivers beautiful sunsets while you sip away Piña Coladas and nibble at the savory seafood. With a large menu and breathtaking views, this seaside restaurant is a good option if you wish to enjoy a warm sunny afternoon by the sea, or a relaxed evening by the bar. The restaurant is housed in a hotel and is a great diving spot.
Highlights: Has a large bar with a gorgeous view. Offers a variety of Caribbean and Indian food.
Setting: Shaded outdoor seating, covered bar area.
Location: South Church Street, George Town.
3) Casanova Restaurant
Overview: Sitting by the sea, Casanova is perfect for an unforgettable romantic evening. Offering a large selection of wine and classic Italian dishes, this restaurant is close to the port area and frequented by cruise tourists. Great ocean-side seating and convenient location makes this restaurant an amazing choice for placid afternoons as well as sensual evenings.
Highlights: Homemade pasta and good wine.
Setting: Cozy indoors and serene outdoors.
Location: North Church Street, George Town
4) Vivine's Kitchen
Overview: Dine out true island style with Vivine's Kitchen, located on East End. The restaurant is an extended house of the lady who owns the restaurant and offers some of the classic Caribbean dishes including Conch Stew, Cayman Style Beef and Casava Cake. The best part is that you can enjoy the local food from the cliffside dining area overlooking the blue ocean.
Highlights: Caribbean food and breathtaking views.
Setting: Indoor and outdoor. The restaurant is located on a seaside cliff.
Location: Austin Conolly Drive, East End
5) Guy Harvey's Boathouse Grill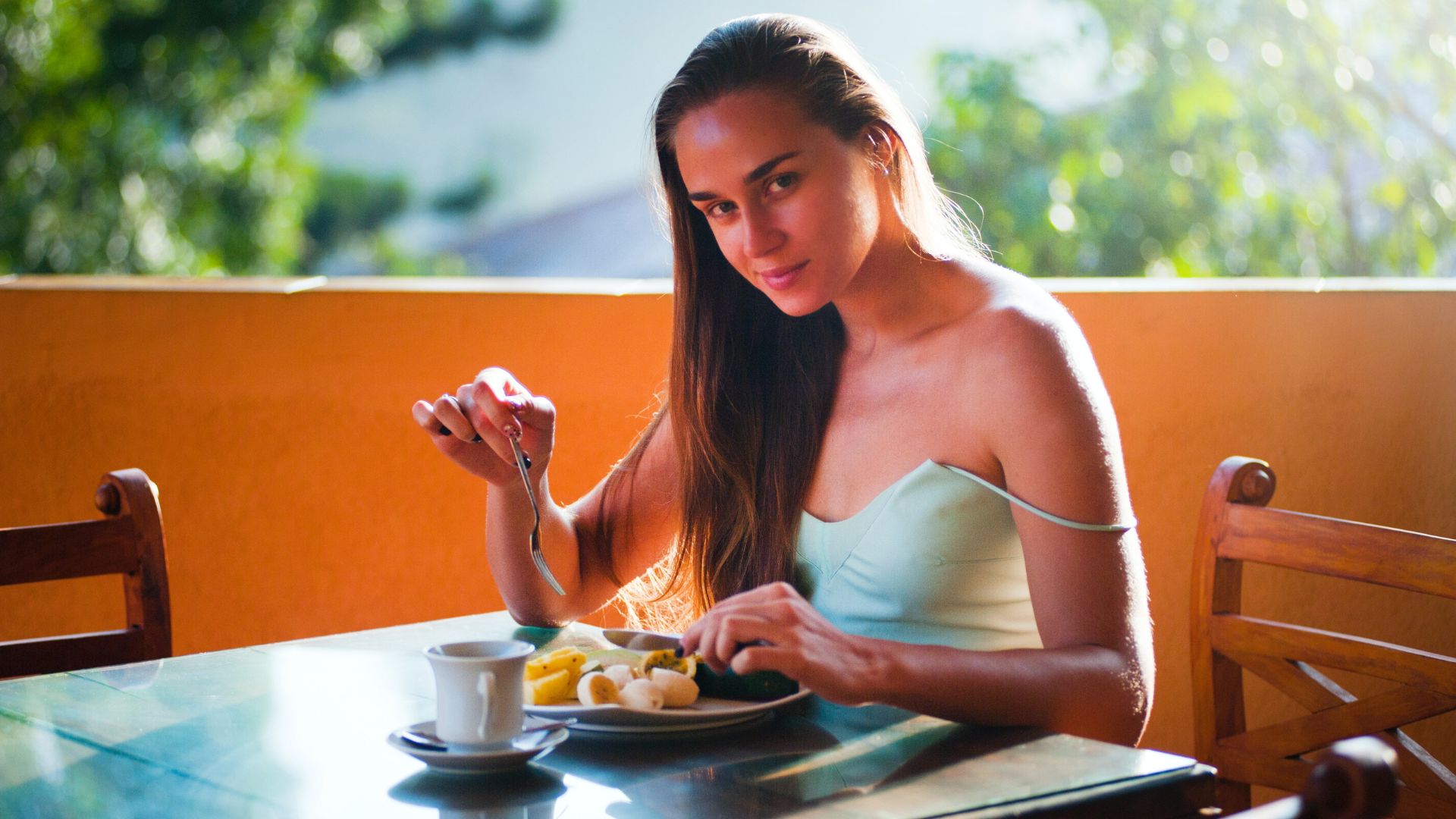 Overview: Overlooking George Town harbor, The Boathouse Grill is an extension of renowned Caribbean marine wildlife artist, Guy Harvey. Offering a variety of cuisine, especially fresh catch and local food, Guy Harvey is known for its exclusive artwork and signature drinks while enjoying a beautiful sunset.
Highlights: Exclusive collection of Guy Harvey artwork upstairs, plus waterfront views.
Setting: Restaurant and bar with indoor/outdoor seating, shop and an artwork gallery.
Location: South Church Street, George Town.
Famous Fine Dining Restaurants Of Grand Cayman
Cayman Islands have ample fine dining experiences to indulge in if you know where to start. Whether you are looking for views, ambiance or just great food, Grand Cayman fine dining is an experience of a lifetime. These restaurants specialize in multiple cuisines and host some of the best events on the island.
1) Agua
Overview: Agua is famous for fine Italian dishes, an extensive collection of wine and the serene beauty of Camana Bay. The surrounding crowd is fun and chatty and the flow of delectable dishes is endless. The interior is seemingly charming and complements the quiet beauty of the location.
Highlights: Sunday brunch and evening atmosphere.
Setting: Indoor/Outdoor by the canal.
Location: Camana Bay
2) The Falls Steakhouse
Overview: If you are craving steak in the Cayman Islands then there is no better place to go than the Falls Steakhouse. The menu is priced quite high, but the rave is real with mouth-melting meat and terrific drinks to go with them. They also serve a variety of other meat and vegetarian options for those in your group who are not into steak. Reservations are highly recommended.
Highlights: BBQ ribs night every Friday and Saturday.
Setting: Cozy indoor seating and bar.
Location: Seven Mile Beach.
3) Blue by Eric Ripert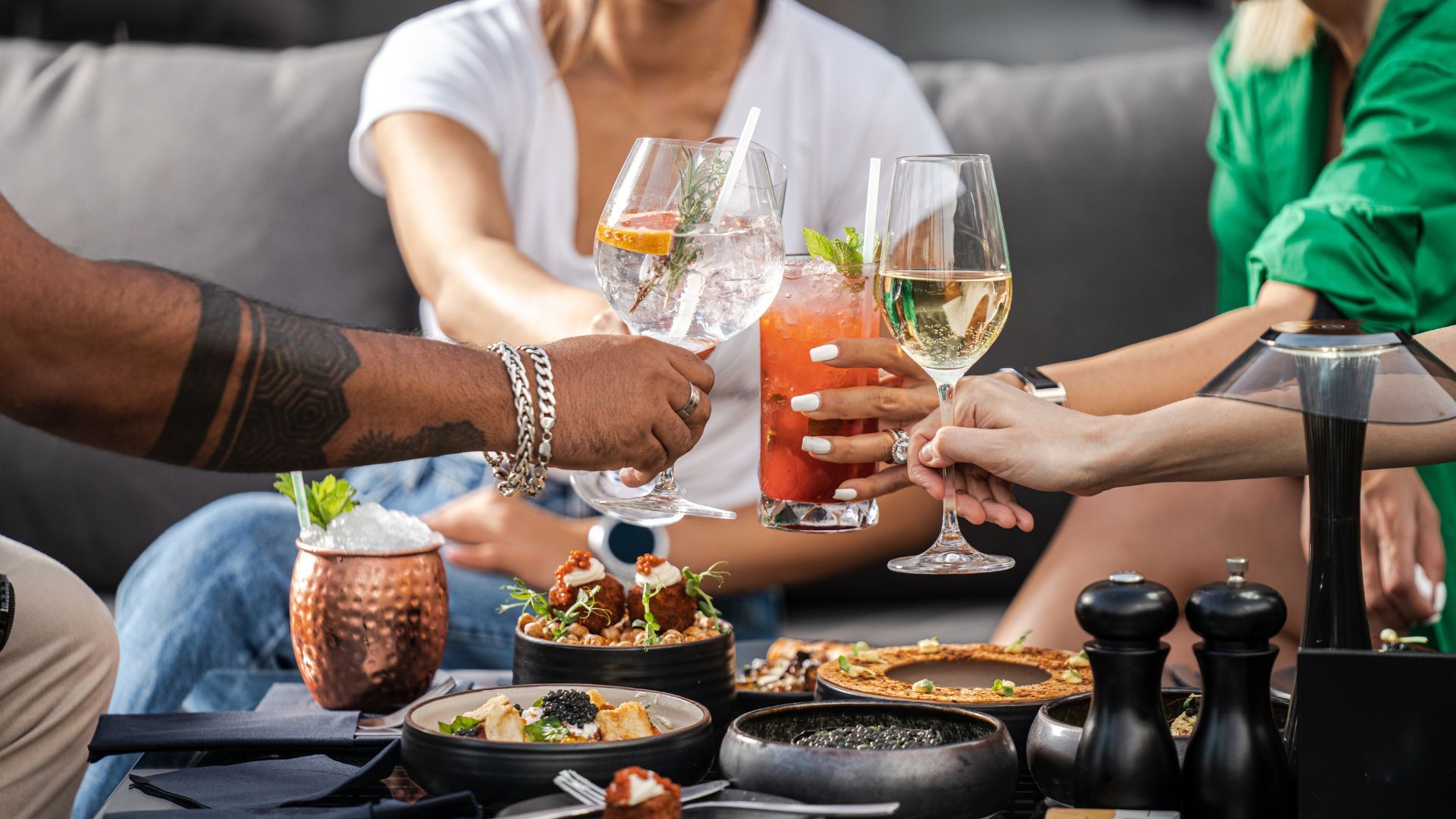 Overview: Yes, you heard that right! This restaurant belongs to the famous French cuisine chef, Eric Ripert, known for his notable work with seafood. The dishes are well crafted and plated for your eyes and tongue only. The restaurant is housed within the Ritz Carlton, one of the biggest resorts in the Cayman Islands and known for its luxury vacation experiences. If you are going to Blue by Eric Ripert, you know that you are in for the experience of a lifetime.
Highlights: Must try the tasting menu.
Setting: Elegant indoor.
Location: Ritz Carlton, Seven Mile Beach
4) Seven
Overview: Named after the famous Seven Mile Beach, this restaurant overlooks the beautiful expanse of beach and ocean, and offers some of the best delicacies. The airy and bright indoor is equally pleasing to the eye. Featuring tasty steak and seafood, as well as a happy hour every day, Seven is the ultimate dining experience for lovers of food who enjoy the setting and views.
Highlights: Breakfast and happy hour every day.
Setting: Indoor and terrace overlooking the beach.
Location: Ritz Carlton, Grand Cayman
5) Abacus
Overview: Famous for its variety of tapas and sharable plates, Abacus is located in the hub of Camana Bay and is surrounded by tall palm trees and cool island breeze. A walk in Camana Bay after a long day of sightseeing can relieve your senses, and Abacus helps the process with its friendly service and refreshing drinks. They have a happy hour every day offering great discounts on appetizers and drinks.
Highlights: Live music on Saturdays, great crowd.
Setting: Indoor and outdoor, warm and romantic ambiance.
Location: Camana Bay.
Famous Beachfront Restaurants Of Grand Cayman
Visiting Cayman is all about sucking in those turquoise blue ocean views and cool tropical breeze. And what's a better way to do that than enjoying the amazing cuisine from across the globe? Dozens of restaurants and bars adorn the seven mile beach offering a variety of food, music, and events, but there are some other nice places tucked away on far corners of the island. I've listed our top 5 beach restaurants below: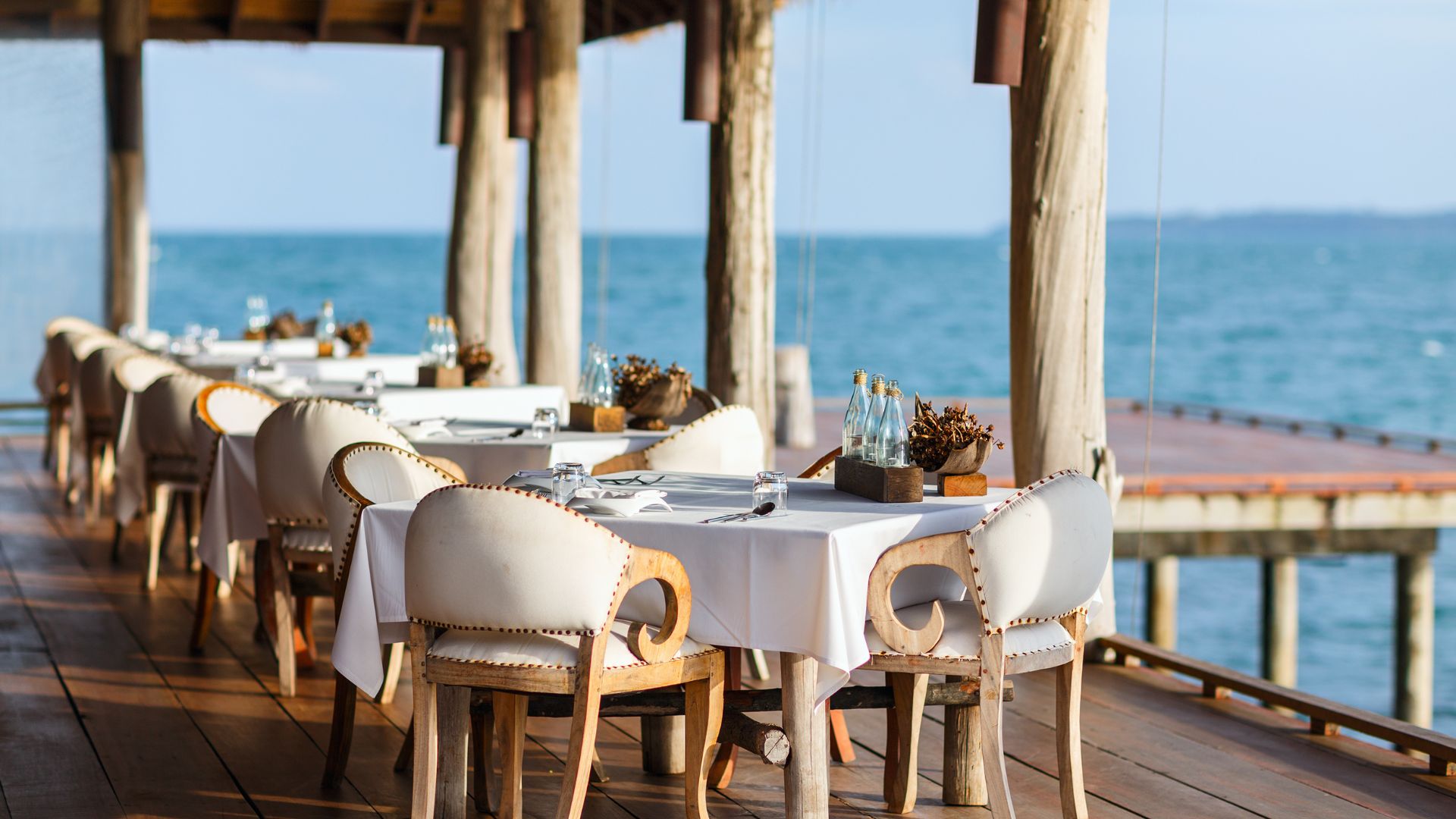 1) Tillie's
Overview: Located in the heart of Seven Mile Beach, Tillie's is a warm-sunny afternoon spent under the shades of palm trees, serving a variety of food and freshly caught seafood. Always alive with themed events, Tillie's has a range of activities ranging from romantic sunsets, buzzing brunches and Sunday specials.
Highlights: Sunday brunches and theme events.
Setting: Indoor and out on the beach.
Location: Palm Springs, Grand Cayman.
2) Cracked Conch
Overview: Featuring a variety of dishes with a Caribbean touch, Cracked Conch is all about ocean views and sea breezes. Whether you are there for a sunny afternoon, a glistening sunset or a dazzling evening, Cracked Conch promises fresh food made with love and an added air of tropical sunshine. Don't forget to check out Macabuca, their seaside tiki bar for casual dining.
Highlights: Daily happy hour from 5 PM to 7 PM. All-you-can-eat BBQ nights on Monday. Happy hour ends at 10:00 PM on Mondays.
Setting: Indoor and outdoor, ocean view and great vibe.
Location: West Bay.
3) Kaibo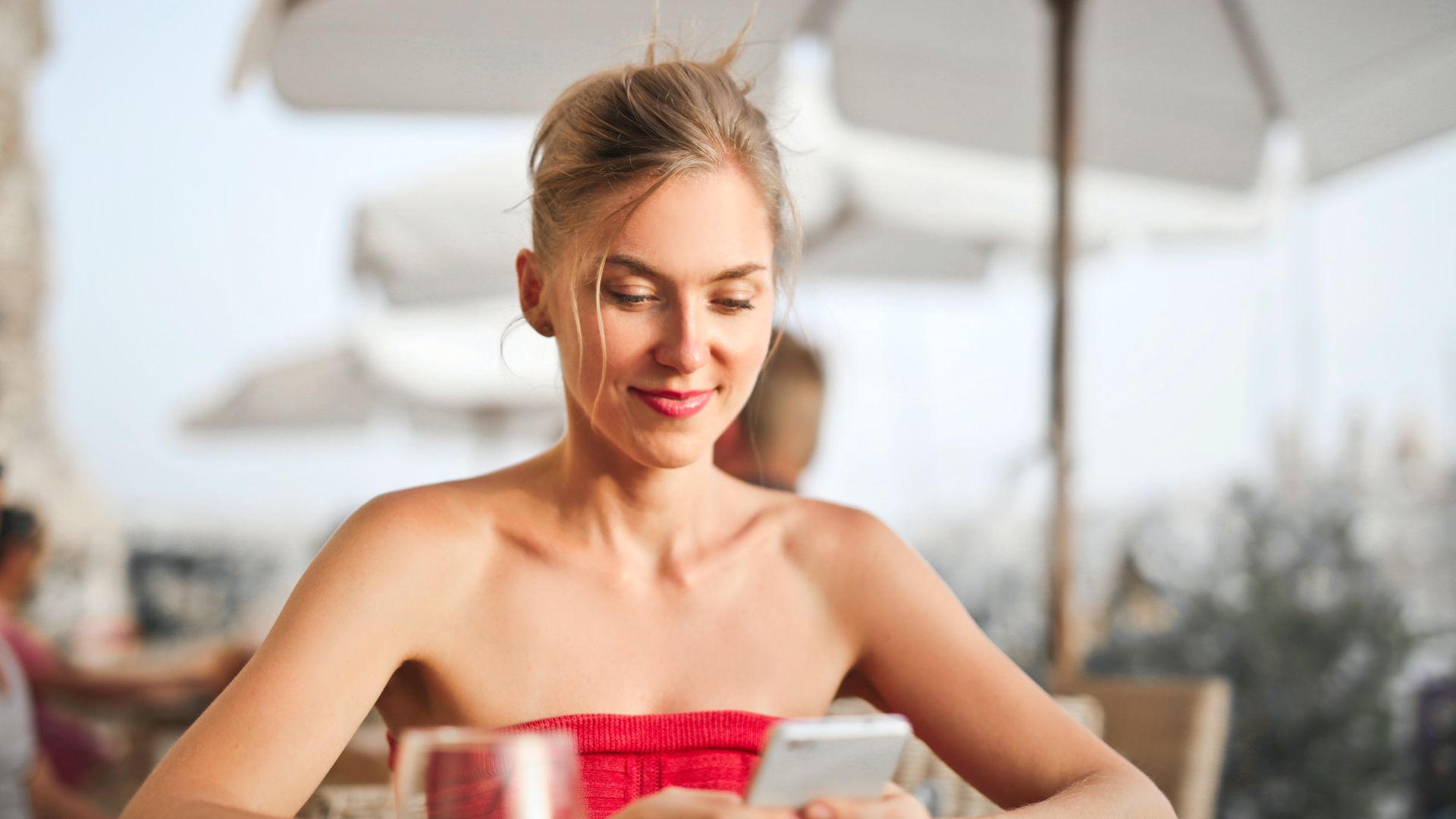 Overview: Away from the main city, Kaibo is located at Rum Point on the North Side and is a quick ferry ride away from Camana Bay. Famous for its tranquility, Kaibo has live music on weekends which makes it a perfect spot to enjoy your evenings. Their upscale restaurant "Upstairs at Kaibo" opens few evenings during the week and has a slightly high-priced menu than Kaibo. String lights covering the night sky magnify the ambiance of this beachside restaurant.
Highlights: Luna Del Mar – the moon rising event occurs every month.
Setting: Casual indoor and outdoor seating area
ocation: Rum Point, North Side
4) George Town Yacht Club
Overview: More of a canal-front restaurant, GTYC has the right vibe and setting to give you a taste of Cayman's lifestyle. They have a banquet overlooking the canal for conferences and events, a swimming pool, a restaurant and a bar, pretty much everything you need for a fun-filled day with the family.
Highlights: Closest to the Airport.
Setting: Cool indoors, warm outdoors with patio seating
Location: North Sound, George Town
5) Coccoloba Bar & Grill
Overview: This open and airy beach restaurant serves Mexican food right at front of Kimpton Seafire resort. With its 3-sided bar and your toes dipped in the sand, there is no better way to enjoy the beauty of seven mile beach than with sipping away cool margaritas on this beachside restaurant and bar.
Highlights: On Tuesday nights, enjoy tacos and tequila with live music.
Setting: Shaded outdoor seating.
Location: Kimpton Seafire Resort & Spa, West Bay Road.
FAQs About Cayman Food and Restaurants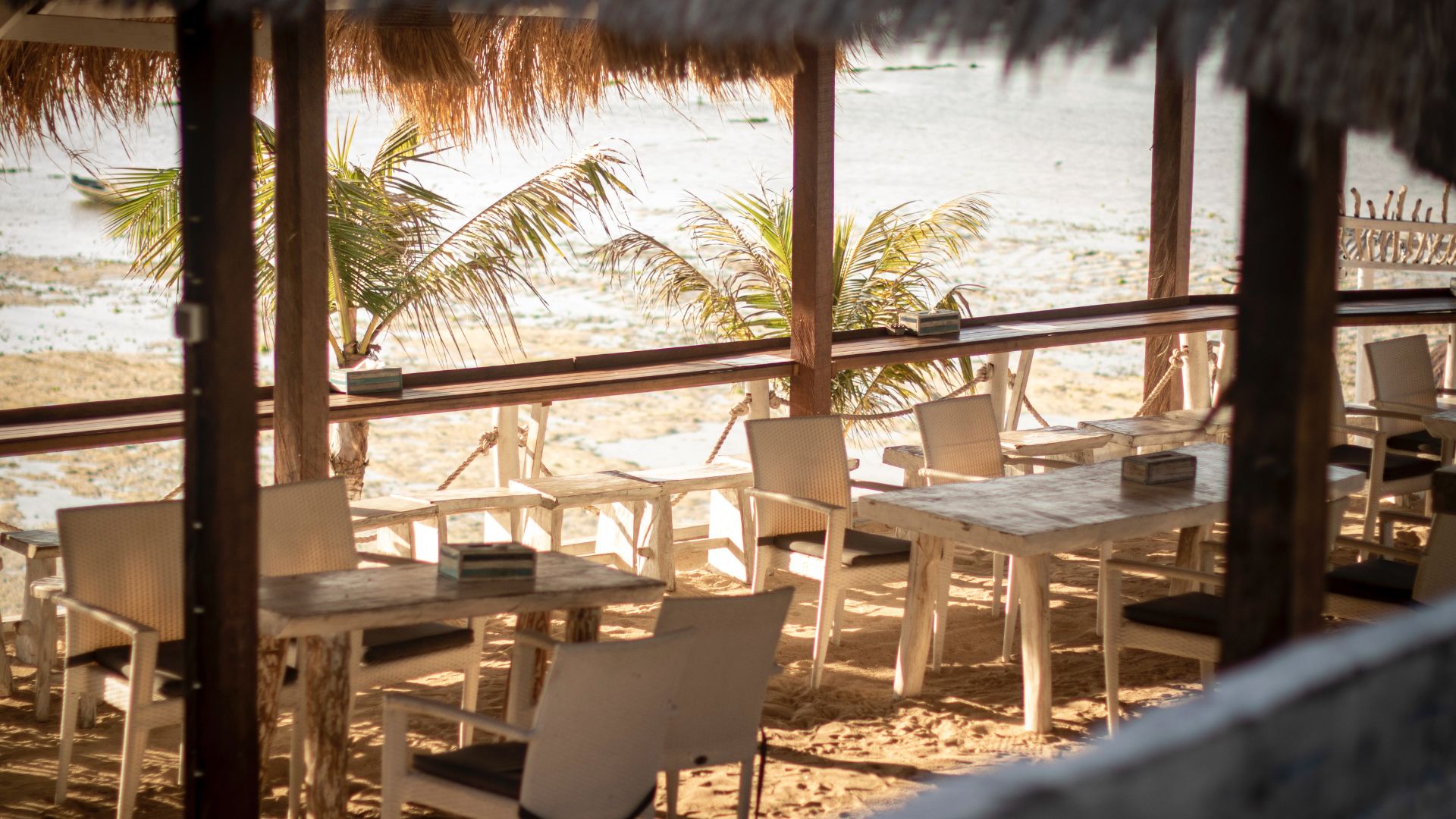 What kind of food is Grand Cayman known for?
Grand Cayman is popular for Caribbean food, which is a mix of flavours from Jamaica, Cayman and other nearby countries. There are plenty of other intercontinental dishes that are sometimes modified with Caribbean flavours, resulting in new and fun tastes.
What is a traditional dish in the Cayman Islands?
Some of the traditional dishes of the Cayman Islands include Cayman Style Beef, Conch Stew and Turtle meat.
Are restaurants expensive in Grand Cayman?
Yes and No. It totally depends on what you want to eat and where. If you know the right places then eating out is not that expensive, even with the same views and ambiance. Some restaurants on Seven Mile beach can be very expensive. Depending on where you are eating, a meal in the Cayman Islands can cost anywhere between US$15 to US$45 per person.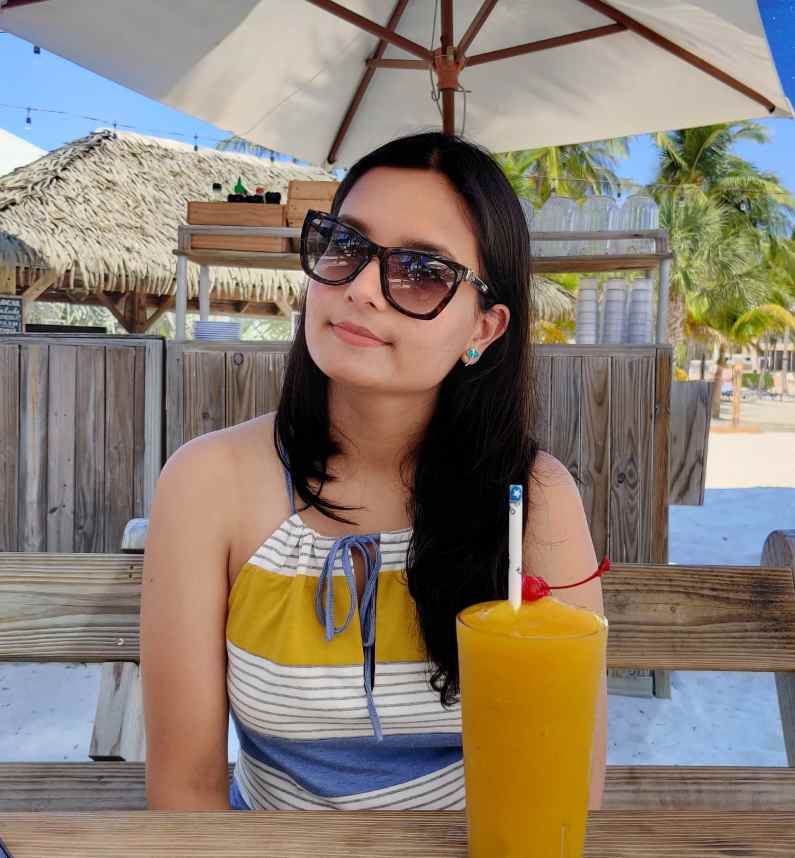 Zainab F
Cayman Islands Local & Writer
Zainab Fatima is a resident of the Cayman Islands with over a decade of experience writing about travel and tourism in the Caribbean. She also works with the Caribbean Utilities Company in Grand Cayman, giving her expertise in the infrastructure, culture and economics of the Cayman Islands in particular and the Caribbean in general. Her love for the natural beauty and unique lifestyle of the Caribbean also inform her travel writing.
Best Tours in Grand Cayman
Have fun with these top-rated Cayman excursions
Grand Cayman Resources & Tips
More information and resources for the best Grand Cayman trip