Our 10 Favorite Places To Stay In Grand Cayman
September 27, 2022 / updated October 25, 2022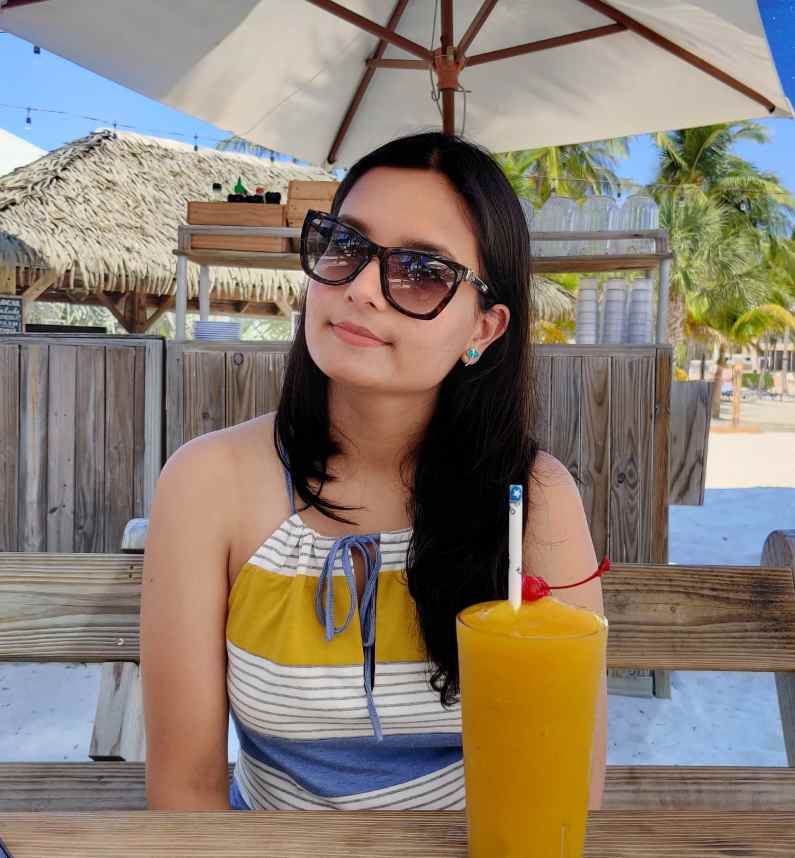 Largest of the three Cayman Islands, Grand Cayman is a hidden gem in the Caribbean that boasts pristine sandy beaches, some of the world's best coral reefs, and numerous water activities for vacationers craving for warm, aqua blue waters.
Together with the best aquatic adventures, the Cayman Islands offer luxury living, local wildlife, and tons of great restaurants for its visitors. Whether you are coming down on a cruise or flying in for a nice summer getaway, this is going to be an unforgettable experience in the true Caribbean lifestyle. Only a few hours away from the United States and Canada, the Cayman Islands make the perfect summer getaway for families and solo travelers. Let's find out what this Caribbean paradise has to offer.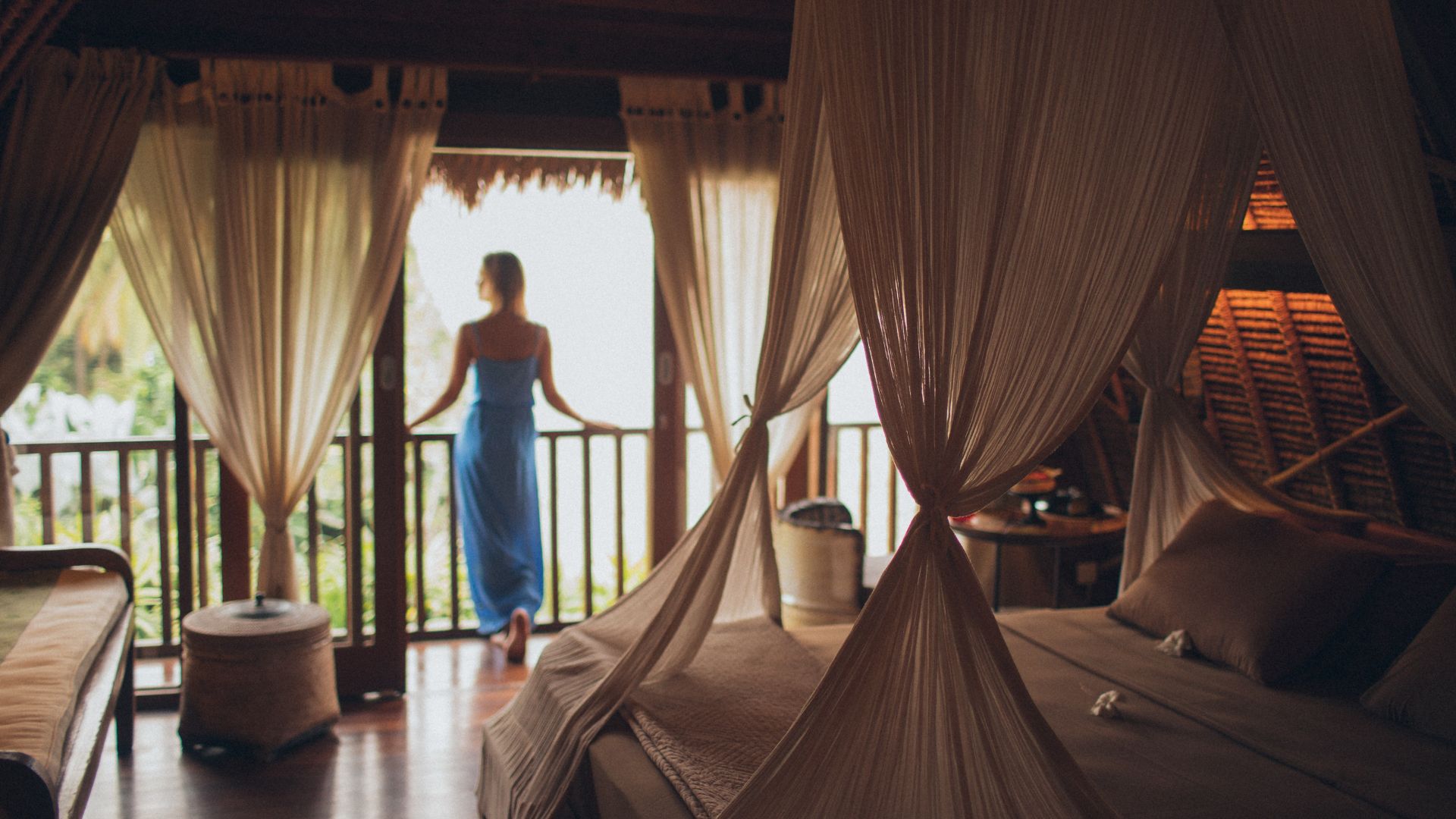 Is Grand Cayman a Good Place to Vacation?
Grand Cayman offers the perfect combination of luxury lifestyle and a chill Caribbean atmosphere. The endless sandy shores of the Seven Mile Beach are enough to put you in a tropical state of mind and take you in for the best vacation experience. A part of their history and culture, food is an important element for Caymanians and you will find numerous restaurants offering cuisines from across the globe. There is no shortage of water activities and various tour operators located throughout the island can take care of the logistics for you, including equipment rental, commute, etc.
Whether you are exploring the fascinating crystal caves, hanging out by the lover's wall, or just swinging in a hammock under the palm trees, Grand Cayman is the perfect place to vacation.
Best Areas On Grand Cayman
Grand Cayman has five districts namely, George Town, West Bay, Bodden Town, North Side, and East End.
Each district offers a variety of attractions and stays options that vary in price.
George Town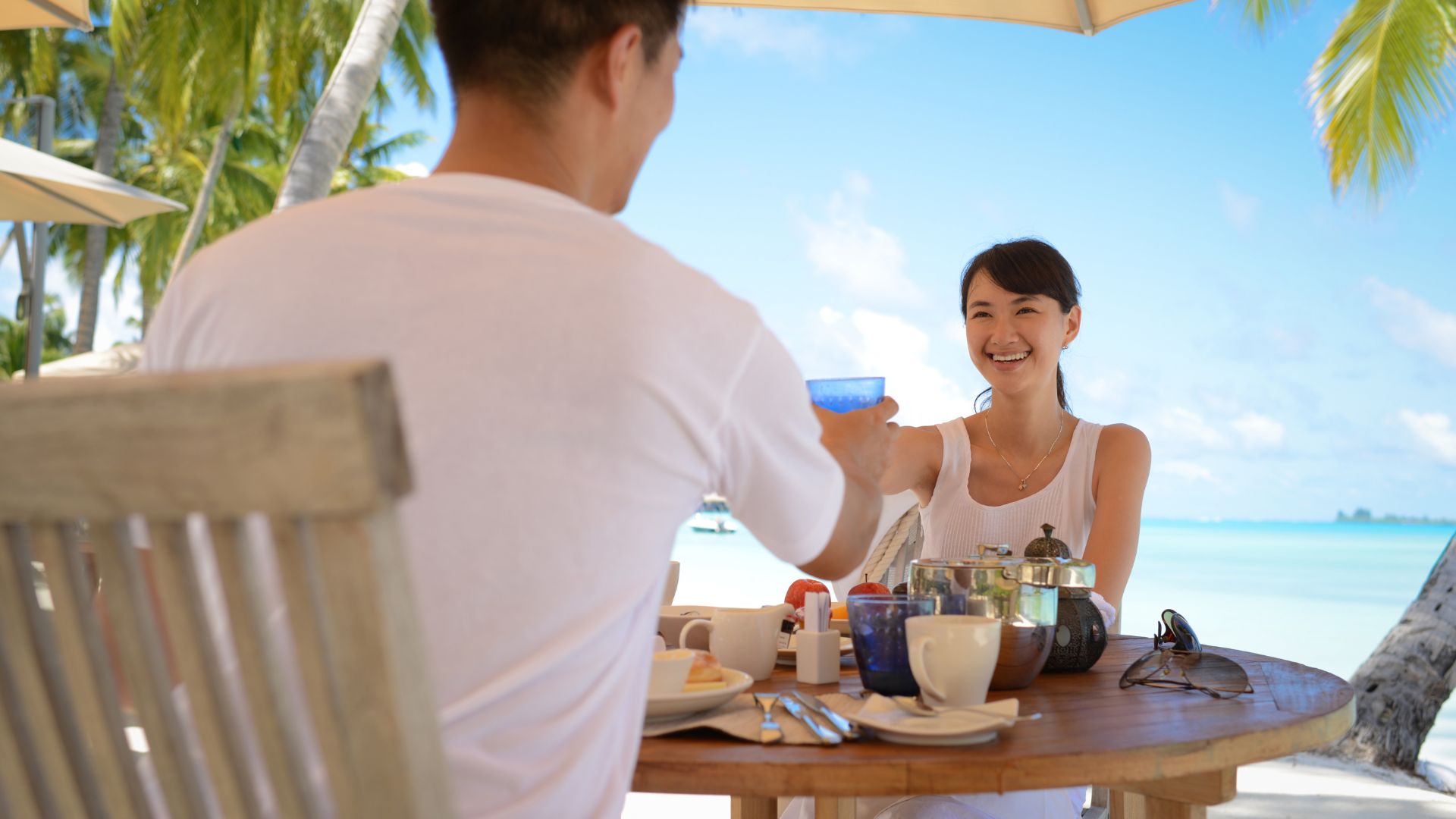 The capital of Grand Cayman, George Town is the main hub for tourists. The district is always alive with shops, restaurants, tour operators, as well as local community busy with their daily activities. It is also one of the safest places to stay on Grand Cayman.
Famous for the Seven Mile beach, which is undoubtedly one of the best stretches of beach in the whole world, George Town is home to luxury resorts, hotels, and condos, along with numerous dining places that line the port area.
West Bay
Primarily a residential area, West Bay also has plenty of places for short stays, mainly because of its proximity to the Seven Mile Beach and George Town. There are varying options of beach condos that offer single-person or family stays for short or long durations.
West Bay also has some of the best attractions of Grand Cayman including Hell, Cayman Turtle Centre, Dolphin Cove, Kittiwake Shipwreck, Barker's National Park, Cemetery Beach, and West Bay Beach.
Bodden Town
Located in the central part of Grand Cayman, Bodden Town conveniently connects George Town and North Side. Although it has fewer staying options, there is always a chance to locate an Airbnb that can save you money. This is a cheap option for those who opt to use a rental car, as it is less likely to avail public transport from this area as often as you would like to.
Pedro St James Castle is a drive away and there are plenty of farms, and hidden trails to explore in Bodden Town.
North Side & East End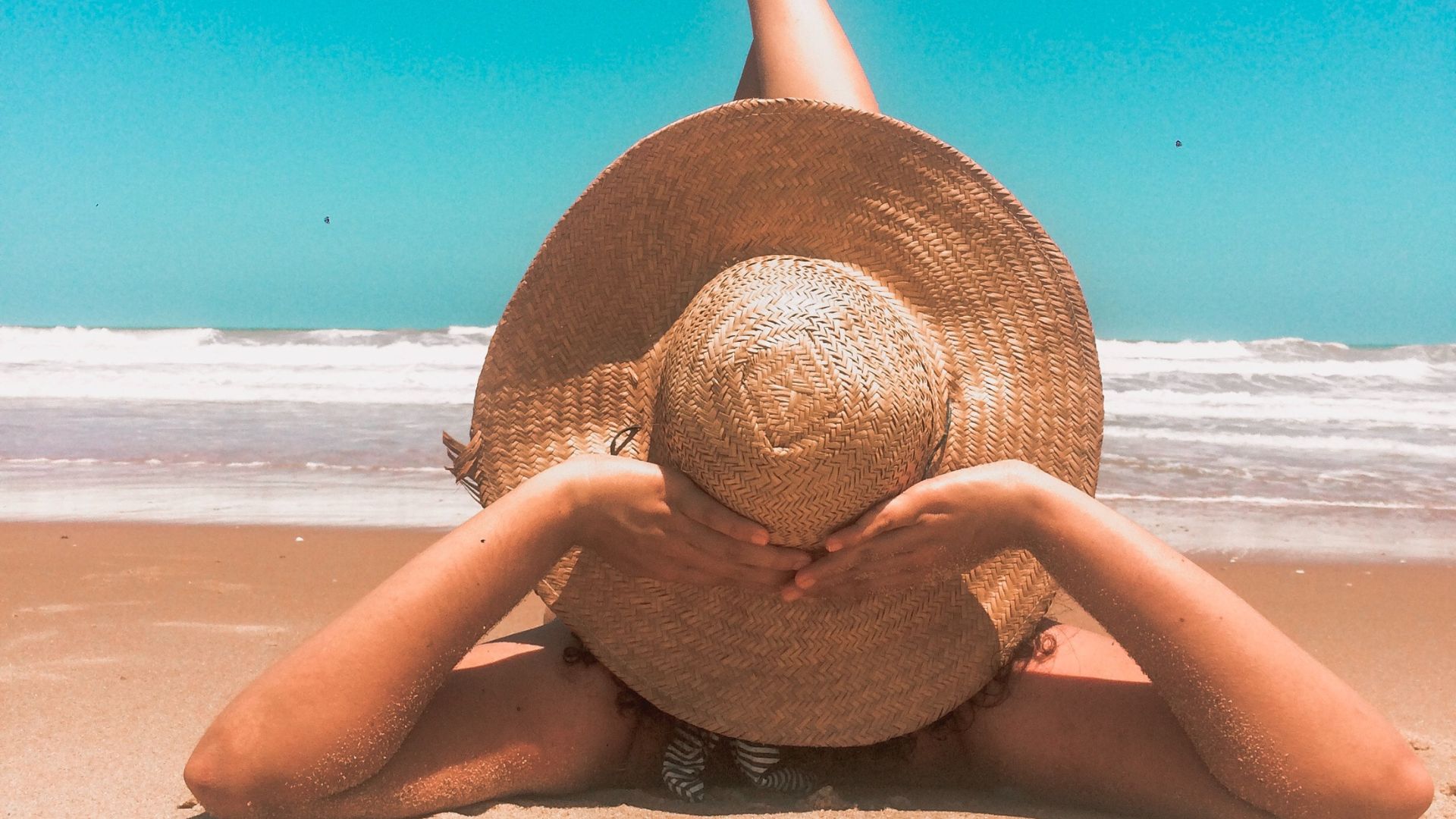 Full of natural beauty and away from the city lights, North Side and East End are ideal for those who prefer tranquility. With ample resorts, hotels, and beach houses, these two districts have some of the best scenic beauties of Grand Cayman.
Rum Point, Kaibo, Crystal Caves, Wreck of Ten Sales, Blowholes, and Bio-luminescent bay are just a few names among the top attractions located in and around these districts. Many tour operators provide day trips to explore various exploration points.
Best Resorts To Stay In Grand Cayman
Seven Mile Beach is lined by several resorts and hotels that overlook its beauty and caters to guests and beachgoers. If there is one thing this island is not short of, it's the staying options ranging from high-end luxury resorts to convenient condos that are light on your pocket.
Luxury Resorts in Grand Cayman
If you are looking for the best places to stay in Grand Cayman, then below is a list of top luxury resorts and hotels that are famous for their location and hospitality.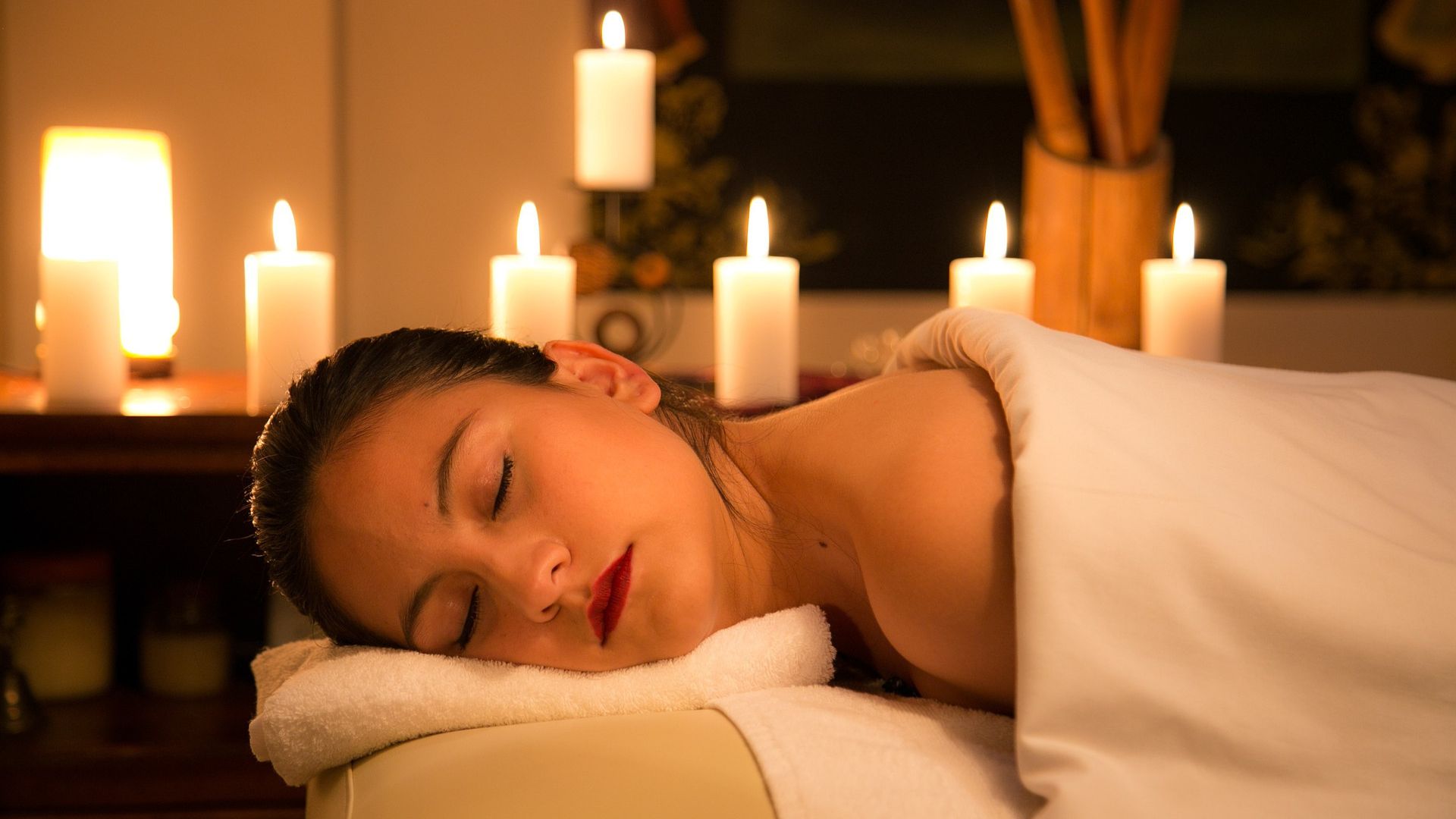 Kimpton Seafire Resort and Spa, an IHG Hotel (H3)
Located on Seven Mile Beach, Kimpton Seafire Resort and Spa is a blend of luxury and fun. With amazing amenities and 24-hour room service, Kimpton is the place to be if you wish to enjoy your getaway to the fullest and leave the work in reliable hands.
Also a popular choice for families, Kimpton has lots of services to cater to kids and has the most gorgeous spa that is surely difficult to say no to. With three restaurants both indoor and outdoor, pool, a fitness center, and beautiful cabanas, Kimpton has numerous rooms, large rooms, and suites available. Guests can avail on-site amenities such as paddle boards, kayaks, floating rafts, snorkeling gear, etc. from the resort at minimal cost.
The prices start from US$ 500 per night.
The Ritz-Carlton
Discover true luxury with The Ritz-Carlton Grand Cayman which is undeniably the grandest piece of architecture on the seven mile beach. The resort is a sight to behold with its sky-reaching palm trees, an expanse of lush gardens, and gorgeous cabanas.
Amenities include five restaurants, ocean view and garden view rooms, spa, fitness center, water sports, etc.
The resort also offers a mini kid-friendly water park – Starfish Cay with splash pools, and colorful water slides that keep the kids happy all day.
Room prices start at US$ 650 per night.
Palm Heights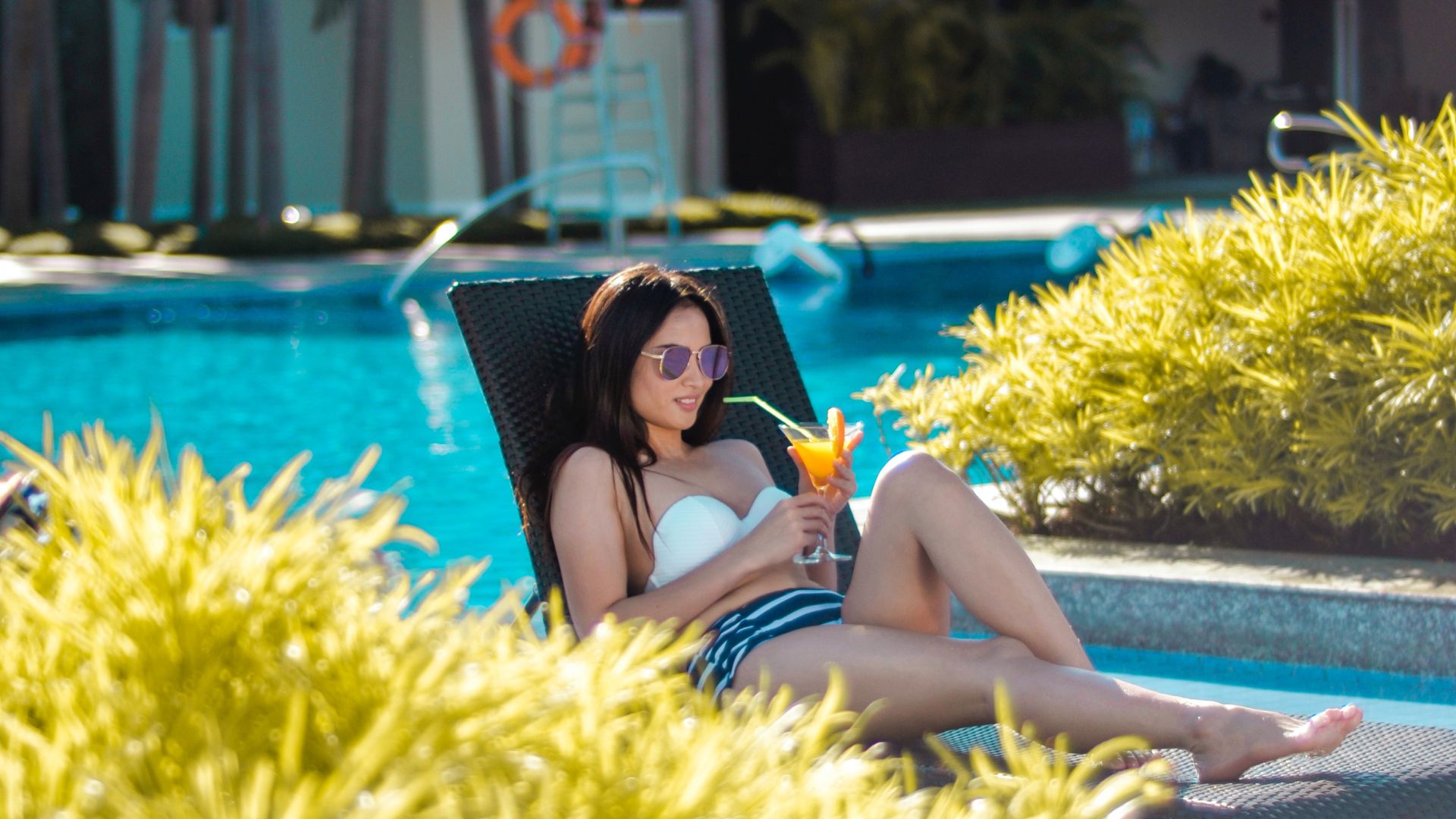 Opening up to the famous Seven Mile Beach and never-ending expanse of sea, Palm Heights has one of the best brunches and some of the best events happening on the island.
Frequented by big-shots and fun-to-be-around crowd, Palm Heights has exquisite interiors and sea-facing suites. The Garden Club Spa offers revitalizing deep massages that release the tension and relaxes your body for that perfect vacation. There is also a fully equipped fitness center to make sure you don't have to move out of your retreat to burn those calories.
With sumptuous food, delightful walkways, and friendly staff, you will feel at home in Palm Heights.
Prices start from US$ 550 per night.
Caribbean Club
If urban luxury had a name, then this one takes the first spot. Towards the higher end of the spectrum, the Caribbean Club is a beauty to behold. Offering 1-3 bedroom fully equipped villas and suites, and opulent amenities you can imagine, settle into the grandeur of Caribbean Club for a true taste of luxury. Holistic beach services, lunch, dinner, bar, and lounge are available on site to indulge in the Caribbean experiences of a lifetime.
Prices start at US$1,000 per night.
Westin
If you wish to experience an extravagant vacation without having to pay a hefty amount, then there is no better option than the Westin Grand Cayman. Sitting in the heart of Seven Mile Beach, Westin recently renovated their interiors and has a new restaurant eagerly waiting to serve.
Featuring a Spa, kid's club and tropical views from most of the rooms, Westin has a friendly staff that looks after your needs and ensures that your stay is a memorable one. Their swim-up bar is a perfect excuse to stay in the pool all day.
Prices start at US$500 per night.
Affordable Places to Stay in Grand Cayman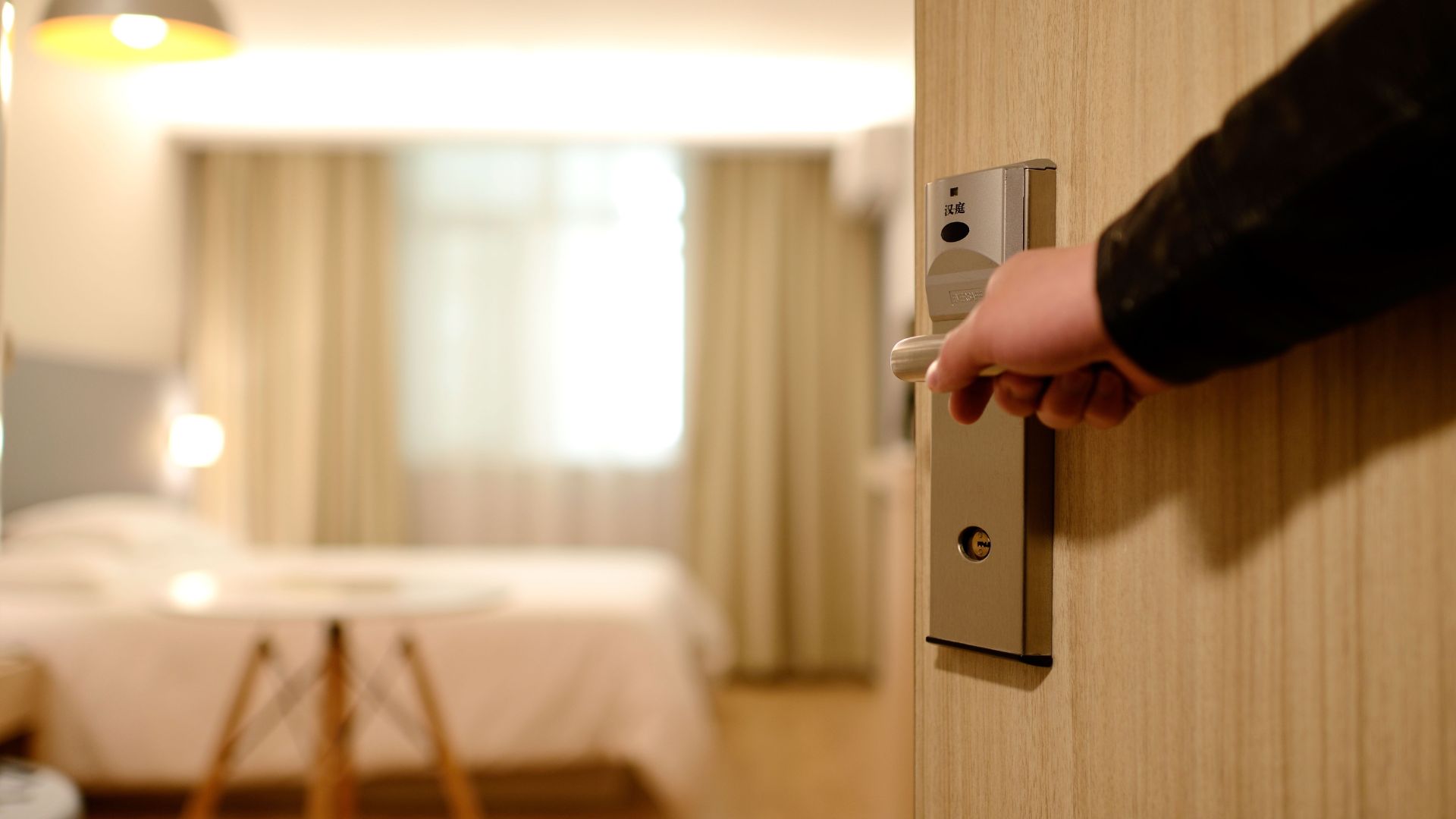 Let's be honest, traveling to the Cayman Islands can be expensive! With the sky-rocketing cost of living and magnificent hotels, it can be tricky to visit this wondrous land without burning a hole in your pocket. You will be amazed to know that there are some super convenient, budget-friendly options available, that give you the taste of the island without compromising on the quality of service. Some individuals offer Airbnb and daily rentals on beach houses that ensure a personal touch. However, for those who wish to indulge in a resort experience, there are plenty of options to choose from as well.
The Locale Grand Cayman
Enjoy staying at one of the best value hotels with the flexibility of accessing beautiful beaches, strolling the famous Camana Bay and dining at well-known restaurants all within walking distance.
The Locale offers plenty of affordable options for singles and families with amenities including a swimming pool, complimentary breakfast, spa, and restaurant.
The hotel is a 5-minute drive away from the port and within walking distance of various tour operators, restaurants and shopping centers.
Prices start at US$180 per night
Holiday Inn Resort
If you want to stay away from the city but also want the crystal blue ocean views from your window, then Holiday Inn resort is the place to go. Away from the hustle and bustle of the Seven Mile corridor, Holiday Inn is situated off the golf course offering endless green pasture views as well as the vast ocean near you.
With ample amenities, including a swimming pool, bar, restaurant, snorkeling, scuba diving and of course golfing, Holiday Inn is a great deal if you go with a rental car option, or know your way around. The resort offers a few shuttle services to transport you to the city within a few minutes.
Prices start from US$200 per night.
Morritt's Resort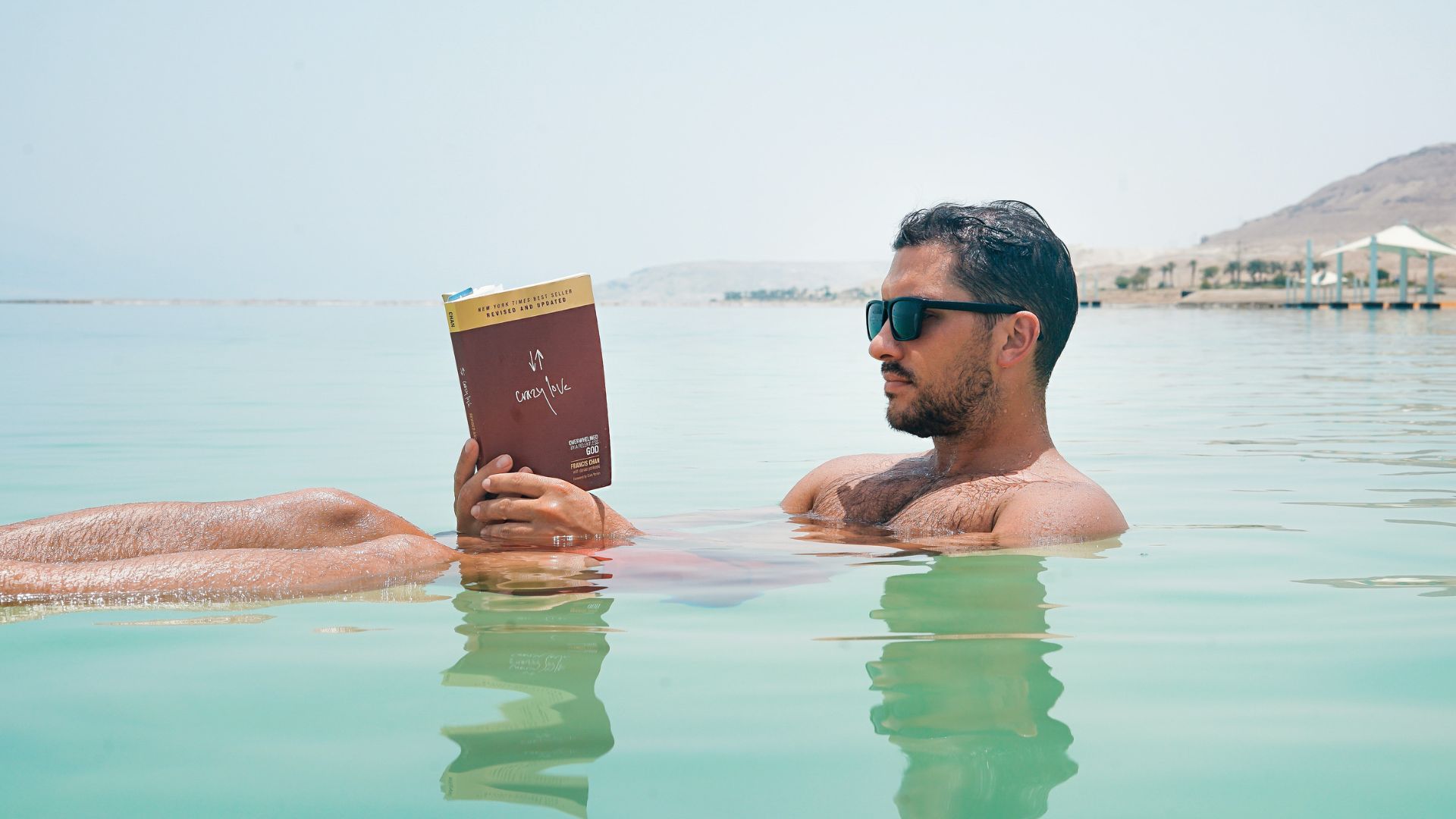 The Eastern part of Grand Cayman is a place of serene beauty and relaxing shades. Morritt's brings together the peace and tranquility that city life cannot match. With a large property, sunny beach, and restaurants all at an affordable price, Morritt's offers you everything without having to step out of the resort. Being farthest from George Town, commuting to tourist sites and accessing various restaurant options is a good 30 to 45-minute drive away. Despite that, the resort is an excellent option to save money.
Prices start at US$ 150 per night.
Grand Cayman Marriott Beach Resort
Want to stay at the Seven Mile beach without having to pay a huge amount for that ocean-facing room? The Grand Cayman Marriott Beach resort may have the best deal for you. A few minutes' drive away from the port and other major attractions, Marriott has an in-house spa, two restaurants, a bar, a swimming pool and cabanas. They don't have a beach, but the view from your hotel room is still breathtaking and the beach is just a small walk away.
With conference rooms and ballrooms to host private and corporate events, Marriott has the friendliest staff who are willing to assist you with your needs. They host a variety of events and food nights which are a hit among locals.
Prices start from US$250 per night.
Sunshine Suites Resorts
A favorite among the budget-friendly lodging, Sunshine Suites has the most convenient location with a beautiful beach waiting just across the road. Surrounded by numerous shops and restaurants, Sunshine suites offers comfortable rooms with fitted kitchens, great guest service and basic amenities. With an onsite pool, lush garden and restaurant, you can rely on an unwinding experience after a long day of excursions.
Prices start from US$250 per night.
Where To Stay In Grand Cayman With A Family
Two resorts that are ideal for a family visit in Grand Cayman are Kimpton Seafire and Ritz Carlton, as they provide many kid-friendly services and amenities that are suitable for a whole family vacation.
If you know your way around, there are some Airbnb beach houses that could be of interest to host an entire family.
FAQs on Places To Stay In Grand Cayman: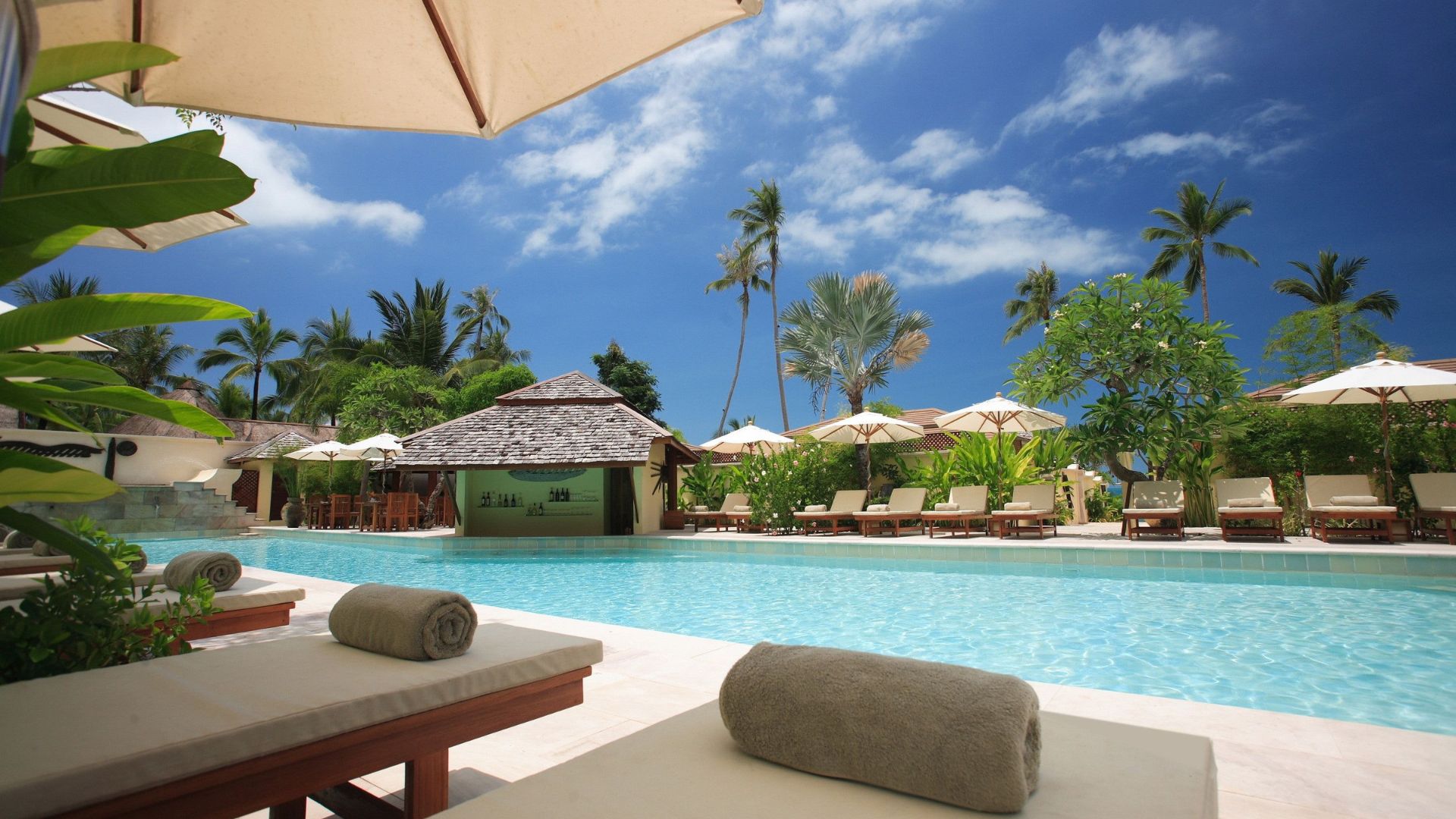 Where is the best place to vacation in Grand Cayman?
For vacation purposes, there is no better location to stay than the Seven Mile beach corridor. With some of the best restaurants, commute options, and tour operators, this area stays active all day and is alive with friendly locals and tourists.
Which side of Grand Cayman is best for a day visit?
The island is pretty small and most of the areas are full of natural beauty, but it is probably best to visit the East End for a day trip to experience the natural beauty of Grand Cayman.
What's the best hotel near Seven Mile Beach?
Some of the best and most popular hotels/resorts near Seven Mile Beach are the Ritz Carlton, Marriott, Westin and Kimpton Seafire.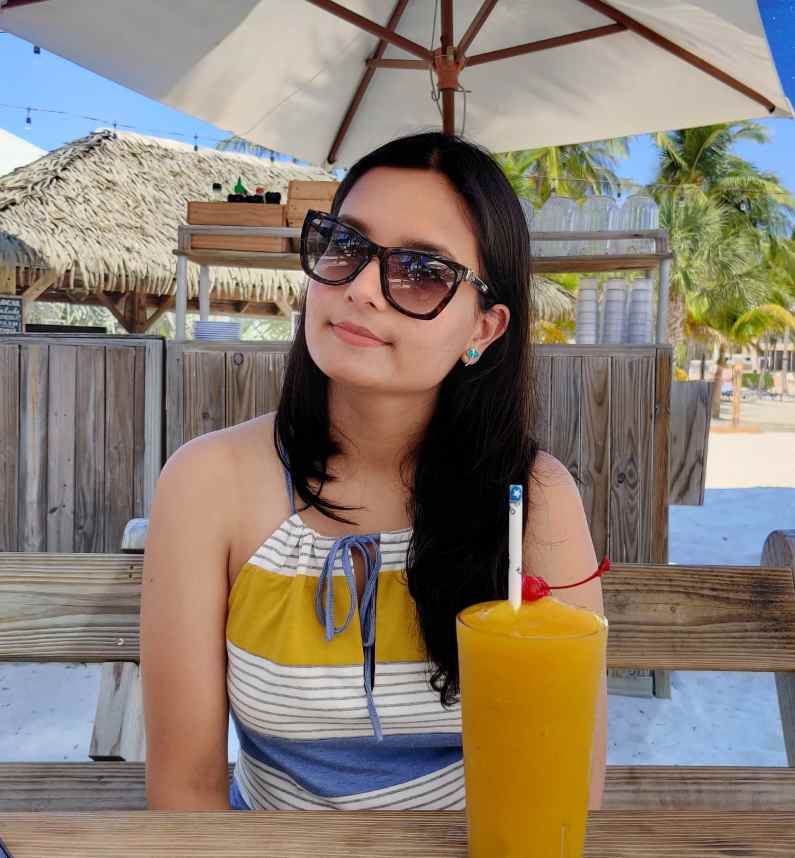 Zainab F
Cayman Islands Local & Writer
Zainab Fatima is a resident of the Cayman Islands with over a decade of experience writing about travel and tourism in the Caribbean. She also works with the Caribbean Utilities Company in Grand Cayman, giving her expertise in the infrastructure, culture and economics of the Cayman Islands in particular and the Caribbean in general. Her love for the natural beauty and unique lifestyle of the Caribbean also inform her travel writing.
Best Tours in Cayman Islands
Sign up to one of these amazing Cayman tours!
Resources for your Cayman Islands trip
Use these resources to get the most out of your trip to the Cayman Islands