8 Best Beaches On Grand Cayman Island
July 27, 2022 / updated February 21, 2023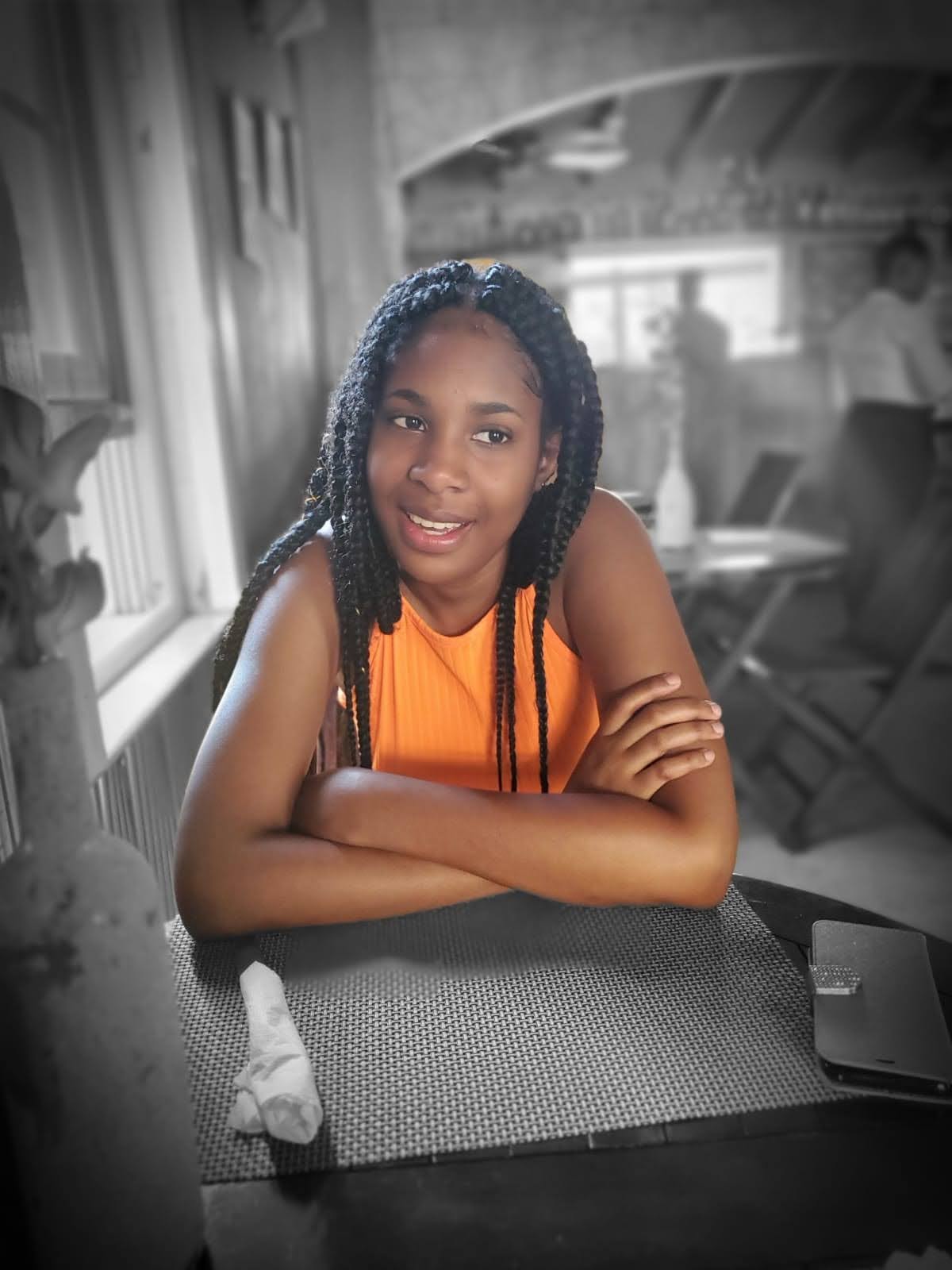 Let's be honest, the best part about vacationing on a Caribbean island is easily the beaches. If you're taking an extended trip, you can spend that time visiting the best beaches in Grand Cayman at your leisure. But what happens if you're on a cruise? You don't have that luxury because your time in port is limited. You'll most likely only have a single opportunity to hit the beach, maybe two, if you're lucky. So let's pick the right strategy.
8 Best Beaches In Grand Cayman Island
Grand Cayman beaches are some of the most unique in the world. White sand, palm trees, and pristine, crystal clear water line its coasts and create the perfect image of paradise.
Unlike other beaches in the world where weathering forms the sand, this island has coral reefs, parrot fish droppings, and sun-bleached green algae to thank for its picturesque white-sand beaches. Wave action brings all these ingredients together and grinds them into fine, soft sand grains.
You'll find Grand Cayman's finest and most secluded beaches on its North and East coast. There are hardly any tourists here and you can enjoy the clean, clear water without the crowd. In the North, resorts are scarce, but there are a ton of private villas, many with beach access.
Most tourists stay on the West end of the island. Here you'll find popular Grand Cayman family beaches like Seven Mile Beach and West Bay Beach. This is also where you'll find restaurants and gift shops on every corner. The best part is that Grand Cayman public beaches are all free.
Best Month To Visit Grand Cayman for Beach Lovers
The best time to visit Grand Cayman finest beaches is from March to June, at the beginning of Spring when the weather is fair, and right at the start of Summer, just before it gets too hot. From there, temperatures can get as high as 31℃, peaking in July.
If you want to avoid the Spring Break crowd, don't visit in March and April. Spring Break is particularly busy and the beaches will be crowded. In May, things die down briefly, until they pick up again in June and July. From August to November, flights are cheaper and the crowds are smaller.
In December, temperatures are still pretty warm and favorable for beach days. The average temperature is below 29°C, with January as the coolest and windiest month.
May to November is the wet season, so pack an umbrella, some dark clothing and sneakers. You don't want to find yourself here in September, because this is when the hurricane season is at its peak.
From the end of November to April, conditions are drier, and cotton is your best friend. As things warm up, loose-fitting clothing, shorts, and sandals are the most practical fashion choices.
Best Beaches To Visit In Cayman To Make Your Trip Memorable
Cayman is the location of some of the most breathtaking beaches in the entire world. It's hard to decide which beach is the best beach in Grand Cayman because they all have unique features that make them stand out.
We'd say it depends on your needs, and what you like to do at the beach. Seven Mile Beach is easily the most famous beach in Cayman Islands. Ironically, it's not 7 miles and is just under 6 miles long.
Seven Mile Beach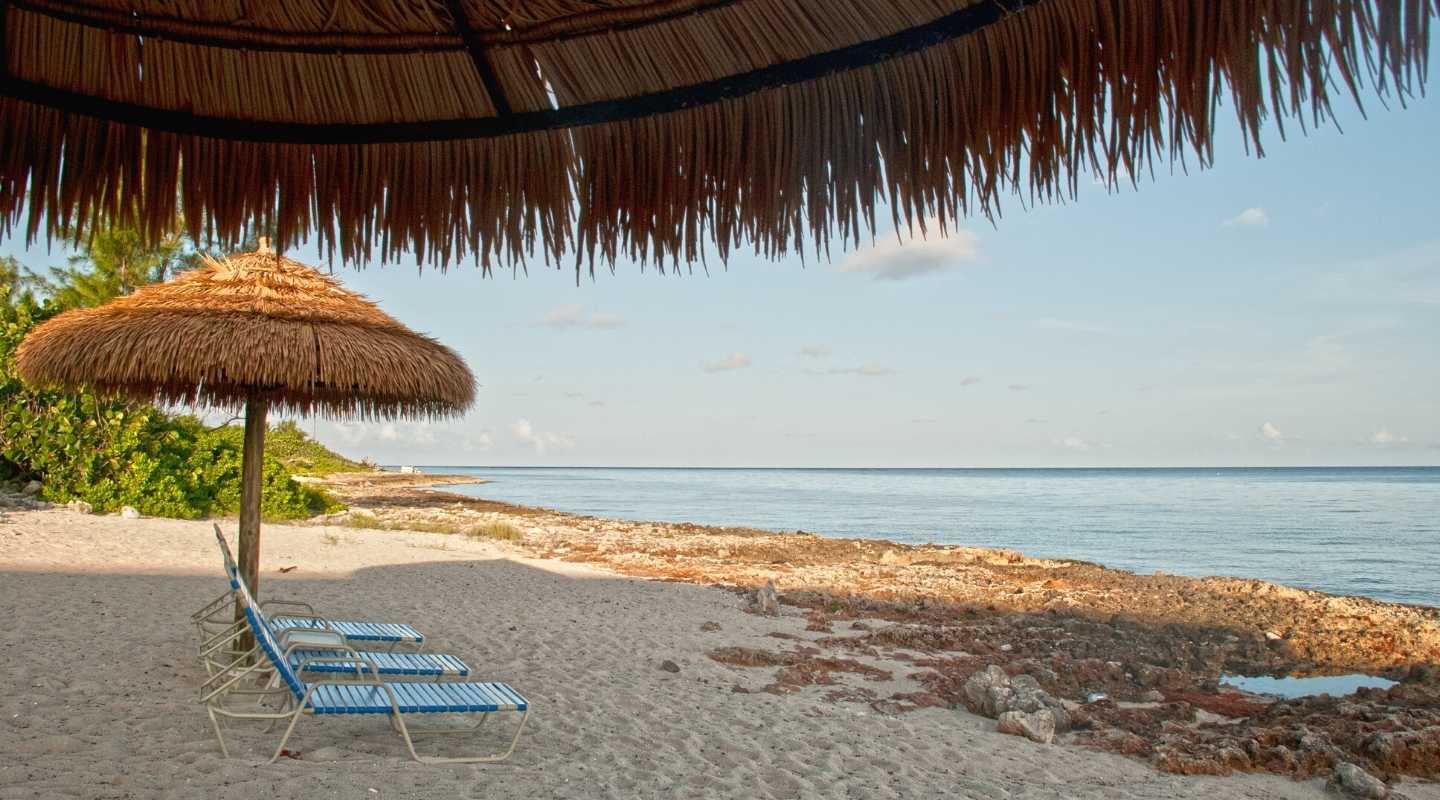 Seven mile beach is this amazing beach in Grand Cayman close to George Town. It's easily the largest tourist center and is well-known for its beauty.
This multiple-award-winning beach is also a public beach, so you'll find a lot of locals in this area. Expect to see water activities like snorkeling, parasailing, jet skiing, kayaking, paddle boarding, and kitesurfing.
Seven Mile Beach is constantly being eroded by wave action and is becoming smaller and smaller every year. Visit it while you can before it's too late.
Governor's Beach
Governor's Beach is located in the middle of Seven Mile Beach and is so-called because it's located right next to the Governor's House.
This popular beach is not the best for water activities like kite surfing and parasailing, but the calm, clear waters make it ideal for snorkeling to the nearby reef. The sunsets here are beautiful, and it's a popular hang-out spot for locals.
If you want to stay right on Governor's Beach, the Westin Grand Cayman Seven Mile Beach Resort and Spa is where you need to be. If it's all booked up, Sunshine Suites Resort is close enough for you to be right in the center of everything.
West Bay Beach
West Bay Beach is a beach everyone can enjoy. It's located north of Seven Mile Beach and is where locals and tourists witnessed the sinking of the Ex-USS Kittiwake in 2011.
Besides that, the West Bay Beach area is a residential area where you'll find a lot of condos, seaside apartments, and long-term rental units. Here, tourists can enjoy slow-paced activities such as horseback riding, cycling, and sightseeing or play beginner water sports in the shallow water. If you really want to visit the shipwreck, you can easily find someone to escort you.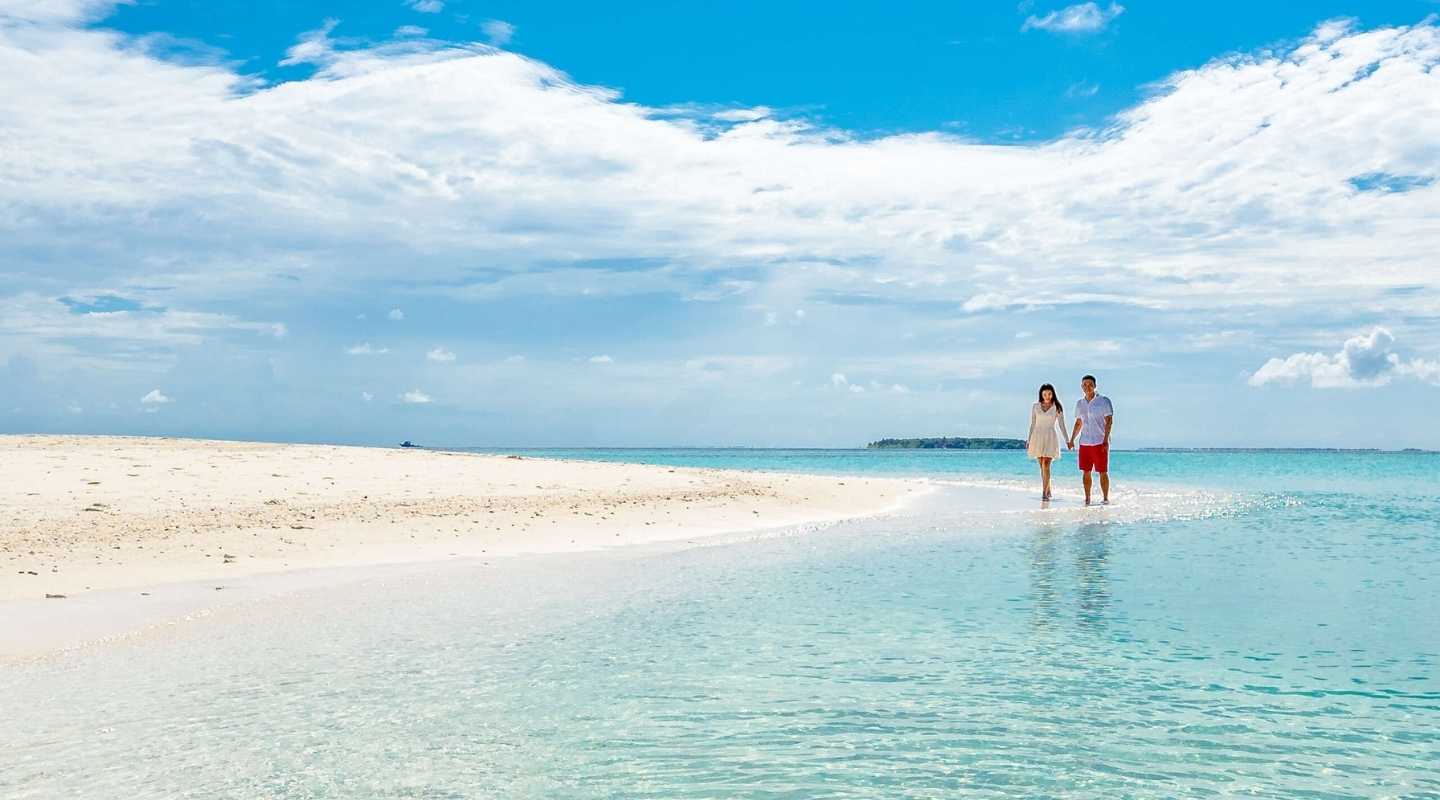 Cayman Kai Beach
At Cayman Kai Beach, you'll find an unspoiled stretch of white sand dotted with palm trees. It's very close to Rum Point, less than an hour from the cruise port and the airport. The calm seas are the perfect place for swimming with the entire family, and even your dog!
Cayman Kai Beach is not very long and is divided by rocky areas that act as crowd control, giving everyone enough space to do their own thing, whether it's to lounge on the beach, or rent kayaks, paddle boards, or snorkeling gear.
The only problem is that all the restaurants and bars are a bit out of the way, so pack everything you'll need. And, watch out for those eagle rays. They're not aggressive, but if you mess around, you can get stung by their tail.
Rum Point (Beach)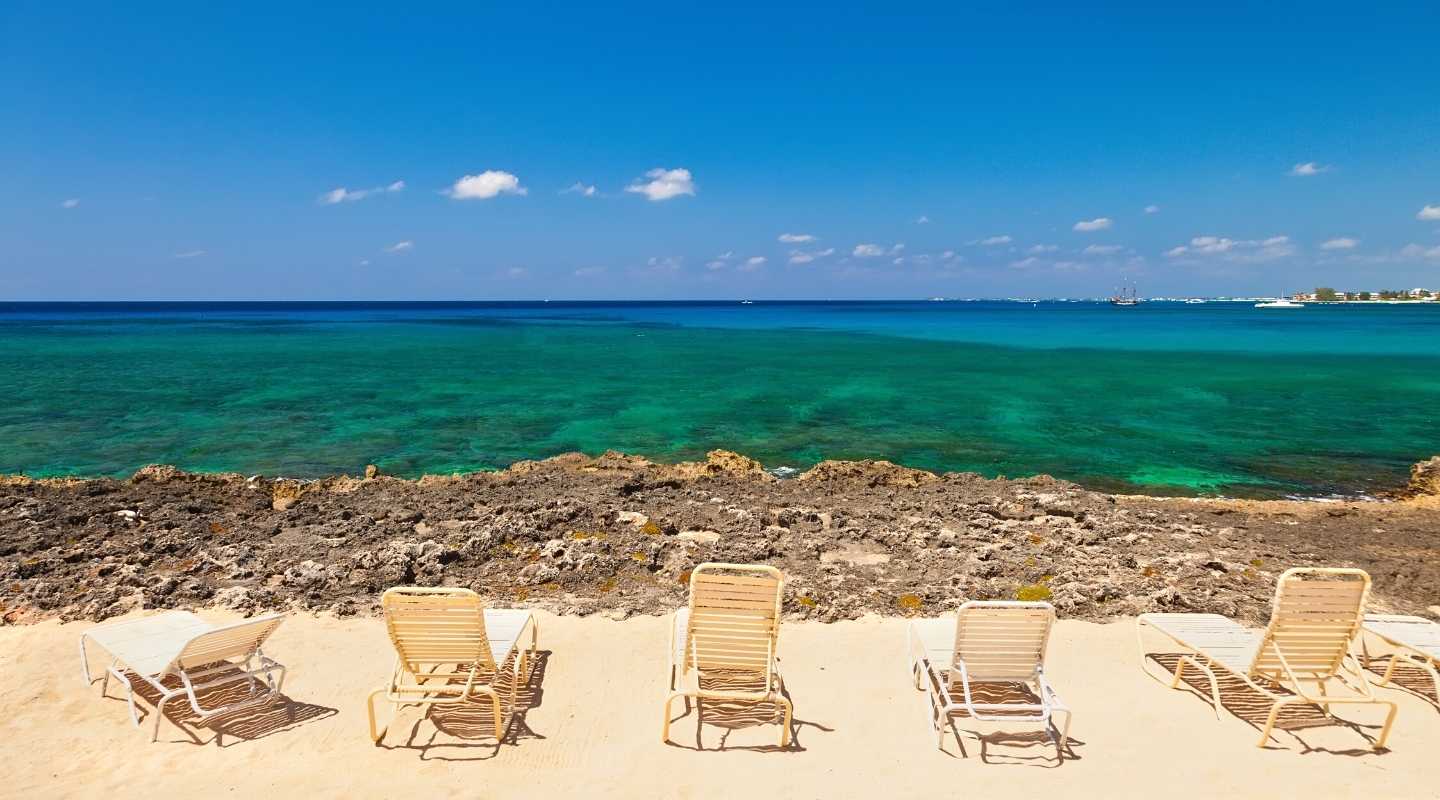 This beach is where rum barrels washed up from shipwrecks, thus the name Rum Point. Rum Point Beach, Grand Cayman is also where the Mudslide drink was created, and you can't leave without visiting the Wreck Bar and Grill where it was invented.
You can drive to Rum Point, but taking the 20-minute boat ride from Seven Mile is always more fun. Expect to spend at least half a day here. The bars, shops, restaurants, and adrenaline-boosting water activities will keep you busy for a few hours.
The best part is that it's a public beach, and besides the rentals, souvenirs, and food/drink, the only thing you would have to pay for is your boat ride or tour. Learn the best way to experience Rum Point with our complete guide to Rum Point.
East End Beach
Make your way to East End beach if you want a more secluded experience. It's one of the cleanest beaches on the island and the views are breathtaking. Escape the hustle-and-bustle of the famous beaches in Cayman, and enjoy a romantic experience with your partner. The tranquil waters are perfect for swimming, and you can even bring your pet for a dip!
East End Beach, also known as Colliers Beach, is also home to several cultural attractions. If you want to learn more about the history and people of the island, stop by the Wreck of the Ten Sail Memorial or go on a History and Heritage tour.
And, after a busy day of water activities and cultural immersion, refuel your tank at one of the many restaurants and bars.
Smith Cove
Smith Cove is where you need to be if snorkeling and diving are your thing (great for beginners too). The reef is about a minute's swim from the shore and is one of the most beautiful places to see the underwater world.
Smith Cove is about 10 minutes from George Town and is the perfect place for a family beach day. If you're coming from the cruise port, you'll have to take a taxi or rental car because it's too far to walk and no public buses run there. There's also a free parking lot and no entrance fee to the beach.
As the day winds down to 5 pm, expect a crowd to gather. This is where a lot of tourists and locals go to watch the sunset and meet up for adult fun. It's also busy when cruise ships arrive, so check out the cruise ship schedule before planning your trip to the beach.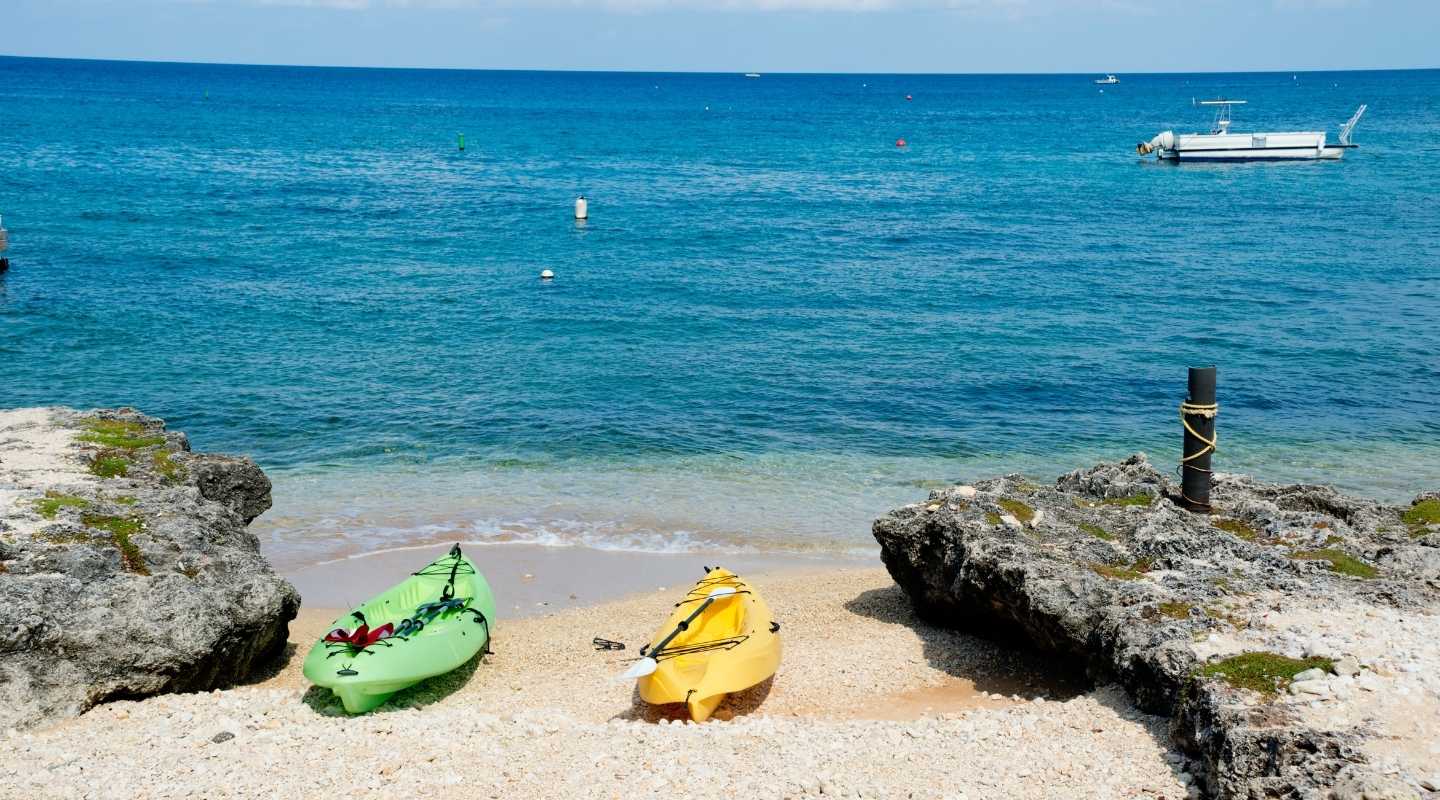 Starfish Point
Starfish point is named for the number of starfish present in the area. They're usually found in deep water, but don't be surprised if you see some in the shallow part of the beach.
Starfish Point is located on the north coast of the island. It's a bit out of the way, but totally worth it. It's a perfect place for snorkeling and swimming, and you can even find a starfish to hold underwater. This is completely safe, but remember you're not allowed to remove them from the sea, or else they'll die. Starfish are important because they help keep the ocean clean and digest debris on the ocean floor.
The best time to visit Starfish point is in the morning before the boat traffic and crowds pick up. Remember that all beaches on the island are free, so no one should approach you for an entrance fee. Parking is also free, and it's only a 3-minute walk to the beach.
Best beach in grand cayman near the cruise port
The main port is located in George Town, on the west side of the island. There are many beaches located nearby, some within walking distance, and others are a short taxi ride away. You don't want to go too far out if you come through the cruise port because your time is limited.
The best beach to visit near the cruise port is Seven Mile Beach. Expect to pay your driver at least $5 per person each way for the 10-minute journey. Nearby are shopping centers, gift shops, and restaurants, so you don't have to go much farther from the cruise port.
Grand Cayman Beaches: FAQs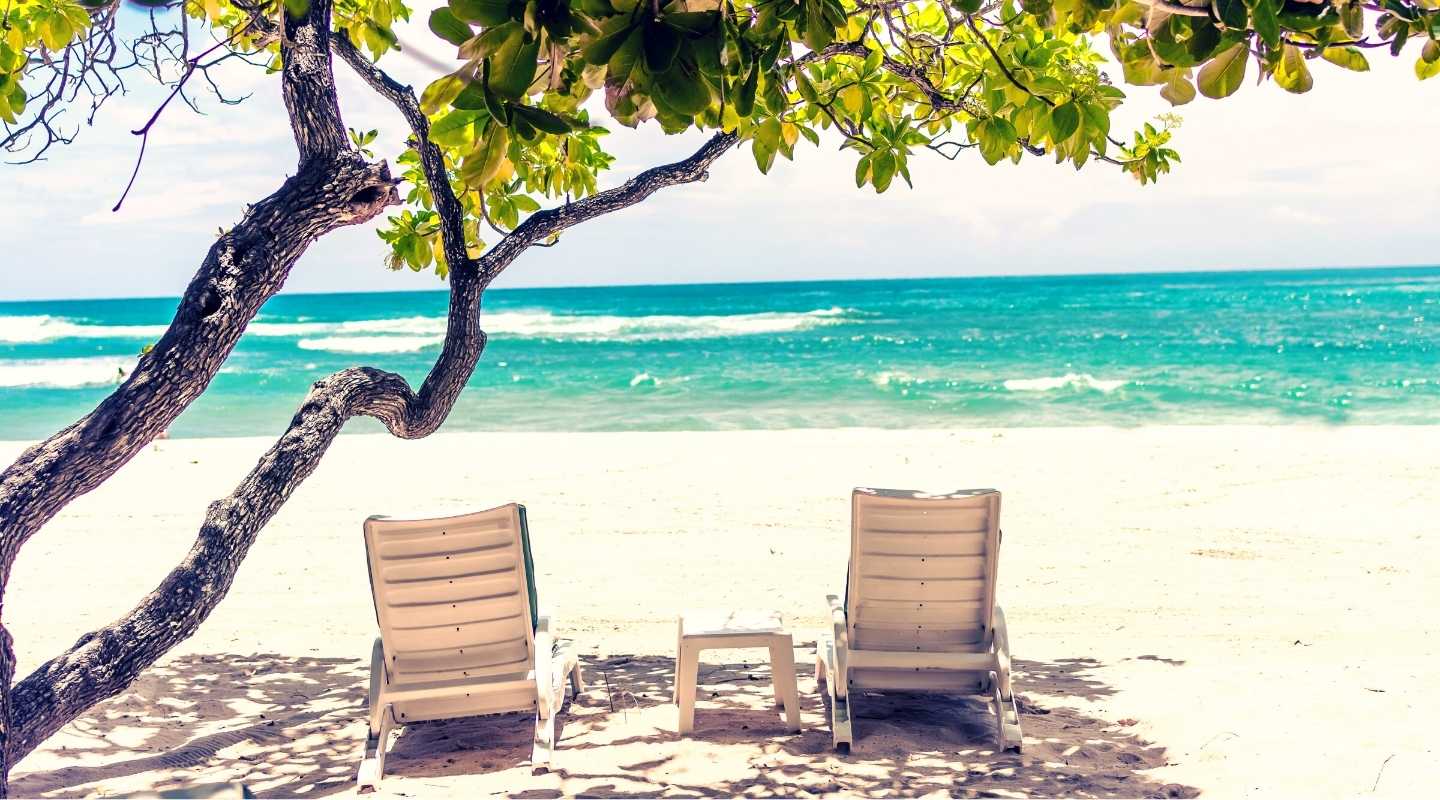 Are all beaches public in Grand Cayman?
All the beaches are open to the public from the waterline onwards.
What is the best beach in Grand Cayman for kids and families?
Seven Mile Beach is the best beach in Grand Cayman for kids and families. The waters are calm and shallow, and public restrooms are within easy reach. You can also check out Coral Beach.
How can I get to the beach from the cruise port in Grand Cayman?
We don't advise walking from the port to the beach because it's not within a comfortable walkable distance. Instead, take a taxi, or hop onto a boat headed to your beach of choice.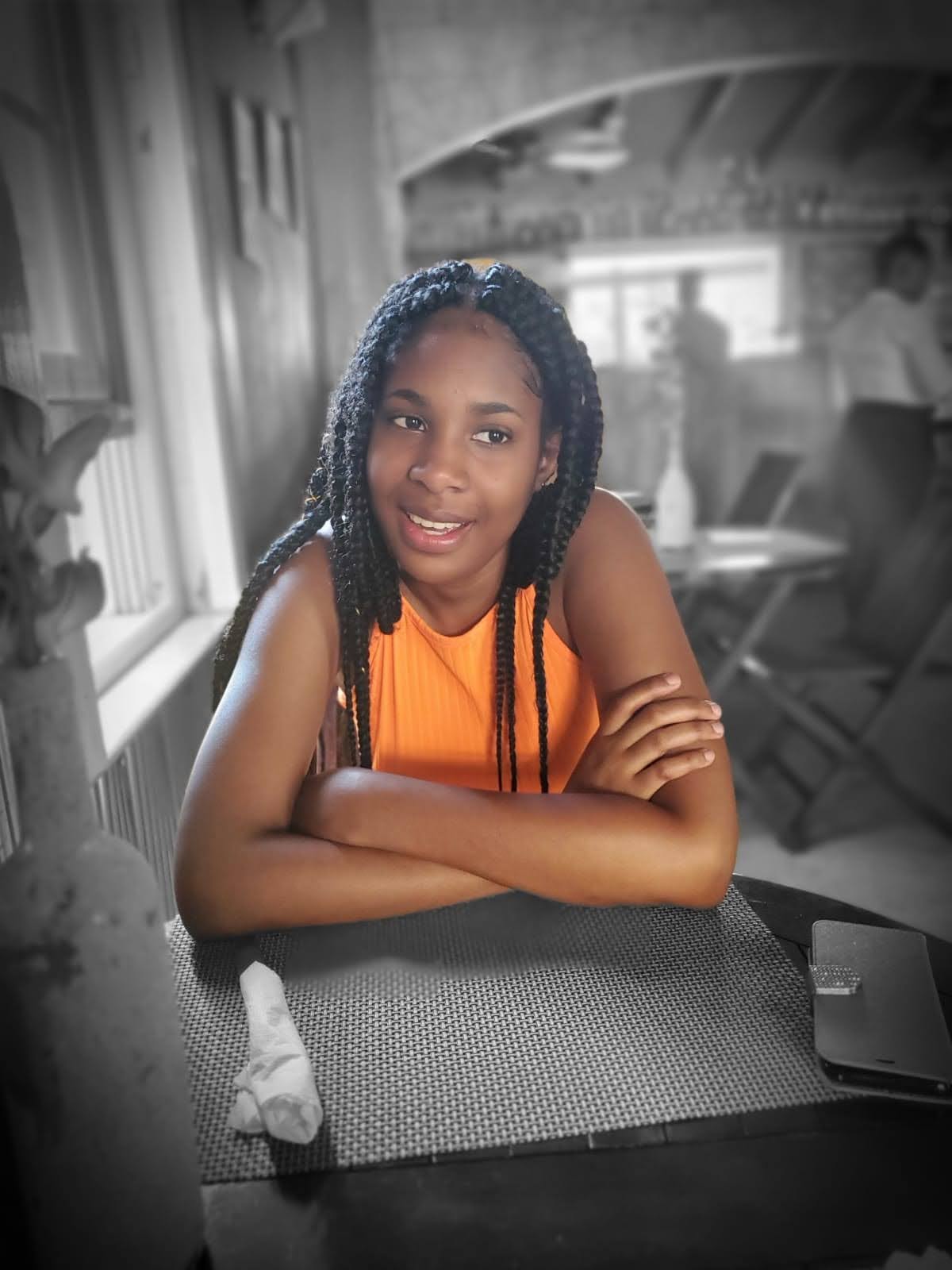 Khadéjah L
Jamaican Adventurer, Writer
Khadejah Lambert is a Jamaican travel and tourism writer who uses her local expertise in Jamaican culture and economics to help travelers better understand and navigate Jamaica. She has written for The Massive Jamaica and provided travel writing, editing, and digital strategy guidance for a variety of Jamaican brands and travel outlets.
Best Tours & Excursions In Grand Cayman
Enjoy hand-picked tours. These are our very favorite excursions on Grand Cayman
Resources for Things to Do in the Cayman Islands
Check out our top guides, tour comparisons and more for the best things to do in Grand Cayman and the surrounding islands.